Want a Delco government contract? First, you must disclose political contributions
County Council members are hoping to put an end once and for all to the 'pay-to-play' system they say has hampered the bidding process.
In Montgomery and Delaware counties, what do you wonder about the places, the people, and the culture that you want WHYY to explore?
In its latest attempt at ethics reform, Delaware County Council has enacted an ordinance that requires contractors to disclose contributions to county officials, certain statewide officials, and political parties prior to conducting county business.
The rule applies to all contracts worth at least $50,000. Failure to disclose political contributions could result in contract termination and a ban on any county work for up to three years. Annual updates will be required.
Ordinance 2021-13 goes into effect starting April 2022.
"Anything with regards to ethics in government is so foundational, so important. So fundamental, especially in this day and age, when the public's trust in every level of government has never been lower. It's really hard for government to be effective and to take on some of the more challenging issues if it doesn't even have the respect and trust of the public," Council member Kevin Madden said.
He said that "pay-to-play was business as usual" in Delaware County when he was first elected in 2017. Since becoming an all-Democratic body in the 2019 election, the County Council has passed quite a few measures to reinvent the ethics rules and end a period of alleged sweetheart deals.
The newest rule is yet another effort to crack down on what Madden has time and time again called "soft corruption" in Delaware County.
"That's really why we took this action, is to ensure that contributions made, while we can't really ban them given the challenges of it and given the legality of it in the aftermath of Citizens United, we're at least making sure that they are … disclosed by the vendors to the public, so that the public can really decide are those contributions potentially impacting the votes of council," Madden said.
He acknowledged that it will be hard to make the ordinance effective without "unintended consequences" — which is why, he said, it was structured in a way that "doesn't put the burden on the county for policing" such matters.
Council member Christine Reuther was alone in voting against the ordinance, which passed 4-1 this month. In a Facebook statement, she said she holds a more "pessimistic view of unintended consequences than her colleagues." Pointing to her experience as a lawyer, Reuther said "poorly constructed laws" can have unforeseen repercussions that outweigh the initial damage.
"It doesn't give as much visibility as I think the rest of council thinks it does," Reuther said of the new ordinance in an interview with WHYY News. She added that it may actually create more work for the county and constantly put the County Council in the position of trying to determine whether failure to file a compliant disclosure statement warrants the termination of a contract.
Ultimately, Reuther said, she is worried that the ordinance could deter bidders from reaching out to the county to begin with.
"My concern is that we're asking people to report information that they don't collect in the ordinary course — and the response might be that people choose not to do it. And we will lose access to qualified service providers, contractors, providers of goods, for that reason," Reuther said.
She maintained that she is a staunch proponent of transparency. She thinks the goal should be to show the public that county officials aren't favoring people who make political contributions.
"I still think it might be better to simply say if you're concerned that a company is getting business because they gave contributions. Maybe all we do is ask the bidders to list the people who would be covered somewhere on their bid response without having to do the due diligence themselves. And then people can go search our systems and see if they gave the money," Reuther said.
She doesn't think the county should open itself up to potential claims that bidders were excluded due to political contributions made to other candidates and parties.
Though she still doesn't believe the ordinance will deliver on what was promised, Reuther said that reasonable minds can differ, so she extended an olive branch: She requested a budget change at the County Council's Tuesday agenda meeting that will allow the county to get the ball rolling on setting up an online financial reporting and searchable database system for political contributions.
Reuther's proposal is to be voted on at Wednesday night's council meeting.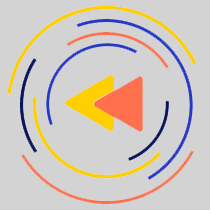 Saturdays just got more interesting.
WHYY is your source for fact-based, in-depth journalism and information. As a nonprofit organization, we rely on financial support from readers like you. Please give today.