Delaware County prepares for 'soft launch' of new health department
In Montgomery and Delaware counties, what do you wonder about the places, the people, and the culture that you want WHYY to explore?
Delaware County leaders have given Pennsylvania officials a final presentation about the new health department, set to launch in January.
County Council member Dr. Monica Taylor and incoming health director Melissa Lyon, two of those attending Thursday's meeting, said in an interview Friday that the session went well.
"We had to put forward what the tentative organizational structure looks like, how we would be addressing or prioritizing what we refer to as the foundational public health services, which ultimately allow the public health department to be reimbursed for their services, we call it Act 315 in the state of Pennsylvania," Lyon said.
The county detailed for state officials how it plans to address health equity, community involvement, and the social determinants of health. Taylor said much of the conversation also veered into the future of the health department, Delco's first, and plans going forward — more specifically, the additional resources and programs the county hopes to offer.
Now, Delco awaits the letter of approval from the state secretary of health that officially gives the OK to launch the new department.
"Once we receive final approval, it is 30 days from that day — that is the official start date," Taylor said.
The county wasn't given a specific date, though it expects to hear back from the state in a few weeks. But no one will be waiting by the mailbox in the meantime. Onboarding new employees is one of the main priorities over the next 30 days, along with properly training the new staff. The county has other things on the agenda, too, including ongoing construction on the Wellness Center in Yeadon.
"We're in the middle of our phase two build-out of the back section. So currently, that's all under construction," Taylor said.
When the health department finally opens its doors, don't expect a parade with balloons and confetti.
"A health department isn't like opening a grocery store, where all the products are on the shelf, and you have a grand opening and say, 'Ta-da, come on in and start purchasing.' Right? This is going to have some soft launch type of opening per se," Lyon said.
Still, the health department will, upon launch, be functional on foundational areas such as communicable diseases. Lyon, who won't be on board until Jan. 18, said she's keeping up with all the ins and outs from Erie County, where she is director of public health.
When she eventually takes up the mantle as Delaware County's first health director, her main priority is, of course, going to be the COVID-19 response, Lyon said. However, she has other plans as well.
"In order to have a public health department that's well respected and effective, you have to have trust, so we're going to be spending a lot of time building trust in our community," Lyon said.
Falling to her will be a lot of that responsibility to meet members of the community where they are and see what their expectations are, as well as "being very transparent in work that we can and can't do in the early stages of the health department," she said.
For those interested in playing a role in the evolution of the health department, the chance will be here sooner rather than later, Lyon said.
"One of the earlier things you may see within the first year or so would be a comprehensive community health assessment — really get a handle on what the priorities are and what direction we want to go in," she said. "And the community would absolutely be involved with that through focus groups and surveys and things like that."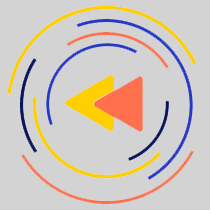 Saturdays just got more interesting.
WHYY is your source for fact-based, in-depth journalism and information. As a nonprofit organization, we rely on financial support from readers like you. Please give today.