After a fire, the hole in Rittenhouse Square's corridor is filled with a beer garden
Three retail buildings were destroyed during social unrest after George Floyd was killed. A new beer garden now fills that commercial hole.
Listen
1:17
​​A new pop-up beer garden has literally risen from the ashes in Rittenhouse Square.
The new Walnut Garden on the 1700 block of Walnut Street, steps away from Rittenhouse Square Park is on the footprint of three buildings destroyed by fire on May 30, 2020, during social unrest demonstrations in the wake of George Floyd's murder.
As the property owner figures out what to do with it, restaurateur Avram Hornick and his company FCM Hospitality will operate a seasonal concept with Asian street food, rows of outdoor picnic tables (some of which are under a roof), and two bars.
The site had once been a McDonald's restaurant and shoe stores for Vans and Dr. Martens, which were set on fire during massive street demonstrations. The damage was severe enough that the buildings could not be saved and were later razed.
Outlines of those buildings are still visible in the party walls of the adjoining buildings, which retain the plaster outlines of staircases, pockets for floor joists, and fireplaces.
Walnut Garden in the 1700 block of Walnut Street opens with a ribbon cutting attended by Philadelphia city officials and civic leaders. (Emma Lee/WHYY)

Ari Weber of Brookliv Realty in Brooklyn bought the three three vacant properties on Walnut Street and contacted Avram Hornik to create Walnut Garden. His future plans for the site are up in the air. (Emma Lee/WHYY)

Among the offerings at Walnut Garden are Japanese-style karaage chicken with wasabi mayonnaise. (Emma Lee/WHYY)

Walnut Garden, an outdoor bar and restaurant, has opened on Walnut Street near 17th on the property once occupied by three historic buildings that were destroyed by fire (Emma Lee/WHYY)

Among the offerings at Walnut Garden are spicy tuna and salmon tartare. (Emma Leee/WHYY)

Walnut Garden has two bars, a large tent and many picnic tables. (Emma Lee/WHYY)

Avram Hornik, owner of FCM Hospitality, created Walnut Garden, an outdoor bar and restaurant in the 1700 block of Walnut Street. (Emma Lee/WHYY)

Among the offerings at Walnut Garden are scallion pancakes with kimchi. (Emma Leee/WHYY)
Real estate developer Ari Weber of New York City came to Philadelphia about seven months ago to scout possible locations. He had never set foot in Philly before. He walked down Walnut Street and saw what was then just a huge hole in the ground.
He instantly made an offer, even though Weber did not know what to do with it. Long-term plans for the site are still being considered, but in the meantime, Weber asked Hornik if he would make a pop-up concept until development plans solidified.
"My number one priority is to see this place being occupied," Weber said. "Even in New York, I always say: 'Enjoy the game, and success will come.' So this is enjoyment."
Hornik brought in 80 truckloads of dirt to fill in the hole. For flooring, he laid down reclaimed lumber that came from a building being demolished in West Philadelphia. The whole site has a distressed vibe, with fencing built of more reclaimed lumber, graffiti tags retained from when the site was empty, and ghostly outlines of the former buildings on the walls.
Flower Boxes were built from aged lumber. In a mulched play area is a slide and climbing structure for children built to resemble a Jeep — the car Hornik, himself, drives.
"We really tried to use the fabric of Philadelphia to create a space where people can come, as a little oasis," Hornik said. "The city is a wonderful space, but you have a lot of concrete. A lot of hard material. Here we try to use wood and mulch and flowers and fabric to welcome people as a different kind of space."
Hornik said he expects to operate Walnut Garden seasonally — from roughly April through October — every year for at least three years. The life of the pop-up is subject to Weber's still unknown development plans.
The ribbon cutting for Walnut Garden on Wednesday occurred three years after the buildings were set on fire, almost to the day. Hornik took a moment to remember the trauma associated with the site.
"We are an amazing, diverse city. With a place like this, all parts of the city can come together, talk to each other," he said. "I think it's a way to acknowledge in a very positive way the social justice protest after the murder of George Floyd."
"May 30 was the hardest day this community ever had," said Cory Moskow, executive director of Rittenhouse Row, which promotes the commercial district. "We are incredibly grateful to Ari and his team from Brookliv coming down and picking our fair city to fill in this very sad and very symbolic hole."
The hole in Rittenhouse Square represented more than a night of social protest. The pandemic wreaked economic havoc on one of the city's toniest shopping districts. Paul Levy, president of the Center City District, said retail vacancies downtown spiked from about 12% to 45%.
Even as businesses and customers have started to come back downtown — Levy said the retail occupancy is now in the mid-80% — the three-parcel gap from 1706-1710 Walnut Street remained as a stark symbol of troubling times.
"What's so exciting about this is they didn't see this as a gap," Levy said. "They saw this as an extraordinary opportunity to create a space for families with children, for young people, for older people to celebrate life here in the city."
The Walnut Garden will be open daily. Horvik said he now has a 180-day permit to operate the restaurant and bar and has applied for an extension. He expects to stay open until October, likely returning next spring.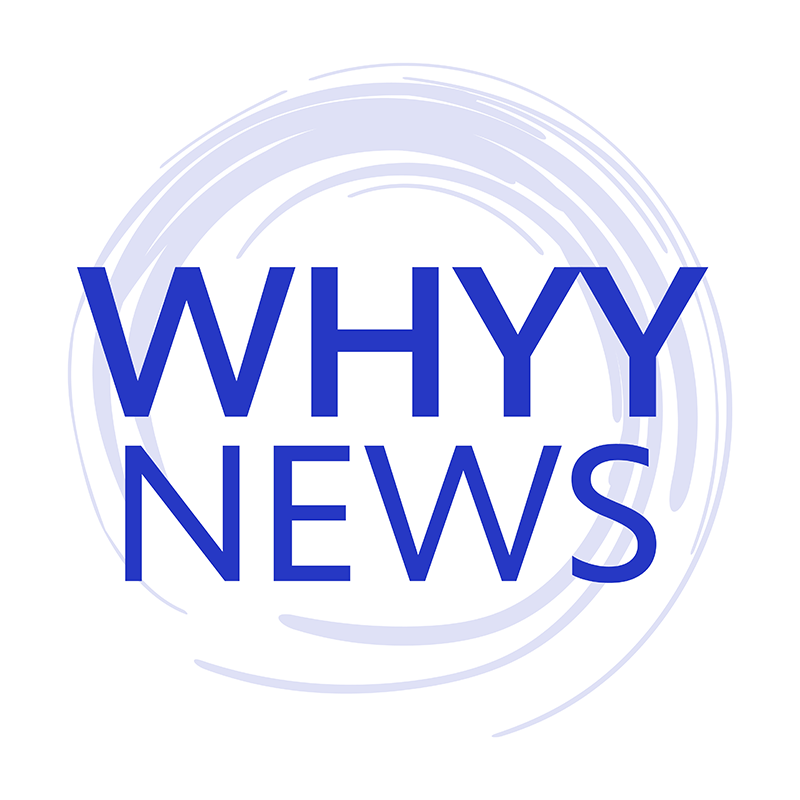 Get daily updates from WHYY News!
WHYY is your source for fact-based, in-depth journalism and information. As a nonprofit organization, we rely on financial support from readers like you. Please give today.