Volunteers needed to help build playground with celebrity in Seaside Heights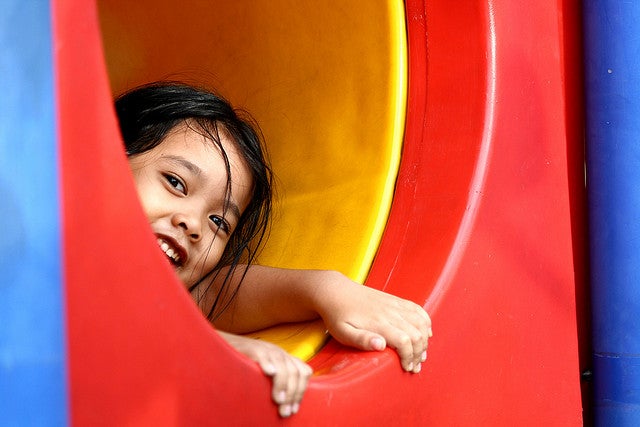 An Ocean County non-profit organization is seeking volunteers to help build a playground at Hugh J. Boyd Junior Elementary School in Seaside Heights Tuesday.
A collaboration between the borough, KaBOOM!, AmeriCorps, and the Toms River-based Hurricane Sandy Resource Center, the playground is a surprise for the children at the school, which suffered significant flood damage during Superstorm Sandy's inundation, according to Hurricane Sandy Resource Center's Courtney Chibbaro.
Classes were held at Central Regional High School in Berkeley for the remainder of the 2012-2013 school year.
Students will be working on some projects inside the school while the playground construction is underway. Upon completion, the children will be ushered over to see their new playground, Chibbaro said.
"This will be a wonderfully awesome surprise that will put smiles on their faces," she said, adding that the project will signify that the students have finally "come home."
And there will be one more surprise — for all.
"A celebrity will be taking part in this project," said Chibbaro, who declined to identify the individual.
IF YOU GO
Registration for the all-ages event is at 7:30 a.m. tomorrow at the Carteret Avenue ball field (Barnegat Avenue and Kearney Avenue, Seaside Heights).
Breakfast and lunch will be served.
All attendees must sign a release to be filmed and aired on a national television show.