Vaccine incentive grants for Delaware businesses aim to repair lockdown damage
Ask us about COVID-19: What questions do you have about the coronavirus and vaccines?
Even though Delaware is nearing its goal of getting 70% of residents at least one COVID-19 vaccine shot, the number of Delawareans vaccinated per day is dwindling.
"The last mile has been more difficult than ever," said Gov. John Carney.
As of this weekend, the state is averaging about 2,800 vaccinations per day over the past seven days. That's down from an average of about 11,000 in mid-April.
As of Sunday, 67.4% of residents have received at least one shot, leaving the state tantalizingly close to its goal of having 70% at least partially vaccinated by July 4.
As part of the final push over the next month, the state is partnering with small businesses to give people an extra incentive to roll up their sleeves and take the shot.
One of the over 200 businesses taking part in the incentive program is Mrs. Robino's Italian restaurant in Wilmington. Vaccinated diners can enjoy a free plate of Mrs. Robino's famous spaghetti and meatballs through the end of the month.
Carney said he brought his 90-year-old mother to get a free meal last week.
"I'm still a cheap guy from Claymont," Carney quipped.
In addition to the spaghetti plate, vaccinated residents can take part in hundreds of other deals at restaurants, stores, gyms, and other locations throughout the entire state. Deals also include a half-price manicure at Parris Nail Lounge in Dover, or even a free lantern and candle set at Atlantique Gifts and Décor in Rehoboth Beach.
The program serves a dual purpose: getting people vaccinated and drawing customers back to businesses that saw steep declines in revenue during the pandemic shutdowns over the past year.
"Our small businesses have shown a great amount of creativity through the pandemic, so we're not surprised … This is no exception," said Jordan Schulties, director of the state's Division of Small Business.
"This is for our folks that were in our hardest-hit industries: our restaurants, our bars, gyms, personal care services. They all have really unique clientele. They all have unique needs, and we asked them to tell us … what would move the needle for your customers."
Participating businesses will receive a $5,000 grant from the state to offset the cost of the promotion.
"A healthy economy requires a healthy community, and getting as many Delawareans as possible vaccinated is the best way we can ensure both," Carney said. "These grants give Delawareans another great reason to roll up their sleeves."
In addition to the freebies and discounts available to anyone who shows proof of their vaccination, last month the state announced a lottery program with big-ticket prizes for those who've been vaccinated.
Drawings will be held for prizes, including a full-ride scholarship to a state college or university. Cash prizes of $5,000 will be given away twice a week through the end of June, and a grand prize drawing of $302,000 — in honor of Delaware's state-wide 302 area code — will be held on June 30.
The state is also giving away a pair of low-digit license plate tags, which could be worth thousands of dollars due to the hot resale market for low-digit tags in the state.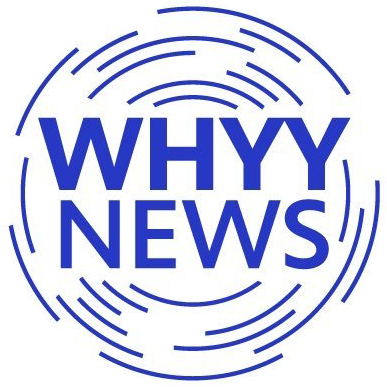 Get daily updates from WHYY News!