Using hashtags, gun violence survivors living with disabilities want to share their stories
On Tuesday, Disability Pride Philadelphia is asking people affected by gun violence to flood Instagram and Facebook with their personal stories.
Chuck Horton Jr. was 17 years old when he sustained a spinal cord injury after being shot. It was 1988 and he was at a party in Philadelphia when a fight broke out. Horton didn't think things would escalate so quickly and change his life forever.
"It was a different world where people kind of fought with their hands and that was something that's really unexpected," said Horton, who is now 50 and uses a wheelchair to get around. "It really changed the community around me and my friends, really, long term."
These days, young people say the threat of being shot randomly or for something as insignificant as a social media feud looms large.
Horton, board chairperson for Disability Pride PA, said shooting statistics don't capture the physical and mental toll it can have on a person.
On Tuesday, Horton and others hope to change that using the power of social media. Disability Pride Philadelphia is asking people affected by gun violence to flood Instagram and Facebook with their personal stories. They are asked to record short videos and post them using the hashtags #disabilitypridepa, #DPPgunviolence, #gunviolencephilly, #awheelfamily, #awfphilly, or #blessed4greatness.
Horton hopes to accomplish two things: let gun violence survivors know they're not alone and dissuade people from picking up guns.
"That one bullet changes the entire community, changes everybody's lifestyle and their life in so many ways that people really don't understand," explained Horton. "It's not over after that trigger is pulled and it hits someone. It's the beginning of a new life, and some people just don't know how to live."
The help is out there, though. Horton is a member of a support group for people left with paralysis from shootings. Disability Pride Philadelphia also hosts panels about how to live with disabilities, as well as happy hour and networking events.
The outreach might be more important than ever as more people are being affected by gun violence every day, which Horton thinks has led people to become desensitized to the epidemic.
Last year, cities across the country, including Philadelphia, saw a surge in gun violence. Medical experts have posited the social isolation and elevated stress levels caused by pandemic mitigation efforts put more people at risk for gun violence.
Still, even as COVID-19 vaccinations have vastly reduced the spread of the virus, allowing the region to inch toward a new normal, the city is outpacing 2020's shootings and homicides.
As of Sunday, June 20, the last date for which data is available, Philadelphia recorded 244 homicides — a 30% increase from the same time last year. Shooting victims exceeded 950 people, a 23% increase from the same time in 2020. Gun violence was the leading cause of death among young Black and Latino men in Philadelphia in 2020, according to the city.
"I really want to reach people picking up [guns] because I want to stop this from happening to somebody else, so I can stop having to help people," said Leon Harris, another gun violence survivor living in Delaware. He suffered his spinal cord injury in Upper Darby during an armed robbery.
"I don't want to have to keep helping newly injured young men or newly injured young women," said Harris. "I don't want to have to, you know, help them figure out their new normal. I would like to reach the person with the gun before this even gets to that point."
Harris, 31, is in therapy, trying to process the trauma he experienced more than a decade ago.
The mental health impact a shooting can have can be suppressed and ignored, said Harris, but it is just as long-lasting as the physical injuries.
Horton said even decades after his shooting, he has vivid nightmares after talking about the night it happened. It's the type of struggle he hopes people will share on social media on Tuesday.
"I still live in that moment sometimes of being shot and what my body went through and the fears of laying the ground and feeling my own blood leave my body and just feeling myself drifting, almost feeling like I was dying," he said.
The social media campaign is capping more than a week's worth of events aimed at connecting people, including a comedy show, a conversation about sex and kinks and the intersection with disability, and a panel about federal aid for people living with disabilities.
On Tuesday, Horton will moderate a panel featuring a mother who lost her son to discuss life after gun violence. The discussion will run from 6 p.m. to 8 p.m. Those interested can register for the event online.
___
If you or someone you know has been affected by gun violence in Philadelphia, you can find grief support and resources online.

WHYY is one of over 20 news organizations producing Broke in Philly, a collaborative reporting project on solutions to poverty and the city's push towards economic justice. Follow us at @BrokeInPhilly.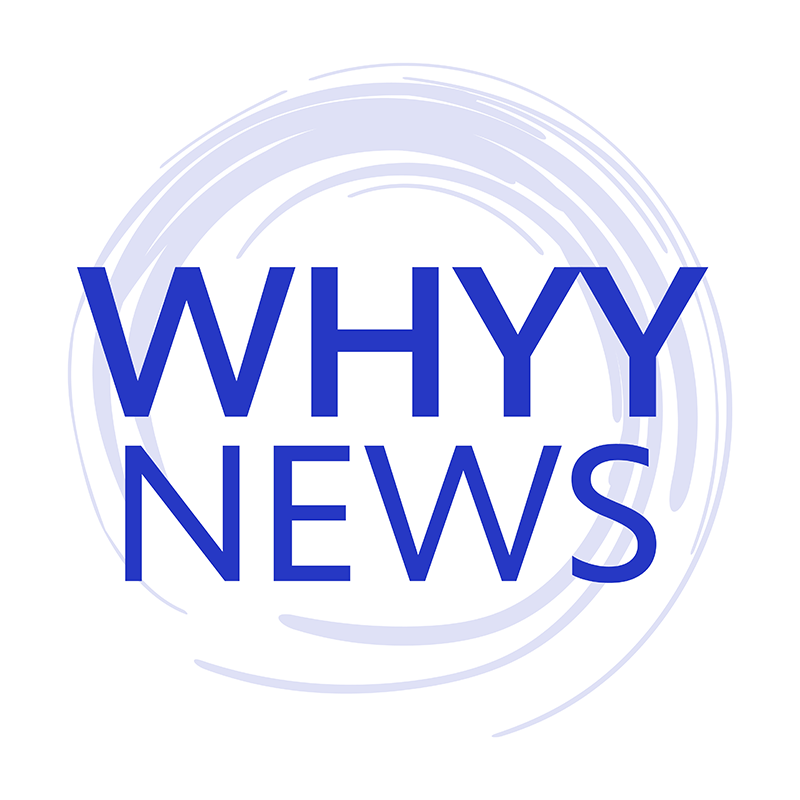 Get daily updates from WHYY News!
WHYY is your source for fact-based, in-depth journalism and information. As a nonprofit organization, we rely on financial support from readers like you. Please give today.