Introducing Upper Darby's first mural arts program. Large murals coming in spring 2024
UDTJ, an Upper Darby-based social justice nonprofit, is leading the pilot program. Philadelphia Mural Arts served as inspiration for Upper Darby.
Listen
1:04
From Delco to Chesco and Montco to Bucks, what about life in Philly's suburbs do you want WHYY News to cover? Let us know!
A budding mural arts pilot program is now underway in Upper Darby.
UDTJ, a local social justice group, is leading the initiative. The goal is to fill the township's public spaces with vibrant murals by connecting local artists with interested property owners.
Kyle McIntyre, mural arts coordinator for UDTJ, said the program will be split into two timelines:  fall 2023 and spring 2024. The former is already underway.
"We are starting small. This is the first time we've ever embarked on this project," McIntyre said. "We wanted to give ourselves attainable goals but also do something that's long lasting and so we are painting these utility boxes. We're actually using vinyl wraps."
The artworks will go to the township for initial review and then before the public. The hope is to have these art installations find a home on traffic signal boxes in Upper Darby by October. A soft deadline for these smaller murals has passed, but McIntyre said the organization is still in a "rolling application period."
The Upper Darby Mural Arts Pilot Program would like to install three to four large wall murals as part two of the initiative. Prospective artists and interested property owners have until Nov. 1 to submit an online form to UDTJ.
McIntyre said all mural ideas must satisfy at least one requirement of creating excitement for the community, expressing a message of hope, equity, and love, honoring the history of Upper Darby, celebrating the diversity of the township, or inspiring residents through their cultural heritage.
"If you have a passion and you have a great idea, submit it because we can help make that the reality," he said.
Planning for the large murals will begin in November and December. Artists will have all of January to design the installation. Selected muralists will get a chance to meet with the community and the township for feedback and review in February.
The hope is for the murals to be painted in May.
"In Philadelphia, the mural arts program has always been such a huge success when it comes to promoting justice — when it comes to giving spaces back to the community. And when we're talking about Upper Darby Township, where it's such a diverse community, there's so few spaces for those diverse communities to actually feel represented and seen," McIntyre said.
UDTJ, which stands for Understanding, Devotion, Take Action, and Justice, is the organization behind Delaware County's first LGBTQ Pride parade.
"We appreciate the township giving us this opportunity, but I think this will come as no surprise to anybody that knows UDTJ: this is the Upper Darby pilot program. Obviously, if it's successful and we're able to accomplish our goals here, we do plan on expanding it. So it's not just eligible artists in Upper Darby, but I would say the surrounding area as well. We encourage them to apply because we believe in regional development," McIntyre said.
Funding for the initiative comes from the township in the form of a $100,000 grant — a small portion of the township's more than $40 million in American Rescue Plan Act Funding.
Mayor Barbarann Keffer said funding this pilot is a quality investment for the township.
"This would be right up our alley in terms of revitalization of our community and our business district. Upper Darby, as you know, is very large, but it's also very built-out," Keffer said."We're trying to utilize as much of our space and resources as possible, and we're very, very happy to be working with UDTJ to get this off the ground." The township recently held its own controller box art contest. Keffer said Upper Darby and UDTJ's goals are similar.
"There's a lot of talented people here and we want to meet them and we want to see what their vision for Upper Darby is," Keffer said.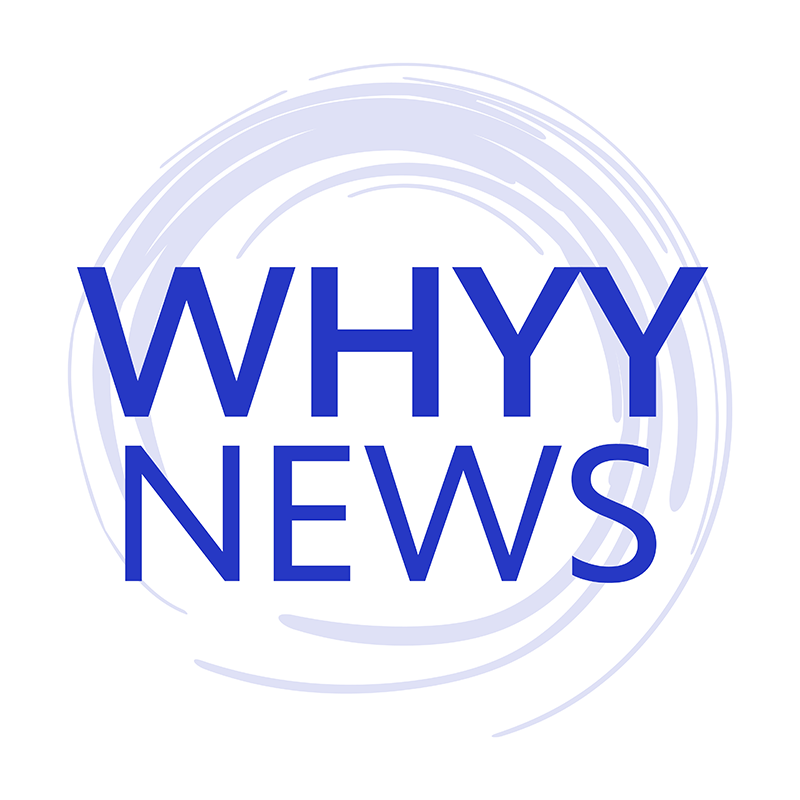 Get daily updates from WHYY News!
WHYY is your source for fact-based, in-depth journalism and information. As a nonprofit organization, we rely on financial support from readers like you. Please give today.