University of Delaware names public policy school after Joe Biden
Listen
1:33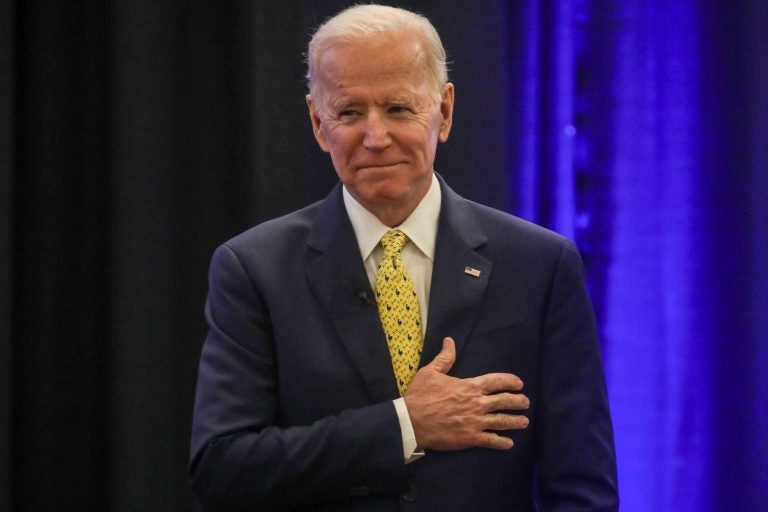 The University of Delaware is renaming its public policy school for one of its most well-known alumni: former Vice President Joe Biden.
The board of trustees announced the new Joseph R. Biden Jr. School of Public Policy and Administration at a meeting Tuesday afternoon.
Biden, who graduated from the university in 1965 with a political science degree, was there and expressed gratitude for the honor.
"It is my hope with these great professors in public policy, you will inspire young people and this generation and future generations to believe in themselves," he said. "And I hope what happens in the school is we change the tone, we become more civil, we become more decent and polite, and politics goes back to what it was when I first started."
Despite "serious, serious disagreements, we basically treated everyone with respect," he said. "And that's the other thing the university taught me."
Last year, the university became home to the Biden Institute, which the former vice president chairs, within the School of Public Policy and Administration. The institute aims to bring public policy leaders together to address issues ranging from economic reform, to environmental sustainability, as well as civil rights and women's rights.
University President Dennis Assanis said the institute already has increased enrollment numbers within the public policy department — and he saluted Biden's role in bringing the university added prominence.
"He's been a true public servant that has set an unparalleled record for others to emulate," he said. "We feel Joe Biden's legacy will be so motivating to our students, future generations of students, and our faculty, to build excellence and combine the power of education with a promise of public service."