U.S. Attorney McSwain charges two gunmen he claims DA Krasner went too easy on
On Monday, U.S. Attorney William McSwain announced federal charges against two men in Philadelphia for gun-related crimes — two cases that he said were mishandled by District Attorney Larry Krasner's office.
It is the latest in a long-running policy war between the Trump-appointed federal prosecutor and the Democratic district attorney, who was elected in 2017 on a wave of support for criminal justice reform. McSwain is now ramping up the rhetoric at a time when homicides and shootings are surging, and President Donald Trump's reelection campaign paints Democratic cities like Philadelphia as hotbeds of criminal activity. The president will be in Philadelphia to attend a closed event at the National Constitution Center on Tuesday night.
In addition to charging two men whose cases he says were mishandled by Krasner, McSwain also highlighted ten other cases he claimed were "miscarriages of justice." In each one, he contended the defendants received lenient plea deals on felony drug, firearms or assault charges, only to later be re-arrested on murder charges.
The dozen unrelated cases, McSwain claimed, were evidence that Krasner's policies had a direct impact on the city's climbing homicide numbers.
"The staggering homicide and shooting rates in Philadelphia are proof that the district attorney's radical experiment has failed," McSwain said outside the federal courthouse on Monday.
McSwain acknowledged that some violent offenders likely received light plea deals under past administrations, but his office did not analyze any cases prior to 2018 when Krasner took office.
This is also not the first time he filed federal charges in a case where he thought Krasner's office gave the kid glove treatment. Last year, McSwain indicted a man who, through a plea deal, received 3.5 to 10 years in state prison after shooting a West Philadelphia store owner with an AK-47.
Krasner, who is up for reelection next year, dismissed McSwain's latest attack as political grandstanding. On Monday, his office said that McSwain also distorted the office's handling of one prosecution.
One of the men McSwain charged is Khalif Tuggle, 28, over a 2017 carjacking and murder. Tuggle shot and killed 32-year-old Thomas Petersen in the Hunting Park section of North Philadelphia, pulled him from a car and robbed him before taking off in his car with an unnamed accomplice.
Instead of seeking first- or -second degree murder charges — which can carry a life sentence — Krasner's office agreed to a third-degree murder charges in exchange for information on the accomplice. McSwain said the intel never materialized.
Krasner spokesperson Jane Roh did not address that claim, but emphasized that Krasner's office initially recommended a 25 to 50 year sentence for Tuggle.
"This Trump appointee is doing his boss's bidding by telling fact-free tales about crime and public safety," Roh said in an email.
Ultimately, a Common Pleas Court judge delivered a lesser sentence to 13.5 to 27 years in state prison. Under McSwain's newly filed charges, Tuggle could face life in federal lockup, according to McSwain.
The other newly charged man is John Allen Kane, 53. Kane was convicted of both manslaugher and a murder, for which he served out two separate sentences. While on probation, he was re-arrested in 2018 for illegally possessing a firearm as a convicted felon — but Krasner's office eventually dropped the charges, citing a Pennsylvania Supreme Court ruling in a separate case.
In that unrelated case, the state's highest court upheld the dismissal of DUI charges for a man on the grounds that he had already been convicted of a traffic offense for the incident in question. Lawyers for the defendant argued that prosecutors had to bring all known charges related to a particular incident at the same time.
McSwain called this citation a "technicality" that allowed Kane to walk free. He is now in federal custody.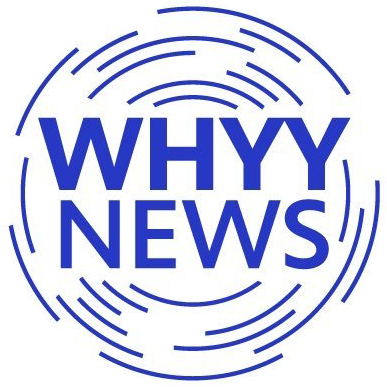 Get daily updates from WHYY News!