Two words sum up zoning and development coverage in 2013: Reform fatigue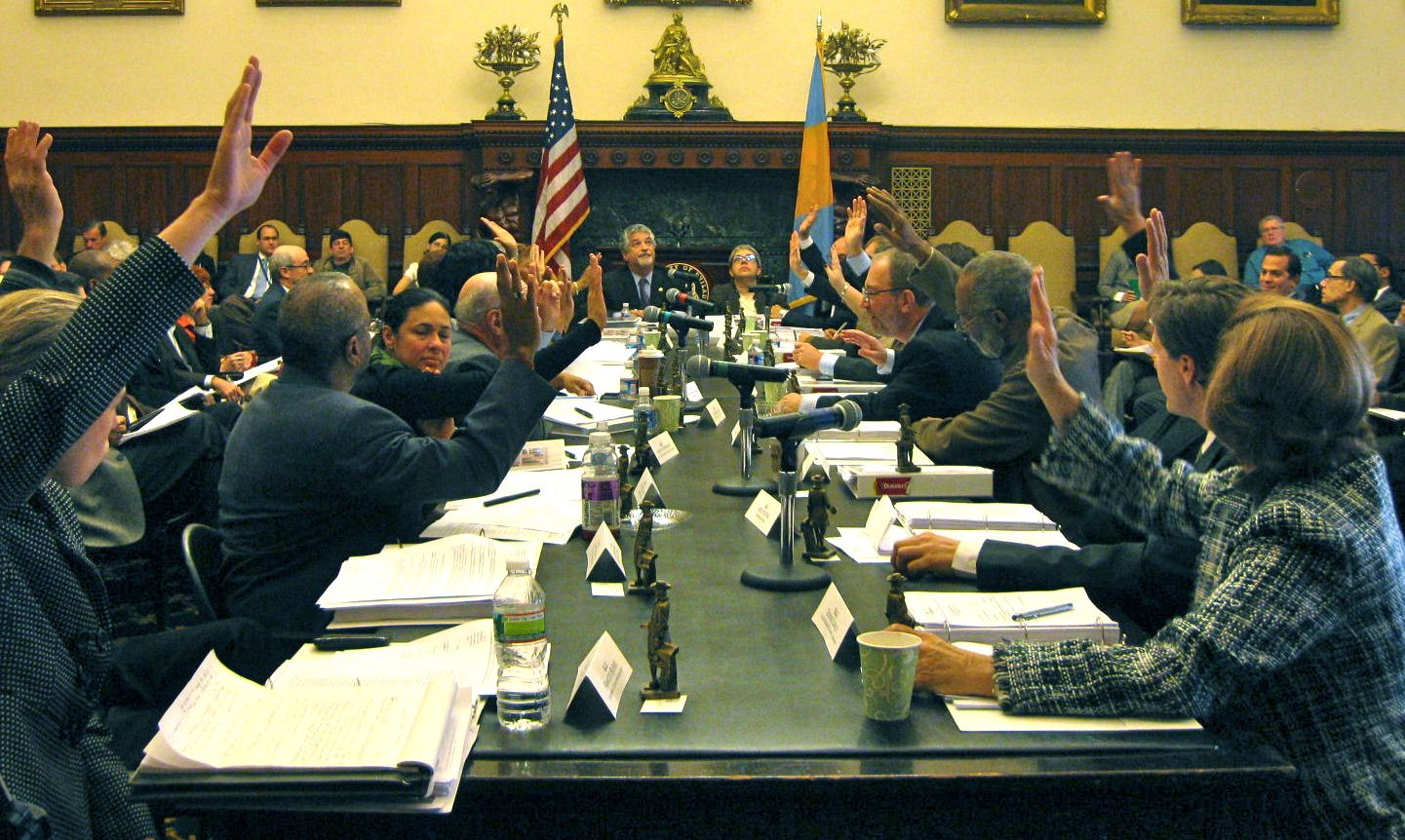 One benefit of carving time into uniform chunks is the opportunity it provides to retroactively define the characteristics of a given chunk, and, by delimiting the past, expand our understanding thereof.
"That was the best week ever," you might find yourself saying. Or, "It's been a rough year." Beginnings and endings help us find meaning in an event or, if necessary, make the meaning up.
What traditions attend the winding-down of one calendar year and the advent of the next?
Inventory of personal blessings, enumeration of hopes for the future, quiet reflections on the past.
It is in that spirit that I submit this year-end review of zoning and development coverage, onto which I have superimposed a narrative, abbreviated by the two-word subtitle: Reform Fatigue. I will briefly elaborate on this narrative, and then I will make my case.
Reform: in this case, the commitment to improving undesirable political habits, marked specifically by an ad hoc and short-sighted approach to zoning policy. (Banner achievement: the enactment of a rewritten zoning code in 2012.) Fatigue: an attitude of disinterest toward the improvement of political habits, and the breakdown of consensus around the need for far-sighted, city-wide development policies.
Exhibit A: the year began with the departure of Eva Gladstein from her role official role in city planning. Gladstein was instrumental in finalizing the city's new zoning code and getting it through City Council. She was also the staunchest defender of the ideals of zoning reform. Whether her departure hastened the entropy that followed is impossible to tell, but it certainly left the new code without a clear, individual caretaker.
Entropy did ensue. For one thing, the new sign regulations drafted by the Zoning Code Commission were officially scrapped in March by Councilman Bobby Henon, who favored starting from scratch. (Shortly after, PlanPhilly reported on the tortured history of billboard regulations in Philadelphia.)
In the fall, Henon introduced a bill laying out a new set of regulations, which was amended and approved by a Council committee, but has yet to come up for a vote before the full Council. It is fully possible that the ultimate product will be even better than what the ZCC had come up with, but the process of drafting it was less structured and less public than the process that produced the original bill. (Another characteristic of reform: a focus on public, transparent legislative processes.)
The year was also marked by the introduction of new zoning overlays, special regulations that apply only to specific areas of the city.
The Zoning Code Commission had taken pains to remove many overlays from the code, in favor of establishing citywide regulations wherever possible. Chief among the overlays established in 2013 is the Northeast Philadelphia overlay, which prohibits new medical offices in the 6th and 10th Councilmanic districts. (Following Councilmen Brian O'Neill and Bobby Henon's lead, Councilman Mark Squilla has introduced a similar overlay for the 1st District.) Council also approved a "Bridge Approach Area Overlay" for Old City, allowing denser buildings in the area around the Ben Franklin Bridge. That bill was introduced for the benefit of one project, at 205 Race Street, which has yet to begin construction.
Recently, 2nd-District Councilman Kenyatta Johnson also introduced bills remapping a portion of Southwest Philadelphia and changing the uses that are permitted in Industrial Commercial Mixed-Use (ICMX) zoning districts. The result of all of these relatively insignificant changes is a slow chipping-away at the cohesion of the zoning code, and the increased acceptance of creating zoning policy for specific problems rather than long-term planning goals.
Conversations about the role of Registered Community Organizations—a creation of the new zoning code—are more or less in ruin. The procedures governing these groups were changed early in the year by Councilwoman Jannie Blackwell, despite a Mayoral veto. In the fall, Councilman Henon introduced a new set of RCO regulations, drafted with the Planning Commission and in response, partly, to criticisms aired during a one-year review of the zoning code. That bill had a contentious committee hearing, and has yet to move forward.
Finally, the year has also seen a host of proposals aimed at cashing in on public spaces; a number of these were summed up ably in a recent column by Inquirer architecture critic Inga Saffron. In addition to a recent proposal from Council President Darrell Clarke to fill LOVE Park with restaurants, there are also discussions about advertising on city-owned property, in public schools, and on North Broad Street. Additionally, City Council declined to take part in a long-term planning process for dozens of the city's closed public school buildings, which the Nutter Administration had favored.
This S. Front St. billboard is currently before the Court of Common Pleas

A billboard along I-95, just north of Allegheny Avenue

The newly cleared view of the billboard near 23rd and the Vine St. Expressway.

The club risque billboard

picture of billboard near homes

Cutting through the Zoning Code: Use Regulations

Old City overlay

Squilla introduces old overlay to new zoning code, aiming to keep special Delaware riverfront rules in place

zoning forum

From left: Alan Greenberger, Eva Gladstein and Peter Kelsen

Mmmm, sausage-making: Extra ZCC hearings air out ongoing zoning concerns

Southwest zoning map