Blackwell calls for hearings on Philadelphia2035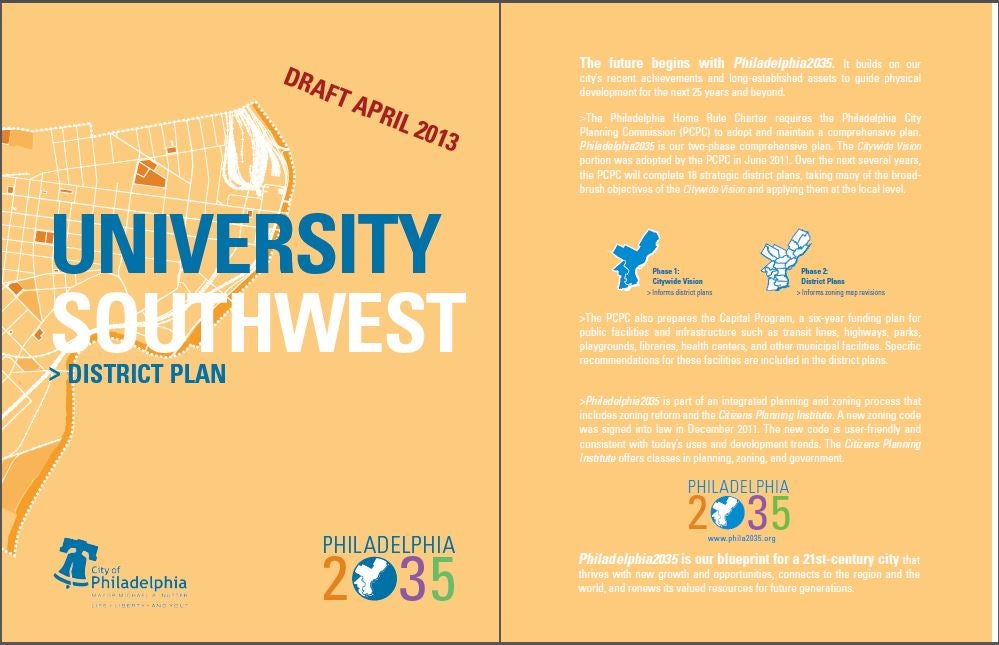 Last week, City Council adopted a resolution introduced by 3rd-District Councilwoman Jannie Blackwell calling for hearings on the City Planning Commission's Philadelphia2035 project, the city's neighborhood-by-neighborhood comprehensive plan.
The first phase of the project, a citywide vision, was adopted by the Planning Commission in June, 2011. The second phase, which includes 18 district plans, is scheduled to be finished sometime around 2016.
"The process for creating community plans falls short when Council does not have an opportunity to check with its neighborhoods beforehand …" the resolution states. "It is imperative to share … neighborhood plans with City Council before legislation is forwarded to us for approval."
Blackwell has tangled with the Planning Commission before, most recently when she introduced a bill changing the new zoning code's definitions and rules regarding Registered Community Organizations. In her resolution calling for hearings on Philadelphia2035, Blackwell compares that project to the creation of RCOs, "where Council was left of the decision-making process." The RCO provision of the code was negotiated during public meetings of the Zoning Code Commission, and Blackwell says she attended all the of the zoning reform meetings in her district. Each member of Council also had an appointee on the ZCC.
But Blackwell says she wasn't happy with how the RCO provision was finally written by the ZCC after the public meetings were over, and she wants to avoid any surprises with the district plans as well.
"This says 'new' and this says 'old,"' Blackwell said, directing a PlanPhilly reporter's attention to two large-format posters in her office showing the current and proposed zoning designations for a portion of her district. "I don't know what it means. Look how they changed all this. Look how they changed these colors … Up here, they have all these [zoning district] codes on the right of the map—I don't know what they mean. So they can't bring me a bill and say 'Vote for it.' They should come to Council first, talk about this in our areas, tell us what these are—How does this compare to this? Why do you want to change all of this zoning?—so we can work together. We're in the same city; you're right across the street!"
Blackwell said she hasn't attended the community planning meetings, because she doesn't feel right about the process and doesn't want to create a fight at the events, "because it's not the public's fault."
"I'm talking about transparency and inclusion," Blackwell said. "You can't bring me a bill that you all sat and wrote in your offices, and that you took to the community, and then you say, 'Pass it.' Well I don't know if that's good for my community or not—I don't even know what you're proposing."
"She brought up some of those points at Council hearings on planning," said Deputy Mayor Alan Greenberger last week when asked about the resolution. "I'm not sure I understand where they're coming from. We work very closely with members of her office, including on the University Southwest plan, so to say that these are unknown to her is simply not the case. They're well known in her office. I don't know where this is coming from beyond that, but we'll talk to her and we'll find out …"
Greenberger said that while he doesn't understand the inspiration for the bill, the Administration has no problem attending hearings and explaining its work.
"I feel very confident about what we're doing on Philadelphia2035, and how we're coordinating with communities, with Council members, and I'm perfectly happy to talk about that," Greenberger said.
The hearings have not yet been scheduled.
WHYY is your source for fact-based, in-depth journalism and information. As a nonprofit organization, we rely on financial support from readers like you. Please give today.