Last week to submit applications for free trees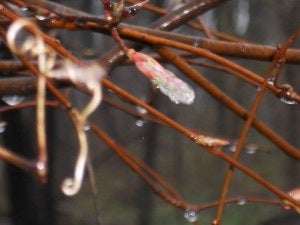 In the city's continued effort to add more greenspace and increase the tree canopy, TreePhilly is once again taking applications for free backyard trees.
Residents and business owners have until April 1 to submit their application for up to two free trees, which will be available for pick-up later in the month. Organizations looking to plant trees on community-used properties can get as many as 10 trees.
In order to get the free trees, applicants have to agree to the following:
• I am a resident and property owner in Philadelphia • I will plant my tree in the ground (not in a container) within 15 days of receipt at the address listed above. • I will plant my tree on my private land, and not in the sidewalk along the street. • In order to ensure the survival of my tree: – I agree to water my tree (20 gallons a week) from March through December for two years. – I will protect my tree from damage by pets, lawn mowers and other hazards. • I agree to allow TreePhilly to contact me for follow-up information about my tree. • I realize that receiving a tree through the Yard Tree Program does not guarantee its survival, and Philadelphia Parks & Recreation is not required to supply a replacement tree should my tree die.
Pick-up events are scheduled for April 6 in Frankford and April 13 at the Pennypack Environmental Center.