Tough decisions about city facility closures, consolidations to be data-driven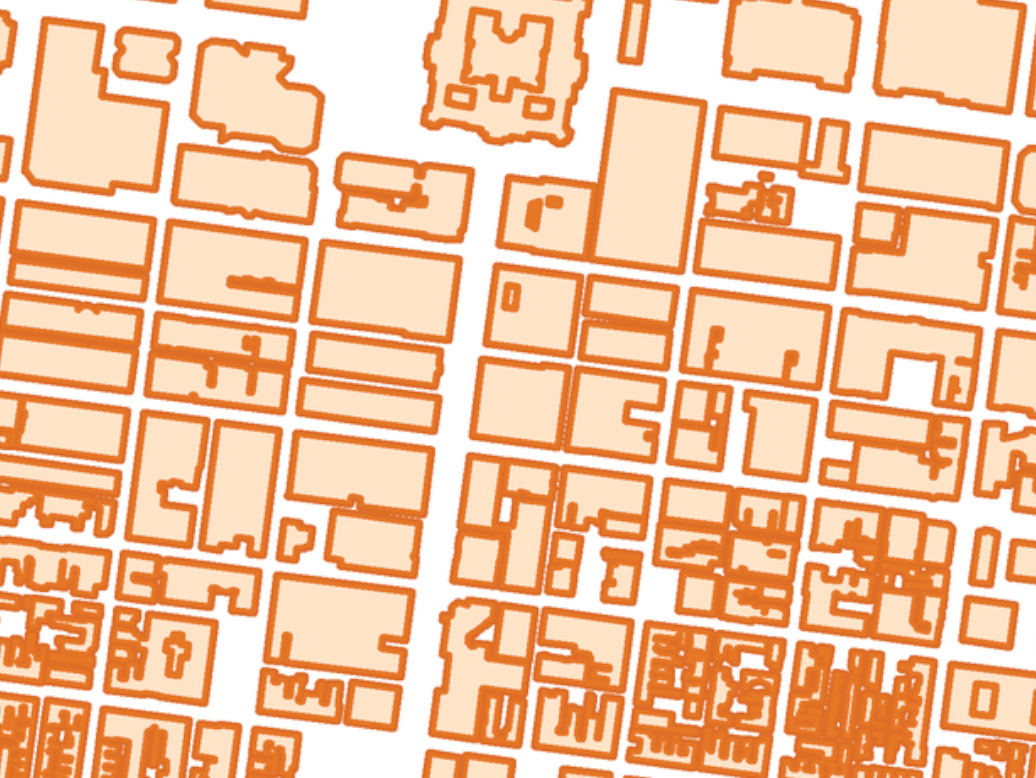 City planners are using new database and mapping software to help decide which rec centers, libraries, fire stations, pools and other city facilities should remain open, and which should be closed or replaced with new, more modern versions.
Overall the city likely has more facilities than its current population warrants, City Planner Mark Wheeler told the Philadelphia City Planning Commission at its September meeting. But because of population shifts, the facilities aren't always located where they are most needed; some neighborhoods are over served while others are going without services.
The Capital Facility Planning Database project shows the location of city facilities – buildings, but also things like baseball fields, basketball courts and stables – and also the year they were built, the square footage of any buildings, the acreage of the property, and which departments are occupying the property.
Seeing the locations and amenities on a map shows planners whether an area has an overabundance or a dearth of services, Wheeler said. The age can hint at whether a building might no longer meet current needs – something a site visit and discussion with the people using it can determine with certainty. For example, some city firehouses built in the early 1900s are important historical buildings, but new fire engines won't fit in them, Wheeler said.
This effort is also about saving money. Too many buildings and other facilities coupled with a lack of money to maintain them has led to "chronic deferred maintenance" – situations in which routine maintenance has been postponed so long that facilities now have bigger problems, such as leaking roofs or windows that need to be replaced. These items are funded not from the operating budget, but the capital budget. "So instead of using revenue-based dollars, we are using bond-funded, interest bearing dollars to perform repairs that we should have otherwise targeted through preventive and ongoing maintenance," Wheeler said.
A survey of city property managers conducted last year estimates that of the 12 million square feet of building space the city's public property department is either fully responsible for or manages capital improvements for, 48 percent is not in a state of good repair.
Being in a state of good repair means "basically that there are no outstanding deferred maintenance issues on the facility – all the systems are property operating, the structure is in good shape, there is no backlog of deferred maintenance issues," said city planner John Haak.
That means managers for properties including City Hall, parks and recreation space, libraries, police and fire stations, prisons, health department facilities, and the art museum, estimated that nearly half of the square footage they manage had problems that needed attention beyond routine maintenance.
City departments' capital budget requests for fiscal year 2014 illustrated this problem as well, Wheeler said. Departments requested $91 million in capital dollars to do things like fix roofs, chronically leaking windows and doors and problem foundations – issues that may have been prevented by routine maintenance, funded from the operational budget. Not all of those requests will be granted – $91 million is the total capital budget for FY2014.
The database project has been on-going for two years, and arose out of the needs of planners working on the city's comprehensive plan. "Until we started this database, there wasn't one source of information that had a full accounting or inventory of all the buildings in the city," Wheeler said.
The database has helped planners working on the Central District Plan to recommend more recreation space in under served Callowhill and North Chinatown. It also showed that in West Park, a cluster of playgrounds were serving the same population. Site visits showed that some were in disrepair. "It seemed logical to try to make one good playground rather than have three that were not in good shape," Wheeler said. An alternative to closing one park was suggested by the councilperson: The formation of a community group that will be responsible for its upkeep.
Since the database project began, many other departments have expressed interest in using it, or in creating a more sophisticated data tool with even more information about buildings and other facilities.
Last year's capital investments were recorded using the database. It will be used for the Mayor's Office of Sustainability's utility cost program, where the energy use of all city buildings are recorded.
The emergency management department is interested in using the data to quickly locate space to store debris, Wheeler said.
Once additional data about the square footage that is being used in individual buildings is compiled, the database can be used to optimize the space within city-owned office buildings. The city not only owns, but also leases significant office space, at 1234 Market, 1101 Market and 900 Spring Garden, for example. About 30 "major leases" vary in cost from $5 million to $25 million annually. Wheeler said consolidations could be possible that would allow the city to lease less space. He noted that police, fire and health operations can't be managed this way, because geographical location for those services is crucial.
In the future, a more comprehensive data tool could give an alert when a boiler needs to be cleaned, or a part on a cooling system needs to be replaced, Wheeler said. In addition, it could show when the boiler or air conditioning unit or other system is nearing the end of its usable life, allowing property managers to decide if it makes more financial sense to replace the unit without spending money for service or a part.
Maintenance records of individual buildings will also help show when a building has become too expensive to maintain.
The database was praised by planning commissioners and some of the few members of the public who were present at the planning commission meeting.
"Making decisions to consolidate, modernize, shut down some public facilities has obviously enormous political content to it," noted Commission Chairman and Deputy Mayor Alan Greenberger.
Wheeler agreed. "The politics of it, we approach gingerly. But that's the beauty of the data-driven process. It opens up the issues by talking about the facts."
"I'm delighted to see you going down to this factual basis here," said Craig Schelter of the Development Workshop, an organization that advocates for development in the city. He said data like this can give the workshop "good info to support projects" when they are needed.
Greenberger suggested the database in the future include some assessment of the reusablility of buildings, both within other city and quasi-city agencies and within the private sector.
At the suggestion of City resident Cynthia Kishinchand, Wheeler said historic certification status could be added to the database. "I think it might be helpful, if someone has some ideas how a building can be used, if they immediately can see whether it's historically certified, since that could limit some possibilities," she said.
The database is available to the public, at OpenDataPhilly, here. Seeing it in map form requires GIS software. Free software can be downloaded here.
WHYY is your source for fact-based, in-depth journalism and information. As a nonprofit organization, we rely on financial support from readers like you. Please give today.