'Too much too fast': Teachers union objects to Delaware schools' hybrid return
Even as the coronavirus pandemic continues to rage across Delaware, Gov. John Carney says schools have proven to be safe spaces for students and teachers.
Stephanie Ingram, president of the union that represents Delaware teachers and school staffers, longs for the day when buildings are open five days a week and classrooms are bustling with energy and instruction.
Yet now is not the time, Ingram asserts, even as most K-12 public schools reopened to hybrid learning this week after Gov. John Carney "strongly urged" districts and charter schools to make that move.
Ingram pointed out that the coronavirus pandemic continues to rage across Delaware, with record hospitalizations and new daily case averages. Related deaths are on pace to surpass 1,000.
"You can't keep COVID outside,'' Ingram told WHYY News. "You can't draw a line in the sand. It's not going to pay attention to that line in the sand. So our educators are distrustful of that idea that schools are a safe place because COVID is going to do what COVID does."
She pointed out that the feared surge from Christmas and New Year's gatherings hasn't even been calculated.
"We know people were traveling for the holidays and they might not have been as on guard as they normally would," Ingram said. "They're bringing that back into the building when they come, so it's just a little bit uneasy about, like you said, too much too fast."
Carney's call was accompanied by his claim that of the 1,100 infections of students and staffers from September through December, most were likely transmitted outside of school. He cited studies showing that schools that use proper protocols can educate students and keep them safe.
Dorrell Green, who heads Red Clay Consolidated School District, the largest of Delaware's 19 public school districts, told WHYY News that about half of Red Clay's 15,000 upstate kids are now in class at least two days per week. Families who want to continue remote-only learning have been afforded that option.
Green says he empathizes with parents, students, and staff as they struggle to adjust to the latest guidance from the governor. Red Clay, which began hybrid learning in November, had 49 positive student cases and 61 staff cases before Carney moved all schools back to remote-only education on Dec. 14.
"It's frustrating because there's no easy answers to any of this, especially as it relates to the diverse needs within the community as we move throughout the pandemic, as the health science changes, as the recommendations change,'' Green said.
"The challenge is always trying to provide an educational response to the ongoing health crisis that we find ourselves in."
Matt Burrows, superintendent of the fast-growing Appoquinimink School District in the Middletown area, concurs.
"We've learned to adapt and be flexible as we move forward,'' Burrows said, "and rely on the experts in public health to give us that guidance."
Appoquinimink has had 36 students and 29 staffers test positive. Burrows said the infections aren't as much of a problem as the quarantining that must occur for those who had contact with someone who tests positive.
"That begins to impact the operations of the building,'' said Burrows, who said that if infections rise to unacceptable levels in one school that he wouldn't hesitate to shutter it as others with lower numbers of cases remain open.
Neither Burrows nor Green expects their districts to move into full in-class education this academic year. They don't anticipate vaccinations to be available until February at the earliest.
While administrators say they are doing their best to balance Carney's guidance with the needs of families, the teachers union in the Christina School District of northern New Castle County insists that remote learning remains the best option.
They want to wait until new daily cases in the county "trend below 100 for a two-week average,'' the union wrote in a petition to Christina administrators, which reopened for hybrid learning on Monday.
That target is less than 25% of the county's current average of more than 400 new daily cases.
"Since our students are maskless for both breakfast and lunch, it is impossible to guarantee safety to those around them,'' the petition says. "Maintaining remote instruction not only provides a consistent schedule for our youth, but also limits exposures within the community."
"It allows for a five-day-a-week equitable education and ensures not one staff member or student is exposed inside a Christina School District building to a potentially fatal virus. We will never know if we did too much, but we will certainly know if we did too little."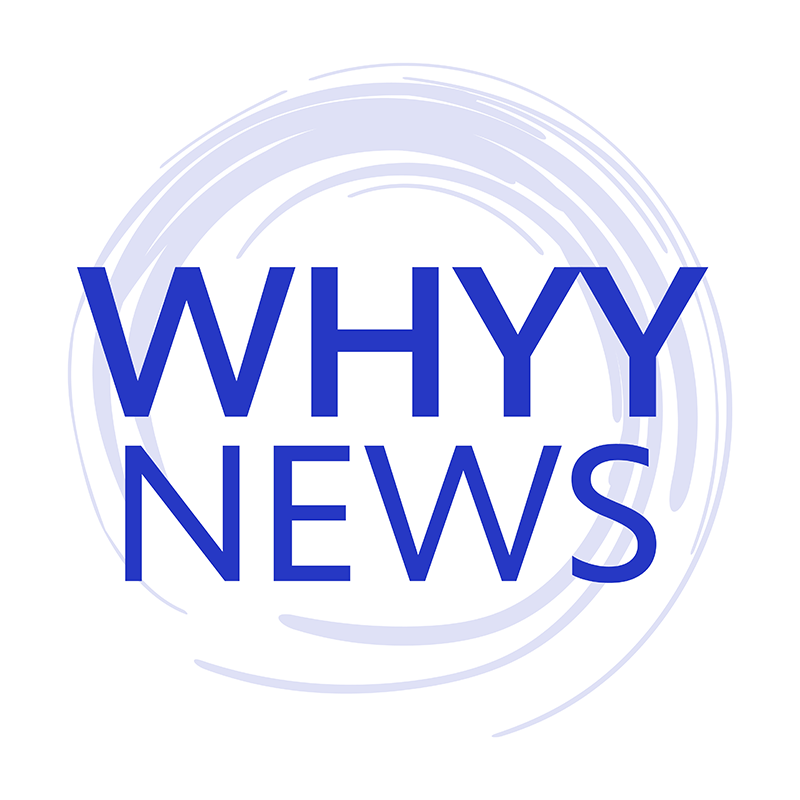 Get daily updates from WHYY News!
WHYY is your source for fact-based, in-depth journalism and information. As a nonprofit organization, we rely on financial support from readers like you. Please give today.