Three suspects sought in connection with Frankford shooting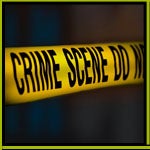 Police are looking for three men wanted in connection with a Sept. 1 shooting in Frankford.
Warrants have been issued for Khalid Boyd, Laquan Hayes and Terrance Smith, who were allegedly involved in the Saturday shooting on the 4800-block of Jackson Place at Whitehall Commons.
Police want the men, seen in these photos, in custody.
Tips can be submitted online, called into 215-686-8477 or texted to 773847.