Three big reasons why Bernie Sanders 2.0 is probably toast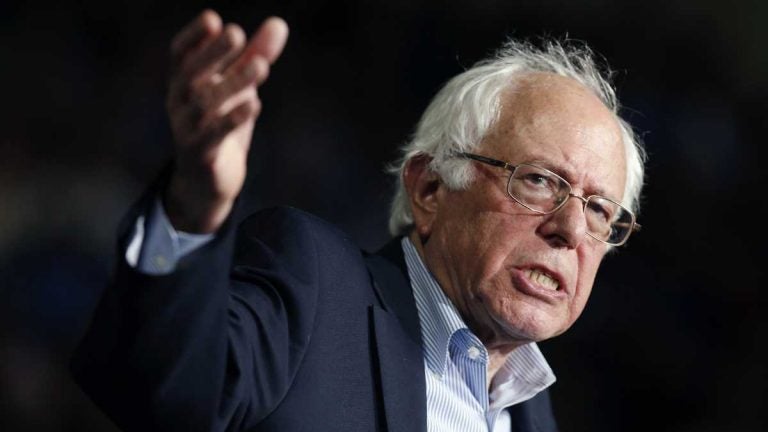 Bernie Sanders 2.0 has officially launched. No surprise there. But his candidacy is probably doomed to fail. He seems destined to be Gene McCarthy 2.0.
Anyone remember that guy? McCarthy, an iconoclastic liberal senator, was the pied piper for disaffected Democrats in the early primaries of 1968. His insurgent antiwar candidacy galvanized young people and prompted President Lyndon Johnson to forego re-election. "Clean Gene" (his nickname back in the day) did not win the nomination, but, having enjoyed his historic moment, he tried to replicate it by running again in 1972. He was crushed. He tried to run again in 1976, this time as an independent. Crushed again. He tried again, as a Democrat, in 1992 — and he was crushed again. He was a terminally embittered guy by the time I interviewed him at length in 1987; according to my notes, he groused that the American electorate had become "over-advertised, over-drugged and over-infotained."
Clean Gene's moment came and went. So has Bernie's.
I was not a Bernie fan in 2016; he and his no-surrender Bros did a lot of damage. They're not primarily responsible for the perfect storm that has saddled us with Donald Trump, but studies show that, in Wisconsin, 51,000 people who voted in the Democratic primaries for Bernie switched in November to Trump — who won the state by only 22,000; that in Michigan, 47,000 people switched from Bernie to Trump – who won the state by only 10,000; and that, in Pennsylvania, 117,000 people switched from Bernie to Trump — who won the state by only 44,000. There are caveats to those stats, of course. But it's an inescapable fact that Bernie was a drag on Hillary Clinton's candidacy, that Russia's bots exploited the Bernie-driven divisiveness (read Robert Mueller's indictment of the Russian intelligence operatives), and that Bernie Bros, even after the primary race was lost, relentlessly attacked and undermined Hillary with misogynistic tweets.
So feel free, if you wish, to dismiss my analysis as the product of animus. I'll simply observe that timing is everything, in politics as in life and that Bernie is out of time. For three interrelated reasons:
In the 2020 primaries, Bernie won't have a monopoly on progressive market share. Last time, he had the field to himself. He faced only one serious candidate, someone who wore the establishment crown, who was encumbered by mediocre political skills and endemic Clinton fatigue within the party, someone who was stupid enough to give lavishly-paid speeches to Goldman Sachs. Bernie's so-called "revolution" (43 percent of the Democratic primary vote) was fueled in part by people who viewed him as an anti-Hillary protest vehicle. He won't have that luxury in '20. Yeah, he raised nearly $6 million yesterday. But in this race, he'll face an array of serious candidates who are decisively left of center on health care, taxes, and climate change. He deserves credit for plowing the ground for those issues, especially health care, but his rivals are arguably better messengers — with less baggage. Donald Trump Jr. already tweeted about how Bernie and his wife "honeymooned in the Soviet Union." Which indeed they did, as part of a sister cities program. Democrats are better off nominating a progressive messenger who doesn't fit the socialist stereotype.
There's a hunger to turn the page and leave the past behind. Rather than commit political suicide, Democrats would prefer not to re-fight 2016. Many in the party (I am told) believe that Bernie carries too much baggage, that it behooves Democrats to wipe the slate clean and find a fresh face which shouldn't be hard because right now they have an abundance. And their track record, these past 40 years, is that they win when they nominate fresh faces. Jimmy Carter came out of nowhere to win the election of 1976. Bill Clinton was at low single digits in late 1991 before he ultimately toppled an incumbent president in 1992. Barack Obama was considered an unlikely long shot a year and a half before he won in 2008. And that fresh-face sentiment is alive and well; according to a recent USA Today/Suffolk University poll, 59 percent of Democrats said they want  "someone entirely new."
An old white guy is out of sync with a party increasingly powered by minorities and women. Sorry if that sounds somewhat ageist, but the facts speak for themselves. People of color decisively spurned Bernie in 2016, and it strains credulity to believe he'll do any better with Kamala Harris, Julian Castro, and Cory Booker (or the various fresh-face white candidates) on the early primary ballots. And in this first presidential election of the #MeToo era, Bernie has to compete for women voters while fending off serious accusations of misogyny and sexual harassment in his '16 campaign. This week he apologized ("some women went through experiences that they should not have") while claiming he didn't know what was happening. Democratic primary voters may well decide that the easiest way to dump that baggage is to nominate a woman — Harris, Elizabeth Warren, Amy Klobuchar or Kirsten Gillibrand. Last time around, Bernie declared that Hillary was "not qualified" to be president." He wouldn't dare pull that stunt again.
Assuming Bernie falls short, the best outcome is that he and his fans will work hard for the greater good. The biggest difference between Bernie and Gene McCarthy is that Bernie has an invaluable donor network — and, rest assured, the 2020 campaign will be all hands on deck. Foreign actors are already poised to harness social media to exploit, conflate, and invent Democratic schisms. The party can ill afford to make their job easier.
Steve Rosenthal, a veteran Democratic and labor activist who does not support Bernie, said it well last night in a Facebook post: "If he's not the nominee, whoever is leading the Democratic ticket is going to need Bernie and his supporters on board 1,000 percent. Let's not start this race with a civil war…I for one am looking forward to 20 months of a smart, talented, experienced group of Democratic candidates debating the issues and providing America with an alternative to the disaster that is currently masquerading as a president. And then unifying to win in November."
Is that too much to ask?