'This looks all right': Philly singer may be The Voice's best hope
Judge Blake Shelton has said The Voice winners are not given the chance to succeed after the show. Cam Anthony may buck that trend.
Days after winning The Voice, Cam Anthony is still reeling.
"It's been a roller coaster ride of emotions. Definitely has been overwhelming," said the 19-year-old singer from North Philadelphia. "I'm not even going to lie. It's been crazy. I'm just letting it all sink in."
The rise to the top of the nationally televised singing competition may be overwhelming but, to some, not surprising. Anthony became a YouTube sensation at age 12 singing Lorde's "Royals." As a young teenager he appeared on the Ellen DeGeneres show, and performed for President Obama at the White House Easter Egg Roll.
At age 14, he was signed to the record label Aftermath Entertainment, for which he performed cover songs for a handful of kids-oriented YouTube channels but never recorded an album.
Anthony moved to Los Angeles as soon as he turned 18 to be closer to the heart of the music industry. That was in October 2019, just a few months before the COVID-19 pandemic shut everything down.
Rather than pause Anthony's dreams, the pandemic accelerated them.
"It just revealed this new appreciation for life, and also this want and need to make music the way I want to do it," he said in a Zoom interview. "I needed to separate from my label to do that. So I made that step to separate from my label and that same night I got an email from The Voice saying the blind auditions were open for casting calls. I was, like, 'Well, this looks like all right.'"
Once he was on The Voice, he became a favorite of judge Blake Shelton, who has championed Anthony as one of the brightest hopefuls of the show's 20 seasons. Winners of each season are given prize money and a contract with Universal Music Group, but few are able to leverage that win into an actual career. Blake has complained, as had former judge Adam Levine, that Universal does not develop talent from The Voice whom it is obligated to sign.
Sheldon believes Anthony gives hope to The Voice's ability to create a bona fide star. For Anthony, the feeling is mutual.
"One of my life's most fulfilling moments," said Anthony of performing on The Voice during the pandemic. "We all want to continue to work together. We were just trying to put on the best show for people, because we understood this was something that was needed. It was a time where nobody was able to perform."
Anthony's winning performance was the Fine Young Cannibals' "She Drives Me Crazy" (1989), a song forever marked by the unique vocal style of its original performer, Roland Gift.
Fortunately, Anthony could not be intimidated by Gift's delivery. He had never heard it before.
"I didn't know the song. It was my first time hearing it," he said. "Once I got accustomed to the vibe, I kind of got into the mind frame of Prince, because Prince also has this high falsetto voice, that he really can kill it with."
Anthony cut his teeth as a performer at church in North Philadelphia and at Warmdaddy's, a landmark R&B venue in South Philadelphia. It closed permanently last year during the pandemic, and the owners plan to reopen under the same name at a new location on North Broad Street. Anthony was known to appear on Mister Mann Frisby's Jam Session at Warmdaddy's.
"It was a very tight-knit community of loving, really cool people. A lot of amazing musicians came out of there, like Julian King who was also on The Voice [in 2016]," said Anthony. "I got to watch him do his thing and it was breathtaking. Like, that man is a phenomenal, phenomenal performer. Philadelphia has amazing, amazing artists. We just got to look for them, y'all."
Anthony does not have definite future plans yet. He wants to record something quickly just to give fans something, while building towards something bigger.
"I want to do a live version of The Wiz," he said, making a shout-out for his dream musical project, for which he does not yet have a producer. "Anybody listening, who can make that happen?"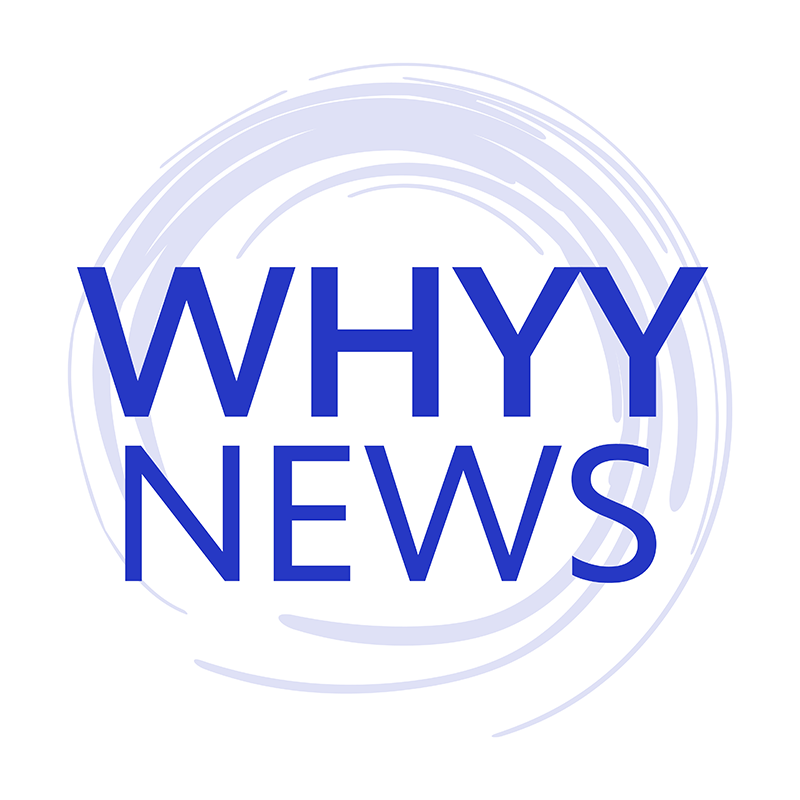 Get daily updates from WHYY News!
WHYY is your source for fact-based, in-depth journalism and information. As a nonprofit organization, we rely on financial support from readers like you. Please give today.