This Camden woman began losing her sight. Quilting gave her a new vision
In her first solo exhibit at a community art gallery in Camden, Renata Merrill shares the quilts that helped bring her "back to health."
Renata Merrill began quilting 10 years ago after doctors discovered a tumor in her left eye. She said she began to lose her sight and picked up the hobby as both a way to strengthen her eyes and cope with the changes she was experiencing.
On Sunday, her vibrant quilts were on display at her first-ever solo exhibit, "New Beginnings," at Camden FireWorks, a nonprofit art gallery and coworking space in the city with the mission of using art to bring about social change.
"In the process of going through surgery, I had to learn to do some things over. And quilting was the avenue to help me to get back to health," Merrill said. "That means I had to learn how to focus, learn how to cut, learn how to draw a line, sew in a line."
Merril thinks quilts are a way to tell "adventurous stories" without using any words. Her work is part of a long history, particularly among Black women in America, of using this art form to send messages that are more public or more personal.
In the exhibit, which runs through Feb. 19, Merrill said the quilts represent lessons she has learned about herself and the people in her life. For example, a quilt she titled "Patch's Kids" depicts the various emotions we learn to master as children. It's a collage of kids' faces expressing a range of feelings, incorporating rhinestones, coins, and various knick-knacks.
"I feel like kids have a voice and kids should be around bright, beautiful, livable things," she said. "And that represents that."
She said some of her quilting projects have taught her about patience and perseverance, simply in the act of completing them. As she became more experienced, she said her designs became more refined, and together they tell the story of how she overcame challenges, like the loss of her eyesight.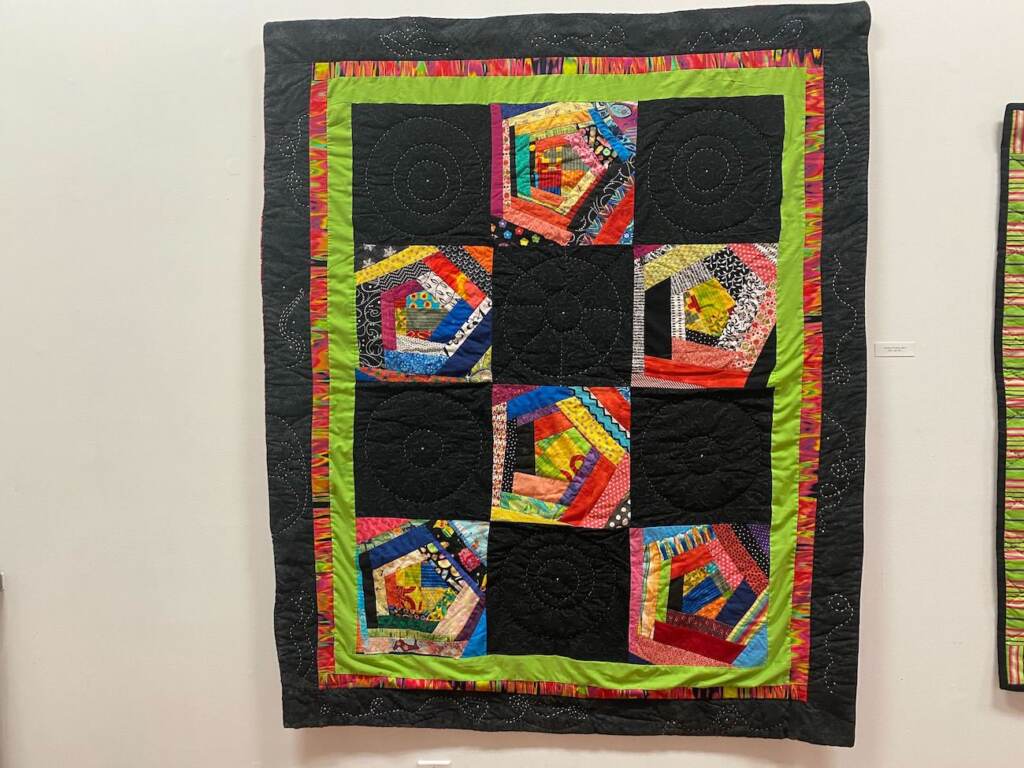 Her common motifs include depicting the beauty and uniqueness of style in Black women by using brightly colored fabric, complex geometric patterns, and African prints.
She said she doesn't sell her quilts. Instead, her goal is to put smiles on faces.
"I've made so many and I just give them away," she said. "We give them away to people who are in the hospital. We give them away to people in hospice care, people who are grieving."
Asiyah Kurtz, executive director at Camden FireWorks, said Merril's exhibit shows people in Camden an alternative form of expression. It is the only community art gallery in the city, and Kurtz said it can sometimes be difficult for local artists to enter their work into other spaces.
"I thought that this was a way to show a different form of art, so that people can appreciate [quilting] as a real and valid discipline," Kurtz said.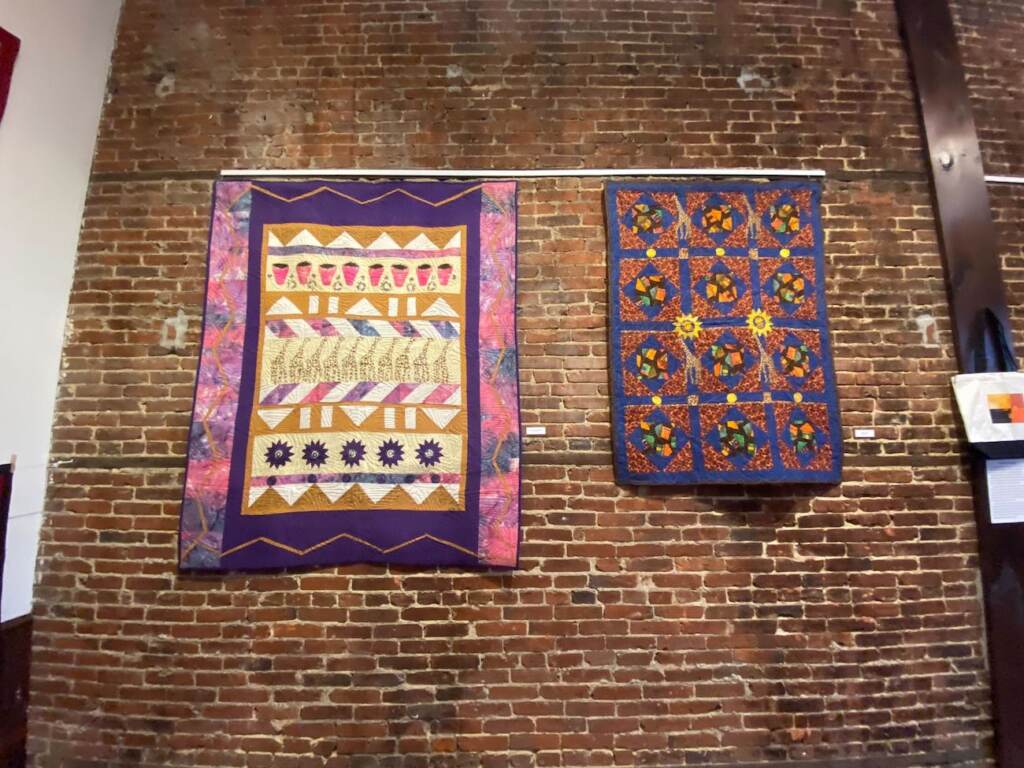 In a city often associated with crime and poverty, Kurtz said art helps the tens of thousands of Black and Latino residents of Camden reclaim the narrative of the city they love.
Camden FireWorks offers free workshops for area creatives, including a seminar on quilting this upcoming Saturday.
"I think what's so important about [Camden FireWorks] is that they give voice and space for artists," said Merrill, who was born, raised, and still lives in the city.
"This is a place … to come in and unite and be human beings, creating beautiful things, and sharing it, and having a story that comes with it."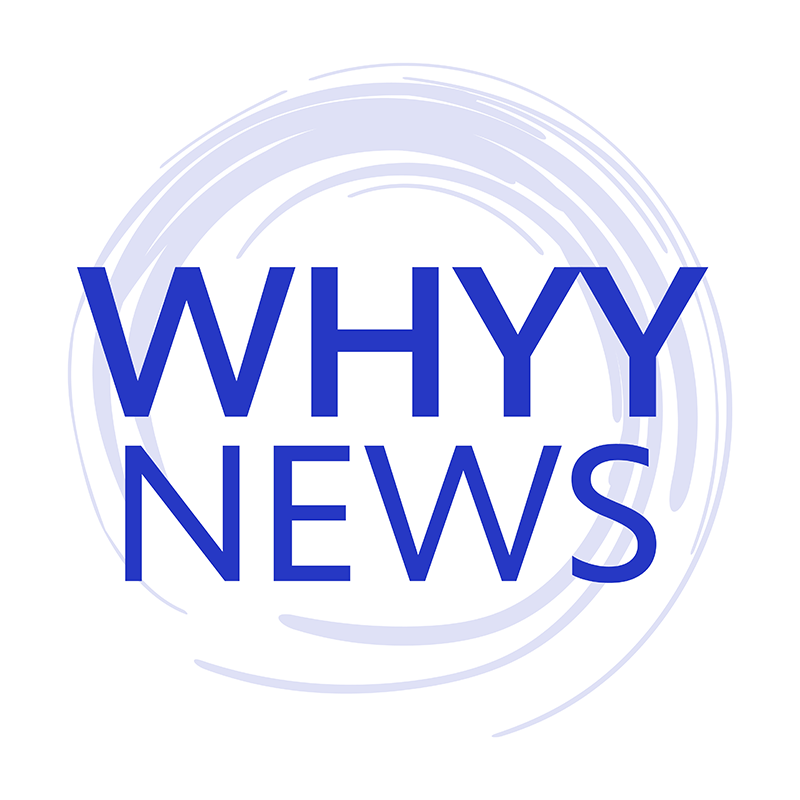 Get daily updates from WHYY News!
WHYY is your source for fact-based, in-depth journalism and information. As a nonprofit organization, we rely on financial support from readers like you. Please give today.