Philly Folk Fest, Santana and Earth Wind & Fire, Clay Fest in this week's 'Things to Do'
As the summer days wane, The Philadelphia Folk Festival celebrates 60 years. Plus Ardmore Rock & Ride and cultural festivals at Penn's Landing.
Listen
5:09
Music is the focus this weekend as a major festival returns to the 'burbs and guitar legend Carlos Santana, along with Earth, Wind & Fire, are in town. Now in its 60th year, The Philadelphia Folk Festival is back in-person for the first time since 2019, as well as streaming online. Other highlights include a kid-friendly arts event and two free cultural festivals. 
Delaware:
The Brooklyn by way of Tacoma, Washington duo of Molly Hamilton and Robert Earl Thomas bring their folksy alternative rock sound to the First State. Their sixth, and latest, album "The Jacket" has gotten stellar reviews since its March debut, a reflection of the duo's independent scene bonafides. The current single "Salt" is getting a positive response on social media.
What: Concert
Where: Arden Gild, 2126 The Hwy, Wilmington, Del.
When: Friday, Aug. 19, 6 p.m.
How much: $19.25
New Jersey
It's legends weekend at the Freedom Mortgage Pavilion as two stalwarts  of music join forces for a summer tour. Carlos Santana, who is now recovered after a scary onstage collapse is bringing his fiery guitar prowess to Camden in a band that includes his wife, acclaimed drummer Cindy Blackman. The band's latest release "Blessings and Miracles" came out in 2021. Earth Wind & Fire's legacy of classic music will likely never be duplicated with songs like "That's the Way of The World," "September" and "Shining Star" – nor will their influence on contemporary music. Their latest single, "You Want My Love" with Lucky Daye came out in 2021.
What: Concert
Where: Freedom Mortgage Pavilion, 1 Harbour Blvd. Camden, N.J.
When: Thursday, Aug. 18, 7 p.m.
How much: $39 and up
Festivals
One of the region's most popular and most enduring festivals makes its in-person return. The 60th Philadelphia Folk Festival brings over 100 acts to the Philly burbs. Among those are headliners Michael Franti and Spearhead and The War and Treaty, Arrested Development, one of the first hip-hop acts to ever play the festival (folksy hip-hop to be sure), festival perennial Bettye Lavette, Sarah King, The Great Groove Band, Mo Kenney, Chelsea Reed and the Fairweather Five and more. This year's fest will also be available to viewers via ticketed livestream.
What: Hybrid music festival
Where: Old Pool Farm, 1212 Barnbridge Rd., Upper Salford Township, Pa.
When: Thursday, Aug. 18 – Sunday, Aug. 21
How much: $10 and up, $65 for streaming only
Cultural festivals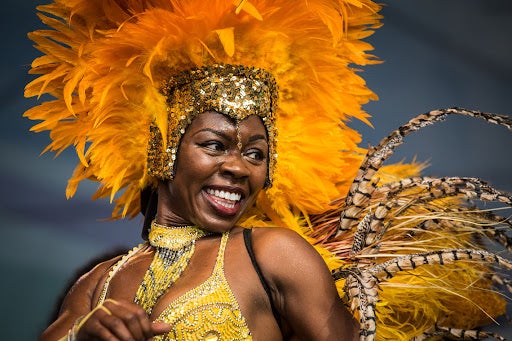 Penn's Landing hosts several cultural festivals through October and this weekend, Indian and Caribbean cultures are highlighted. Saturday's Festival of India celebrates Desi heritage and India's 75th Independence Day through music, dance, and vendors. Sunday's Caribbean Festival showcases the rich culture and diverse music of countries including Barbados, Bahamas, Cuba, Jamaica, Haiti, Trinidad, Turks and Caicos, the U.S. and British Virgin Islands, and more. Performers include soca artist Julius, saxophonist Kenny Sykes, and the Unity Vibrations band.
Outdoors
The annual Main Line Bike Race is incorporated into the Ardmore Rock and Ride, which combines the charity bike ride with an indoor and outdoor music festival. In 2022, the cycling course goes through both the Lancaster Ave. shopping retail district and Suburban Square. Performances take place at two outdoor stages – the Suburban Square courtyard at St. James Place and Schauffele Plaza. Artists scheduled to perform include Mo Lowda and the Humble, Cabinet, Hoots and Hellmouth, Arthur Thomas and the Funkitorium, and Boathouse Row. The ticketed afterparty show at Ardmore Music Hall is Scott Metzger +Andy Hess + Josh Dion. All proceeds from the bike race benefit Narberth Ambulance, which provides services to 150,000 people in five counties.
One of Philadelphia's greatest advantages is its array of public green spaces in and around the city. Freewalkers, a non-profit organization dedicated to promoting the advantages of walking, in partnership with Circuit Trails, is hosting a two-day, 22-mile walk for those interested in seeing and learning more about the region. On Saturday, the group will start at 30th Street Station and walk to Fort Washington along the Wissahickon Creek. On Sunday, the group will continue from Fort  Washington to Doylestown. Alternate options on Day One are a five-mile mini-walk to East Falls or Chestnut Hill West SEPTA stations. You can join the group for either or both days and should you choose both, there are hotels near Ft. Washington where you can stay overnight.
What: Nature walk
Where: Between Center City and Doylestown, with two different starting points
When: Saturday, Aug. 20, 10 a.m., Sunday, Aug. 21, 10:30 a.m.
How much: Free with registration
Arts and culture
The Clay Studio hosts its seventh annual Clay Fest, which allows people of all ages to get their hands dirty. The art workshop offers a chance to throw on the potter's wheel, make clay necklaces with artist Nitza Walesca, screen printing with Second State Press, and a group sculpting class with artist Roberto Lugo, who created the mural of Roots frontman Tariq "Black Thought" Trotter located on the side of The Clay Studio's new building. A photo booth, an ice cream social, and a DJ will be part of the fest as well.
What: Kid-friendly arts workshop
Where: Clay Studio, 1425 N. American St. 
When: Saturday, Aug. 20, noon – 4 p.m.
How much: Free
From Broadway to Broad Street:  the Tony-winning musical "Dear Evan Hansen" comes to Philadelphia for an almost two-week run. In the play, Hansen is a socially awkward teenager who finds himself in the midst of a family tragedy due to an unexpected series of events. As he continues to lie to remain close to the family, Hansen finds himself growing more conflicted when they rely on him more and more to assuage their grief. Actor Ben Platt won a Tony for Best Actor during the "Dear Evan Hansen" Broadway run, but a subsequent movie version he also starred in was a critical and commercial disappointment.
The Oscar and Tony-winning play that proved to be a cultural tour de force for singer/actresses Jennifer Holiday and Jennifer Hudson, is having its latest Philadelphia run in a West Philadelphia park. Founded in 2013, Theater in the X is committed to making theater more accessible to all by mounting productions in the neighborhood. "Dreamgirls" won a Tony for Jennifer Holiday in her role as Effie in the original Broadway production; Jennifer Hudson won an Oscar for the same role in the 2006 movie adaptation with Beyoncé, Jamie Foxx, and Eddie Murphy.
What: Musical
Where: Malcolm X Park, 5100 Pine St. 
When: Thursday, Aug. 18, Friday, Aug. 19, 7 p.m., Saturday, Aug. 20, Sunday, Aug. 21, 5 p.m.
How much: Free
Scribe Video, a resource for media training, hosts a summer-long series called Street Movies around several Philly and South Jersey neighborhoods. In partnership with community organizations, they screen independent movies with musical performances. This weekend, the series is in Hawthorne Park with Samantha Rise, and at the Lawnside Historical Society with 2 Nitas and Nae. The series continues through Saturday, Aug. 27.
What: Movie screenings with musical performance
Where: Various venues
When: Friday, Aug. 19, Saturday, Aug. 20, 7:30 p.m.
How much: Free
Even if you're down the shore, you can still catch a hit Broadway show this weekend. "Let it Be," the musical that celebrates the music of the Fab Four is at the Hard Rock Hotel & Casino through the end of the month. The revue covers the band from their 1962 appearance at the Cavern Club through their 1970 breakup. As you might expect, most of the Beatles' biggest hits are covered in the production.
What: Musical
Where: Hard Rock Hotel and Casino, 1000 Boardwalk, Atlantic City, N.J.
When: Friday, Aug. 19 – Sunday, Aug. 28
How much: $29 and up
Music
Anthony David and Algebra Blessett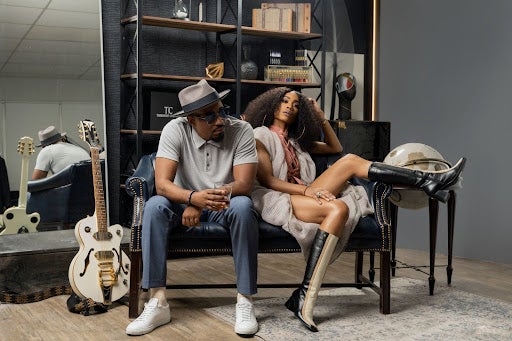 Indie R&B stalwarts Anthony David and Algebra Blessett have collaborated before — on the 2011 ballad, "4Evermore" but not in the last decade or so. This year, they combined their talents for a remake of the 1988 hit "Heaven" by Bebe and Cece Winans. Both are Atlanta-based singer/songwriters with fervent fanbases who say they enjoy working and performing together. David's latest, "The Powerful Now" came out in 2016, Blesset's last release was 2013's "Recovery."
"American Idol" winner Fantasia has achieved a lot since being declared the show's winner in 2004. She's won a Grammy Award, released seven studio albums, played herself in a Lifetime biopic, starred on Broadway as Celie in "The Color Purple," had two more children, and got married. But she's best known as one of the most gifted soul singers of this generation. Her last release was 2019's "Sketchbook." Once the frontman of Minneapolis band Mint Condition, Stokley Williams has now released two solo projects which have further established him in the R&B crooner pantheon. His latest project is 2021's "Sankofa."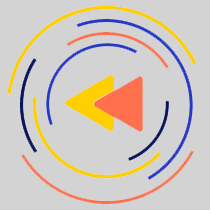 Saturdays just got more interesting.
WHYY is your source for fact-based, in-depth journalism and information. As a nonprofit organization, we rely on financial support from readers like you. Please give today.