St. Patrick's Day Parade, Patti LaBelle, Oscars Night Party, World Cafe Live Beer Fest in this week's 'Things To Do'
March 9-12: "The Simon and Garfunkel Show" in Del., World Cafe Live Beer Fest in Philly, and Patti Labelle in South Jersey are among weekend event highlights.
Listen
5:30
The Delaware Valley celebrates two big events this week — the annual St. Patrick's Day parade and the Oscars party and screening, both happening on Sunday. Though the parade has 250 years of continuity compared to just ten for the Oscar party, both have found their space in the city's cultural landscape. Musicians in town this weekend include Patti Labelle at Caesars in Atlantic City and Americana sister act Larkin Poe at Brooklyn Bowl Philadelphia.
Special Events | Arts & Culture | Food & Drink | Music | Delaware | New Jersey
---
Special Events
St. Patrick's Day Parade
Where: Parade route begins on JFK Boulevard, from 16th to 20th streets, parade heads down Market Street to Penn's Landing
When: Sunday, March 12, noon – 3 p.m.
How much: Free
It's time for the wearing of the green. The city's first St. Patrick's Day parade was in 1771 and has continued the last 250 years, with few interruptions. This year's theme is "Let There Be Peace," something we can all get behind. You don't have to be Irish to participate on Sunday, just paint a shamrock on your face, grab a Guinness, and you'll fit in just fine. Erin go Bragh!
Greater Philadelphia Pet Expo
Where: Greater Philadelphia Expo Center
When: Friday, March 10, 4 p.m. – 9 p.m., Saturday, March 11, 10 a.m. – 7 p.m., Sunday, March 12, 10 a.m. – 5 p.m.
Pets are our companions, best friends, and confidants. You can repay your furry, scaly, or feathered buddies this weekend by participating in the Greater Philadelphia Pet Expo. The event includes onsite vaccinations and microchipping, and incorporates the International Cat Association Cat Show as well as the Rainforest Reptile Show. Pets from pigs to alpacas will be on site for photos and demos, along with the Dynamo Discs Dogs and the Neverland K-9 dog training group. If you'd like for your pet to receive an official blessing, Rev. Amy of Shanti Shanty will provide it along with a certificate of blessing and a pic of you and your pet.
10th Annual Oscars Party and Screening
Where: Philadelphia Film Center, 1412 Chestnut St. 
When: Sunday, March 12, 6:30 p.m. VIP, 7:30 p.m. general admission
How much: $75 – $200 
The Philadelphia Film Society hosts its 10th Annual Oscars Party and Screening this weekend. VIP tickets come with a pre-show cocktail reception and a champagne toast and general admission tickets, well, they don't. (But you do get complimentary hors d'oeuvres and drinks.) A portion of all ticket proceeds goes to PFS's film programs throughout the year, including the Philadelphia Film Festival.
Free Library Author Events: Debra Lee and Tamala Edwards In Conversation
Where: Free Library of Philadelphia Parkway Central, 1901 Vine St. 
When: Thursday, March 9, 7:30 p.m.
How much: $16.50
Former Black Entertainment Television CEO Debra Lee earned her spot in history as one of the only Black women to lead a major media company. She was at the helm of BET for 13 years, leading it to some of its best ratings ever. Her new memoir, "I Am Debra Lee," details the challenges and the highlights of her time at the network, as well as the devastating loss of her 31-year-old son in 2020. Lee's in Philadelphia for a Free Library author event in conversation with 6ABC anchor Tamala Edwards. The book will be available for sale onsite.
NLM at Night: It is Better To Speak: A Women's History StorySlam
The National Liberty Museum presents its Night Event for Women's History Month — "It's Better to Speak: A Woman's History Story Slam." Acclaimed storytellers  Jamie J. Brunson, Art Chandrasekaran, and Sara Ray will share their experiences as women ranging from poignant to humorous. Audience members are invited to do the same in an open mic format.
---
Arts & Culture
Culturefest!
In honor of Women's History Month, female artists and creatives are celebrated at the latest Culturefest! The 2023 schedule of events includes performances by the Sattriya Dance Company, Vervet Dance, the Women's Sekere Ensemble, plus the premiere of a new choral piece by the Marian Anderson Museum and Sister Cities Girlchoir. If music and dancing aren't your thing, don't worry, the University Arts League will be onsite to demonstrate pottery wheel throwing.
Concert Poster Show and Book Talk by Jeremy Everett
Where: Arch Enemy Arts, 109 Arch St. 
When: Saturday, March 11, 1 p.m. – 5 p.m.
How much: Free
For the last two decades artist Jeffery Everett has been "posterizing" some of your favorite artists by creating their promotional artwork. His new book "Let it Bleed" includes many of the 350+ posters he's created. At his Concert Poster Show and Book Talk, he'll discuss what it's like to collaborate with comedians and musicians including Childish Gambino, Lou Reed, The Foo Fighters, Nick Offerman, Wilco, and Ilana Glazer.
Suites from 'Carmen' and 'The Firebird'
Where: Verizon Hall at the Kimmel Center, 300 S. Broad St. 
When: Friday, March 10 and Saturday, March 11 at 8 p.m., Sunday, March 12 at 2 p.m.
How much: $22 and up 
We're fortunate to live in a city and region that boasts a stellar orchestra, something the city has been able to say since the days of Eugene Ormandy. This weekend for their Suites From Carmen and The Firebird, the Philadelphia Orchestra is again collaborating with Brian Sanders' JUNK troupe for a creative mashup of "Carmen," then playing "The Firebird" and Boulanger's "Of A Sad Evening." Kensho Watanabe conducts.
Philly Pop-Up Art Exhibit and Poetry Day Party
Arts, poetry, and adult beverages — sign us up! Palette & Poetry returns for a second Philly Pop-Up Art Exhibit and Poetry Day Party that puts local artists at the forefront to connect them to the community. Live performances from poets and musicians are part of the experience and all the artwork is for sale.
---
Food & Drink
19th Annual World Cafe Live Beer Fest
Where: World Cafe Live, 3025 Walnut St. 
When: Saturday, March 11 at 1 p.m.
How much: $60, $20 designated driver tickets are available at the box office day of only
More than 30 local, national, and international craft breweries are scheduled to participate in the 19th Annual World Cafe Live Beer Fest. Attendees can enjoy ciders, seltzers, canned cocktails, and locally-produced vodka as well on three levels. VIP ticket holders get early admission, access to VIP-only beers, and a commemorative tee. Olawafemi provides the beats, and World Cafe Live Executive Chef Rob Cottman selected the small plate options also included in the ticket.
---
Music
Keshi
Houston-born Keshi is not a K-pop artist — in fact, they're fans of his. The Vietnamese-American artist's moody music propelled him from SoundCloud to a deal with Island Records in 2019. The singer/songwriter and guitarist developed a huge social media following thanks to his boost from K-pop stars like BTS and Itzy, eventually generating over a billion streams. After several EP's, Keshi's first full-length album "GABRIEL" was released in March 2022 and he's in town Sunday to support it.
Larkin Poe
Georgia-born, Tennessee-based sibling duo Larkin Poe has been called "the little sisters to the Allman Brothers." That's high praise, but they've deserved it, scratching out their own place in American roots music alongside idols like Bonnie Raitt. In 2020, their fifth release "Venom & Faith" was nominated for a Best Contemporary Blues Album Grammy. They're heading to Brooklyn Bowl on Friday in support of their latest, 2022's "Blood Harmony."
ExtrABBAganza!
Where: American Swedish Historical Museum, 1900 Pattison Ave.  
When: Saturday, March 11, 7 p.m. – 10 p.m.
How much: $35
There are three things that are certain in life — death, taxes, and ABBA. What better place to celebrate the Swedish superstars than the American Swedish Historical Museum? Get your bell bottoms and crocheted halters together for ExtrABBAganza!, the ABBA dance party on Saturday night. And make the outfit cute, there will be a costume and dance contest. Drag queens Miss Troy, Amerie Jameson, Scarlett Masters, and Elieen O'Brennan will perform. Swedish kebab pizza and meatballs (with a vegan option) are included with your ticket.
---
Delaware
The Simon and Garfunkel Story
Now on a national tour, "The Simon and Garfunkel Story" makes a stop in Wilmington. Billed as an "immersive theater experience," the multimedia musical follows Paul Simon and Art Garfunkel through their early years as a folk duo, their string of classic hits, their acrimonious split in 1970, before concluding with their 1981 reunion concert in Central Park attended by a half million people.
---
New Jersey
Patti Labelle
If there's a woman who needs no introduction, it's Patti Labelle. The Philadelphia native has amassed a stellar career for the past six decades. She got her start in the groundbreaking group Labelle before moving on to a solo career, she appeared in TV and film roles, and has her own cookbook and food line. And it appears even at 78, she's not even considering stepping down from her place as America's reigning soul diva. She'll be at Caesars this Saturday night. You should go.
The Cherry Hill Record Riot
Vinyl has moved from outdated relic to coveted collectible, with some items going for thousands of dollars. For example, a rare copy of Prince's canceled 1987 release "The Black Album" has sold for over $42,000. A copy of Olivia Newton-John's "Xanadu" single with only 31 copies pressed on translucent vinyl is worth a mere $8900, if you can find one. Maybe one of those rarities will show up at Cherry Hill Record Riot!  It's worth the relatively inexpensive price of admission to find out or just to discover some obscure but amazing vinyl.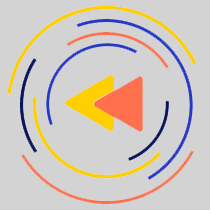 Saturdays just got more interesting.
WHYY is your source for fact-based, in-depth journalism and information. As a nonprofit organization, we rely on financial support from readers like you. Please give today.