Lunar New Year celebrations, Longwood's Winter Wonder, Philly Tattoo Fest in this week's 'Things To Do'
Jan. 19 - Jan. 22: Lunar New Year in Philly, tribute bands galore, and the Delaware Symphony Orchestra are among weekend event highlights.
Listen
5:39
Lunar New Year is celebrated in Chinatown with two parades — one on Saturday night for New Year's Eve and one Sunday morning for New Year's Day. Philadelphians seeking ink can head to the Philly Tattoo Festival; and those in search of new threads can find them at the Philly Vintage Flea in Oaks. In music this week, a variety of tribute bands play in Philly and South Jersey. Never let it be said that Philly doesn't love its classic rock and soul music.
Arts & Culture | Outdoors | Kids | Wellness | Festivals | Music | Delaware | New Jersey
Arts & Culture 
Lunar New Year parades
Lunar New Year starts on Sunday with celebrations continuing through the Lantern Festival on Feb. 5. The parades include traditional firecrackers, drumming, and lion dancers to signify luck and prosperity in the New Year. Though it's been referred to as Chinese New Year in the past, the celebrations incorporate Chinese, Vietnamese, and Korean cultures. 2023 is the year of the rabbit, which means good fortune if you were born in 2011, 1999, 1987, 1975, 1963 or 1951.
CultureFest! Lunar New Year at the Penn Museum
Penn Museum hosts its annual CultureFest! celebration of the Lunar New Year with its renowned Chinese dance troupe, the Penn Lions, providing the grand finale performance. There are other performances scheduled throughout the day along with make-and-take activities, storytelling, and a marketplace.
The Micheaux Mission Podcast and Film Screening 
In 2016, Len Webb and Vincent Williams conceived an ambitious plan to watch and review every Black movie ever released and inspired by independent film director Oscar Micheaux, who made more than 40 silent and "talkie" films dating back to 1919. Needless to say, they've watched hundreds of films since for their Micheaux Mission podcast. The local guys will screen the 2020 film "The Outside Story" starring Brian Tyree Henry and Sonequa Martin-Green, and host a live podcast.  
Black Lodge Screenings
Described as a "cinematic opera creation," composer David T. Little's genre-defying musical film "Black Lodge" will screen simultaneously in five suburban theaters. Opera Philadelphia and Beth Morrison Projects collaborated to organize screenings for the movie that debuted at the Festival O22. In "Black Lodge," a man living in an alternate world is haunted by the woman who represents his biggest loss. The 2021 short "We Need to Talk," starring soprano Ariadne Greif and directed by Maureen Towey, will also be shown.
Outdoors 
The Great Gatsby Gala 
If the Roaring Twenties is an era you can appreciate, then get your best flapper outfit or herringbone three-piece suit together for a night out that hopes to duplicate it. The Great Gatsby Gala on the Moshulu promises three separate entertainment areas with a live jazz band, two DJs, and a two-hour open bar with the purchase of a VIP ticket.
Winter Wonder 
Longwood Gardens is glorious through all four seasons — but it has a special charm this time of year. Take a stroll through the blooming orchids of Winter Wonder. The warm, intimate experience of the conservatory is enhanced by classic and jazz music, several in-person and online classes, and the chance to meet Longwood staffers and learn about their work on 'Science Saturdays.'
Kids 
Ice Princess Weekend 
It's hard raising a royal princess, and most Queens and Kings, i.e. moms and dads, could use the support of a royal court. Franklin Square is hosting Ice Princess Weekend to connect Disney princesses like Ella and Anna from "Frozen," Tiana from "The Princess and the Frog," and Isabella from "Encanto," to their kid counterparts. We don't talk about Bruno, but we do enjoy a free event with a lighted truck provided by PECO to enhance your IG pics and ice sculptures for just the right amount of "chill."
Wellness 
Spiritual Wellness Event 
As we ease fully into a new year, wellness practices continue to be important. Vault + Vine is hosting a Spiritual Wellness Event geared to connecting people who provide wellness services to the public that increasingly needs them. Services provided on a pay-as-you-go basis include chair massage, vegan food, holistic juices, and astrology, as well as, tarot card readings.
Festivals 
Philadelphia Tattoo Festival 
It's playoff time and the Eagles are looking like money. In case they make it back to the Super Bowl, and win, you're going to need a design for the new tattoo. At the 25th annual Philadelphia Tattoo Arts Festival, you can work on that and more as tattoo artists descend on the convention center. Some will only accept appointments in advance. Others are OK with walkup appointments, but you'll have to check with them directly.  If it comes out well, you can even enter your new ink in the daily tattoo contest.
The Philly Vintage Flea 
Inflation and the unsustainability of fast fashion have made thrifting more appealing to everyone. Think of the Philly Vintage Flea as a giant thrift shop where you can find great deals on second-hand clothing. If you're willing to spring for a little extra to ensure you get the best picks, early bird admission gives you a one-hour jump on the competition.
Music 
Lotus 
Jam band meets EDM is perhaps the best way to describe Lotus, who've been playing their own unique blend of the genres for two decades. The five-member group was founded by friends at Goshen College in Indiana in 1998 before hitting the road and developing a fandom along the way. Lotus is also responsible for the jam band fest, Summerdance, that happened in Ohio over Labor Day weekend last year. Lotus kicks off its national tour in Philadelphia Saturday night.
Splintered Sunlight 
The Grateful Dead had such a cult following that even its tribute band has its own diehard followers. Splintered Sunlight has been doing Dead covers for 25+ years and is already booked and busy through the spring. Their latest stop is Brooklyn Bowl Philly, where if you are so inclined you can get in a few rounds of bowling before heading to the show.
Kashmir: A Tribute to Led Zeppelin 
There must be something in the air in Philadelphia, as the city will host three tribute bands this weekend, including ones dedicated to the Grateful Dead and Bob Seger. Another one, Kashmir, performs at the Keswick Friday night. Vocalist Jean Violet created the band in 2000 in an attempt to channel the energy and musicianship of Led Zeppelin's stage shows. The '70s hard-rock band known best for their classic song "Stairway to Heaven," among others, paved the way for massive stadium tours and rock band chart dominance that stretched the next two decades.
Delaware 
Delaware Symphony Orchestra: Classics III 
The Delaware Symphony Orchestra conducted by David Amado presents its Classics Series III performance with a focus on Mozart and Rachmaninoff. Mozart's Horn Concerto No. 2 was written in 1784 -1787, one of only three horn concertos completed in his lifetime. Amado describes Rachmaninoff's Symphony No. 2 as "gloriously sprawling, ripe, and romantic." New York Philharmonic hornist Leelanee Sterrett joins the DSO for this performance.
New Jersey
Hollywood Nights: The Bob Seger Experience 
Make some night moves with Hollywood Nights, the Bob Seger tribute band. The band performs at the Lavoy Theater with their impassioned rendering of Seger's biggest hits, including "Old Time Rock and Roll," "Like a Rock," "Against the Wind," and of course, "Hollywood Nights." Seger, now 77, was touring up until 2019, but may have done his last run, after back problems and the death of his long-time saxophone player. So Hollywood Nights may be the only way left to see your favorite Seger songs performed live.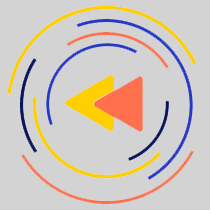 Saturdays just got more interesting.
WHYY is your source for fact-based, in-depth journalism and information. As a nonprofit organization, we rely on financial support from readers like you. Please give today.