Pride Month, Roots Picnic, Joan Osborne, Ed Sheeran, Philly Beer Week, 'Beetlejuice' in this week's 'Things To Do'
May 24 - 28: Roots Picnic in Pa., "Stop Kiss" in N.J., and Carly Pearce in Delaware are among the weekend's highlights.
Listen
5:29
Pride and music come together this weekend as the city celebrates the LGBTQ+ community with Pride 365's march and festival. The Roots return to town with their annual Roots Picnic, which takes over the Mann Center for two days with some of R&B and hip hop's top artists. Joan Osborne and Ed Sheeran are in town, both under the stars — but Sheeran will be the tougher ticket, though resellers have some available. The Rittenhouse Square Fine Arts Show and the Fete at Elfreth's Alley have been going on for 96 and 89 years, respectively — once again proving history always has a home in our fair city.
Special Events | Arts & Culture | Food & Drink | Kids | Outdoors | Music | New Jersey | Delaware
---
Special Events
Pride roundup
Where: Various venues
When: Through the month of June
How much: Some events free, some ticketed
It's time to show your pride. Philly's Pride Month, one of the biggest in the country, kicks off Thursday with a wide variety of events, despite controversy in recent years. They include Sunday's Philly Pride 365 March and Festival with the 2023 theme "Love, Light, and Liberation." Other events include Afternoon Drag Tea at the Sofitel with Brittany Lynn. Also, the Philadelphia Orchestra hosts a free Pride concert Saturday, and Turntable Yoga hosts a Pride of Prince yoga class with all Prince music. You can find other events throughout the month here. 
Philly Vintage Flea
Statistics show that "fast fashion" is an unsustainable product that ultimately adds to the world's trash. Philly Vintage Flea eliminates that problem by "recycling" old clothing and reselling it. Fans of thrifting should be able to acquire some good finds and maybe convert someone a friend to clothing that's not so easily disposable.
Fan Expo
Michael J. Fox heads up a star-studded list of celebrities attending Fan Expo, a three-day event for fans of sci-fi, anime, cosplay, and gaming. Director Sam Raimi ("Spider-Man"), and actors Giancarlo Esposito ("The Mandalorian," "Breaking Bad"), Henry Winkler ("Arrested Development"), Sean Astin ("Goonies," "Lord of the Rings") Hayden Christensen ("Star Wars"), Joseph Quinn ("Stranger Things"), Steven Arnell ("Arrow"), and Peter Weller ("Robocop") are all scheduled to appear. Fox will reunite with his "Back to the Future" co-stars Tom Wilson and Christopher Lloyd for a panel discussion and plenty of  (paid) autograph and photo experiences.
---
Arts & Culture
Omo Kulu Mele
The stated motto for the African dance company Omo Kulu Mele is "You never stop learning." Aside from performing, the company has taught African dance and drumming to children 5 to 18 since 1969. The performance concludes its 2022-23 school season and is a preview of its annual Odunde Festival appearance. As part of the show, expect to see a warrior dance and one that honors female energy.
American Fast
A basketball player on the verge of the biggest tournament of her life has to choose between religion and the sport she loves — that's the key conflict in the play "American Fast," written by Canadian-born playwright Kareem Fahmy. Khady wants to be a WNBA star and knows a good showing at the tournament can help… but it happens during Ramadan. So, she tells her mother she'll play while fasting, but when her mother shares that with the world on social media, backlash ensues.
Beetlejuice
Where: Academy of Music, 240 S. Broad St. 
When: Through Sunday, June 11
How much: $25 and up
"Beetlejuice," Tim Burton's classic camp movie turned Broadway musical, is playing at the Academy of Music through next weekend. Like the movie, it follows the story of a deceased couple, the Maitlands, and a demon who tries his best to help them scare the new occupants of their former home into leaving. All Beetlejuice needs is for the daughter, now living in the house, to say his name three times to free him from an invisibility curse. What could go wrong?
Rittenhouse Square Fine Arts Show
Where: Rittenhouse Square, 210 W. Rittenhouse Square
When: Friday, June 2 – Sunday, June 4. Friday and Saturday, 11 a.m. – 6 p.m., Sunday 11 a.m. – 5 p.m.
How much: Free
Philadelphia has one of the world's most robust public art scenes through the Mural Arts Program. But for the last 96 (!) years, it has also been a place where artists could display their work in an outdoor art gallery. The Rittenhouse Square Art Show was a thing when horses and buggies still rolled down cobblestoned city streets, and computers and digital art weren't even a distant thought. That kind of consistency is what brings 145 artists whose multidisciplinary art ranges from paintings to sculpture to the same city park all these years later.
Elfreth's Alley Fete Day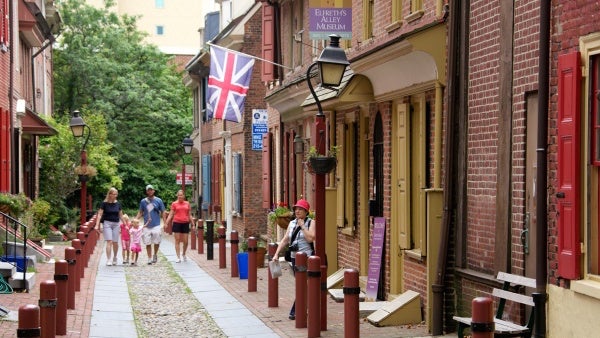 Elfreth's Alley believes in tradition as well. The street of colonial-era homes is among the nation's oldest that has been continuously occupied. They've been doing their annual Fete Day event for a mere 89 years. The street remains privately owned except for 124 and 126, which are now the Elfreth's Alley Museum. On Fete Day, gracious residents open their doors to the public to showcase their historic homes. Billy Penn covered what it's actually like to live in one, but you can see for yourself on Saturday.
Philly Green Reels: Environmental Film Festival
Students curate the films in the Philly Green Reels: Environmental Film Fest, which takes place on Sunday. It's a full day of events that includes panel discussions and the chance to network with like-minded individuals concerned with climate change. The shorts and documentary films, all connected to Philadelphia, focus on environmental justice issues, climate change, and sustainability.
Scandinavian Celebration Day
Where: American Swedish Historical Museum, 1900 Pattison Ave. 
When: Sunday, June 4, noon – 4 p.m.
How much: Free with registration
Scandinavia and its culture will be celebrated at the American Swedish Historical Museum's Scandinavian Celebration Day. You don't have to be from Norway, Denmark, Sweden, or one of their neighboring countries — but if you are — you can learn more about them, including why there are conflicting reports about which countries Scandinavia actually encompasses. The event includes live music, museum tours, and meet and greets with honorary consuls Lauren Swartz (Sweden), Susan Satkowski (Norway), and Joseph Kuffler (Denmark).
---
Food & Drink
Philly Beer Week
Where: Various venues
When: Friday, June 2 – Sunday, June 11
How much: Various prices
There are few people in this city who need any excuse to drink more beer. But to do so with a few friends, adding special events and discounts along the way makes it even more fun! That's the premise of Philly Beer Week, which includes special events like a murder mystery dinner, a "yappy" hour, a cornhole tournament, a queer dance tournament, an evening of live Irish music, and several themed Quizzo nights.
Old City Eats
Where: Various venues
When: Kickoff block party on 2nd St., bet. Market and Chestnut on Thursday, June 1, continues Thursday nights through Aug. 31
How much: Various prices
Like all the discount dining promotions, Old City Eats hopes to entice you to one of its bars and restaurants. They're kicking off their Thursday night promotion with a block party on 2nd Street that includes live jazz and salsa music, dance lessons, and food and drink for purchase from participating restaurants. Old City Eats continues through the summer with 20 eateries on board offering discounted small plates, beers, and cocktails. And for the first time this year, neighborhood venues will offer discounts, including the Arden Theatre and the Christ Church Neighborhood House.
---
Kids
Children's Mental Health Awareness Day
Now in its 17th year, Magellan Health Services, Montgomery County, and the Elmwood Park Zoo, combine to provide a Mental Health Awareness Day for children and their families. The free event includes tours of the zoo, access to resources, mental health providers, and organizations.
---
Outdoors
Garden Parties
Where: Various locations in Society Hill and Mt. Airy
When: Society Hill: Saturday, June 3, Sunday, June 4, 1 p.m. – 4 p.m. Mt. Airy: Sunday, June 4, 11 a.m. – 4 p.m.
How much: Society Hill – $35 in advance, $40 in person, Mt. Airy – $35, if you combine with Friday's Flower Power gala, it's $80.
If you're a gardener, you understand the fascination with other people's landscaping. How did they get their azaleas to bloom so beautifully? Or who shaped those hedges so precisely? You can get answers to those questions at this weekend's garden tours in Society Hill and Mt. Airy, offering some of the most impressive urban gardens in the city. These unrelated tours are put on by civic organizations in each area and as you might expect, are fundraisers. Both are self-guided walking tours, so bring your curiosity, and your comfortable shoes.
---
Music
 Roots Picnic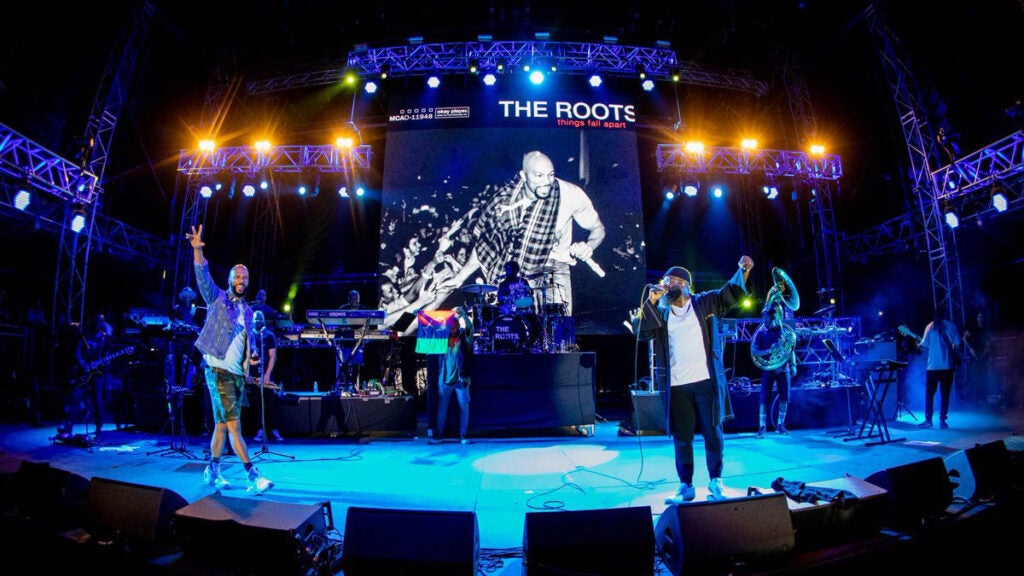 The Roots, The Roots, The Roots are on fire! Okay, we adapted the party chant some, but the band's evolution from street busking to the highest levels of entertainment is not lost on us. By bringing The Roots Picnic here, the band's giving back to a city that helped support their rise. Some of R&B and hip-hop's most prominent artists, including Usher, Ms. Lauryn Hill, Lil Uzi Vert, Black Thought, a reunited State Property, Lucky Daye, Ari Lennox, and more, are on the bill, along with live podcasts from urban thought leaders like DJ Akademiks, Charlemagne tha God, Questlove, and Angela Yee. Despite the ire of several LGBTQ+ groups, Dave Chappelle officially kicks off the fest with an almost sold-out Friday show at Wells Fargo Center, with The Roots backing him up.
Ed Sheeran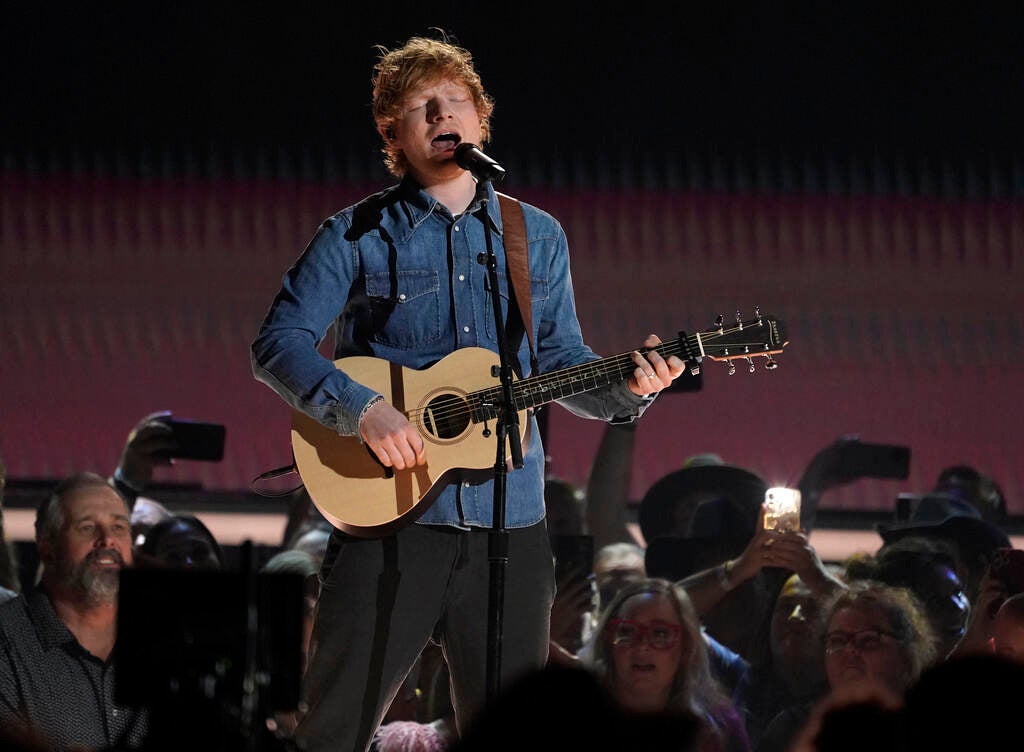 While on his Subtract tour, Ed Sheeran is doing something unusual for an artist of his magnitude. At several stops, he's also playing smaller theater dates. In Philly, he's at the Met Philadelphia and the Wells Fargo Center. Maybe he missed being closer to the people, but both shows are near-sellouts, with tickets only available via resellers. So proceed with caution as ticket prices are surprisingly reasonable, compared to Taylor Swift and Beyoncé, at least.
Joan Osborne
Joan Osborne, the singer/songwriter best known for her hit 1995 song "One of Us," has continued making the kind of soulful, searing music she's always done best (though amazingly, she didn't write the song.). Now 60, she's released 12 studio albums in her genre-spanning career. Her latest, "Radio Waves," was released in 2022. She plays at Concerts Under the Stars in King of Prussia on Sunday.
Lyfe Jennings
Where: City Winery, 990 Filbert St. 
When: Friday, June 2, 7:30 p.m.
How much: $50 and up
Lyfe Jennings has been through some things. He went to jail, released his acclaimed debut, "258-162," and then went back to jail a few years later after a domestic dispute. Despite "retiring" via Twitter, the Ohio-born singer/songwriter has continued touring as an indie artist, using his impassioned performances to remain relevant to classic R&B audiences. His latest album, "777," came out in 2019. He'll be at City Winery on Friday night.
Rock to the Future
Where: One Art Community Center, 1431 N. 52nd St. 
When: Sunday, June 4, 3:30 p.m. – 6:30 p.m.
How much: Free with registration
The community-based organization, Rock to the Future, uses music as an avenue to shape students' futures in underserved neighborhoods. With free musical instruction at its core, it also works to provide conflict resolution, reduce trauma, and provide job and life training. The organization's year-end showcase is the culmination of the student's year of evolution and development and is free and open to the public. Come early for a pre-show social mixer.
---
New Jersey
Stop Kiss
Where: South Camden Theater Company, 400 Jasper St. 
When: Friday, June 2 – Saturday, June 17, Fridays and Saturdays, 8 p.m., Sundays 2 p.m.
In the play "Stop Kiss," two women meet and bond in New York City in 1999. But after a public expression of affection is met with violence, Callie and Sarah must figure out how to heal and love. Written by Korean-American television writer and playwright Diana Son, "Stop Kiss" eschews a linear timeline to provide insight into the ongoing struggle for queer equality.
---
Delaware
Carly Pearce
Singer/songwriter Carly Pearce came straight outta Kentucky all the way to a historic Grammy win. In 2022, she and Ashley McBryde became the first all-female duo to win the Best Country Duo/Group Performance award. Pearce is coming to Delaware in support of her new album, "29: Written in Stone," a reworking of her third studio album.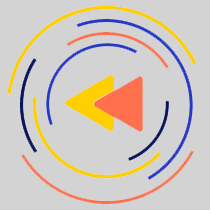 Saturdays just got more interesting.
WHYY is your source for fact-based, in-depth journalism and information. As a nonprofit organization, we rely on financial support from readers like you. Please give today.