Penn Relays, Arbor Day, Bowie's 'Stardust,' and festival fun in this week's 'Things to Do'
This weekend's event schedule includes the return of the Penn Relays to Franklin Field, a tribute to David Bowie, and a trifecta of festivals in West Philly.
Listen
5:22
In 1969, politician, writer and poet Aimé Césaire penned an updated version of Shakespeare's play "The Tempest" to explore the themes of slavery, forgiveness and freedom from the perspective of the post-colonial Caribbean. In his version, more weight is given to the ideas of how slavery impacted Blacks around the African diaspora who lived under its brutal oppression. Césaire was part of the Négritude movement in the arts that included concepts of Black self-empowerment and cultural pride.
What: Stage play reading and discussion
Where: ArtzScape Black Box Theater, 205 N. Market St. Wilmington, Del.
When: Thursday, April 28, 7 p.m.
How much: Pay what you want
After a two-year break due to COVID, the Penn Relays return to Franklin Field. And they're back with some star power. Trenton's Athing Mu, a double gold medalist (800 m, 4×400 relay) at the Tokyo Olympics will run the 600 meters, potentially at world record pace. Hurdler Devon Allen, who competed in the Olympics as well, may be running one of his final races, as he's trading in his track shoes for football cleats after signing with the Eagles. And Sydney McLaughlin, the two-time Olympic gold medalist (400m hurdles, 4×400 relay) and world record holder will also compete at the Relays.
What: Outdoor sporting event
Where: Franklin Field, 235 S. 33rd St. 
When: Thursday, April 28, 9 a.m. – 5 p.m. Friday, April 29, 9 a.m. – 9 p.m.; Saturday, April 30, 7 a.m. – 6 p.m.
How much: $19 and up
Philly Black Pride is celebrating after COVID scuttled their usual events schedule for the past two years. Now, they're organizing a series of events through the weekend from day parties to a poetry showcase to late-night karaoke. Power 99 host Muthaknows will make an appearance at one of the events.
What: African American LGBT+ celebration
Where: Various venues
When: Thursday, April 28 – Sunday, May 1
How much: Various prices
Founded in 1962, the event formerly known as the Philadelphia Antiques Show will be held at the Art Museum for the first time in its history. Proceeds from the show will benefit the museum's division of digital resources and content strategy. Forty vendors of fine art, design, and antiques will display their items at the event — all of which are for sale. Pay as you go cafe food, snacks and drinks will be available. The tented show will take place on the museum's East Terrace, which guests can Uber or drive to and park in the garage, but museum access comes with an additional fee. A list of exhibitors is here.
What: Art show
Where: Philadelphia Museum of Art East Terrace, 2600 Benjamin Franklin Pkwy. 
When: Preview party: Thursday, April 28, 6 p.m. – 9 p.m. Show: Friday, April 29, 11 a.m. – 8 p.m.; Saturday, April 30, 11 a.m. – 6 p.m.; Sunday, May 1, 11 a.m. – 5 p.m.
How much: Party, $150 and up; show, $20 and up, 18 and under, free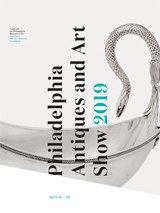 Penn Live Arts hosts its annual Children's Festival on Sunday and this year, there are three events — two ticketed and one free. African dance troupe Kalabantè performs on Sunday at 3 p.m., but there are very limited tickets left. There are more tickets left for The Amazing Max, whose show starts at 1 pm. If the performances do sell out, Lolly and YoYo's concert starts at 1 p.m. and it's both outdoors and free. There is also a day-long outdoor free festival PLAYground which includes activities with The Clay Studio, Circadium -School of Contemporary Circus, The Philly POPS and the Phillie Phanatic.
On Arbor Day, the air-cleaning, beautifying, shade-and food-providing properties of the tree are  celebrated. Locally, the Andalusia Historic Home, Garden and Arboretum hosts a Tree Walk to showcase the 800 trees on their 100-acre grounds. Your ticket includes a guided tree walk that will encompass some of the 200 unique specimens and cultivars acquired from around the world. Access to the home is available for an additional fee.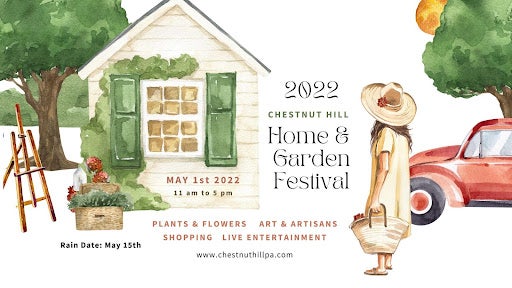 As the historic neighborhood of Chestnut Hill has some beautiful properties, it seems apt that they would host a home and garden festival. It happens on Sunday and includes activities for kids as well as over 150 vendors of all things home and home decor. In addition, there will be live music, a sustainability hub with Christa Barfield of Farmer Jawn and Terril Haigler a.k.a. YaFavTrashman, and performers from the Philadelphia School of the Circus Arts.
West Philly fests
If you live in or near West Philadelphia, you have some conveniently located festival options this weekend. Two of the neighborhood's biggest festivals both happen on Saturday. The Woodlands' West Craft Fest showcases the work of 100-plus local makers. Food trucks, live music, and a performance by Tangle Movement Arts round out the schedule. Just up the street at Clark Park, the Uhuru Health Festival and Flea Market offers community health screenings, fitness demos, and 100 more vendors that can't be in two places at once.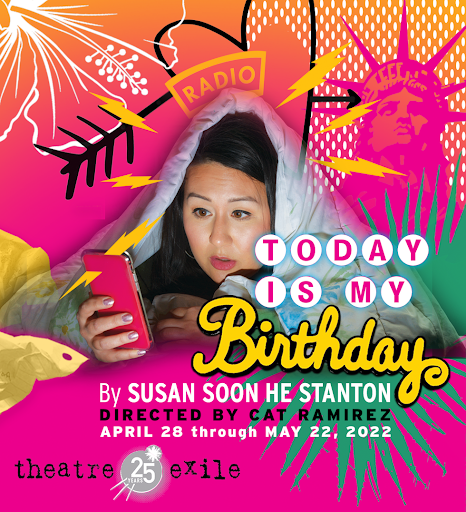 Award-winning screenwriter and playwright Susan Soon He Stanton spends much of her waking hours writing for the popular, if venal, HBO series "Succession." Apparently, she makes better use of those hours than most as she also finds the time to write plays like "Today Is My Birthday." In the play, Stanton pokes a little fun at the social media concept of having online 'friends' but being lonely IRL. (That's 'in real life' for those who don't know text-speak.) As befits the contemporary tone, the play is partially told via multimedia, i.e., live radio, voicemail, and phone calls.
David Bowie's life and career is celebrated annually in the city, via the Philly Loves David Bowie Week. Though it returned in part earlier this year after a pandemic break, the omicron variant forced organizers to reschedule some of the week's planned events. One of them, "A Night of Stardust" happens on Saturday, with Dan (Glim Dropper) Kauffman and his band and featured vocalists paying homage to the late Starman. Proceeds from the event benefit CHOP.
House music goddess Lady Alma is a homegrown talent whose vocal virtuosity has taken her all over the world. Vertical Current is also Philly-made, formed by trumpeter Christopher Michael Stevens at Temple University. The two powerhouses often join forces and they do so again Thursday night at World Cafe Live. Among the night's highlights – a special 'Alma-tini' will be available for purchase.
What: Concert
Where: World Cafe Live, 3025 Walnut St. 
When: Thursday, April 28, 8 p.m.
How much: $22.50 and up
Hip hop and the orchestra may seem to be worlds apart but fortunately Thee Phantom and the Illharmonic Orchestra thought beyond that limited mindset. Founded by Jeffrey McNeill, they were the first hip hop group to perform at the Kimmel Cultural Center. The ensemble comes with a deejay, a female vocalist, and a fire-breathing MC. Expect high-energy performances of the hip hop canon with a classical twist.
What: Concert
Where: Perelman Theater, 300 S. Broad St. 
When: Saturday, April 30, 7 p.m.
How much: $39 and up
Keep checking with "Things To Do" as we continue to provide our weekend entertainment picks during the COVID-19 recovery. Please consult our coronavirus updates to keep up with the latest information regionally.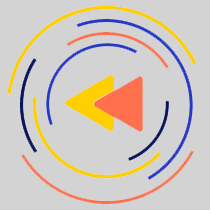 Saturdays just got more interesting.
WHYY is your source for fact-based, in-depth journalism and information. As a nonprofit organization, we rely on financial support from readers like you. Please give today.