Manayunk Arts Fest, Chinese Lantern Festival, Sommerfest, history, music, and more in this week's 'Things to Do'
Listen
5:20
Tuesday, June 21 marked the summer solstice, the official first day of summer in the Northern Hemisphere. Memories are made during summer weekends and this first one of the season offers many options. While festivals continue to dominate the events landscape, there are also superstar live performers in the region as well as theater openings – and closings.
Wynton Marsalis is the nation's dean of jazz music, a position he has taken seriously for the last three decades. Through the Jazz at Lincoln Center Orchestra, Marsalis has advanced the legacy of America's homegrown classical music. They've performed all over the globe, but this weekend, they're in Selbyville, Del. with the JLCO septet, a rare chance to see the small orchestra configuration.
What: Concert
Where: Freeman Arts Center, 31806 Lake View Dr., Selbyville, Del.
When: Saturday, June 25, 7:30 p.m.
How much: $39 and up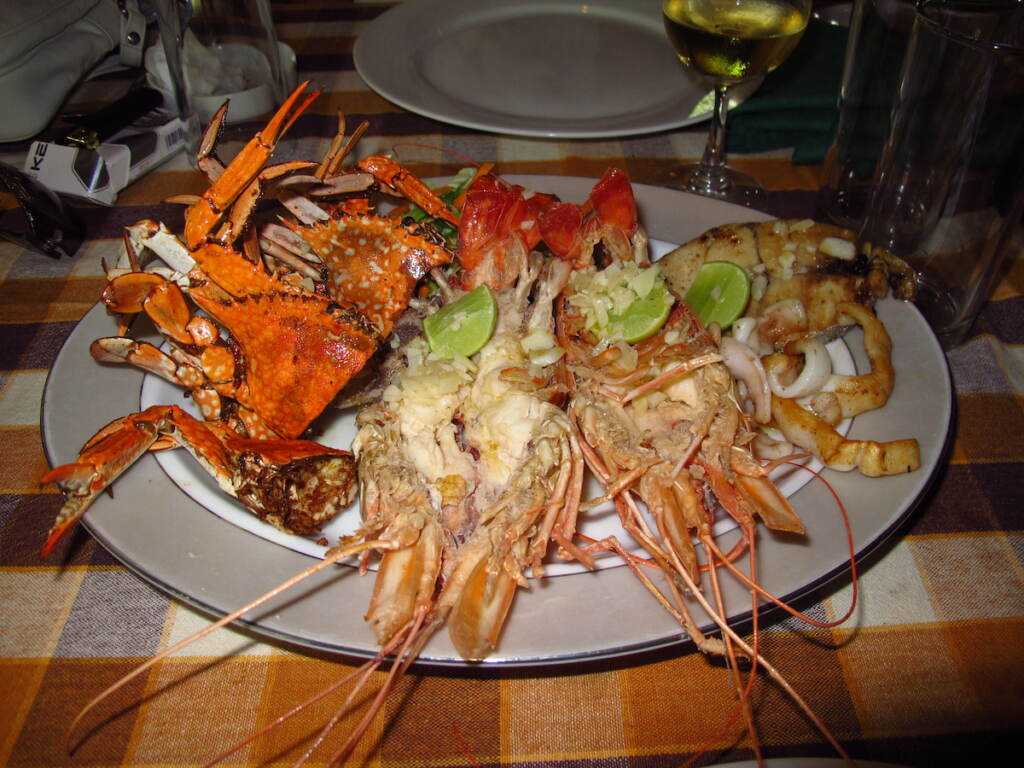 Lobster rolls are among the seafood offerings you'll find at the Atlantic City Seafood and Music Festival taking place at Bader Field. The three-day rain or shine fest includes live music performances by Springsteen tribute band The E Street Shuffle, the Killer B's and the Cranked Up Country Band, among others. The festival is partnering with Lehigh Valley Hot Air to provide hot air balloon rides (separately ticketed).
What: Lifestyle festival
Where: Bader Field, 545 N. Albany Ave., Atlantic City, N.J.
When: Friday, June 24, 4 p.m. – 9 p.m., Saturday, June 25, 11 a.m. – 9 p.m., and Sunday, June 26, 11 a.m. – 8 p.m.
How much: Free admission on Friday, $11 on Saturday and Sunday, VIP admission includes open bar, seafood buffet and premium stage view $80
The LGBTQ+ community continues the celebration of Pride Month all over the Delaware Valley. The Abington Art Center is hosting an indoor/outdoor Pride fest with music, yoga, storytelling, art and crafts demos, and performances by Icon Ebony Fierce, Rocco DiFinis, Convict Julie, Dan Kiernan, and more.
What: LGBTQ+ event
Where: Abington Art Center, 515 Meetinghouse Rd., Jenkintown, Pa.
When: Sunday, June 26, noon – 5 p.m.
How much: Free
The city is gearing up for Welcome America, the nation's biggest Fourth of July celebration, by curating a series of events. One of the first is a Block Party at the Kimmel Center Cultural Campus that features a host of free performances and activities. Musicians Bill Jolly, Rated Art and Zo featuring Gina Castanzo, and performers including the Universal African Dance and Drum Ensemble, Philly Girls Jump, and Edgardo Cintron and Inca Band will be on hand in and around the KCC. Other activities include a 120-foot slide and a 100-foot zipline that goes across Broad St. Hang on tight! DJ Touchstone and DJ Geez will keep the party going throughout the day.
What: Street festival
Where: Inside and outside of the Kimmel Cultural Campus; Broad St. between Locust St. and Pine St., Spruce St. between 15th and Juniper St.
When: Saturday, June 25, 11 a.m. – 7 p.m.
How much: Free, pay as you go
Over 300 artists in seven disciplines — fiber, glass and ceramics, jewelry, mixed media, photography, painting and drawing, and wood and sculpture — are participating in the juried exhibition and festival. An emerging artists tent will be on-site as well. The 33rd annual fest takes over Main Street, offering pay-as-you-go food specials, music, and other activities.
What: Street festival
Where: Main Street, Manayunk
When: Saturday, June 25, 11 a.m. – 7 p.m., Sunday, June 26, 11 a.m. – 6 p.m.
How much: Pay as you go
In the '80s when hip hop was a burgeoning music genre, it quickly became associated with urban fashion. At the time, Adidas was the athletic wear of choice, further popularized by Run-D.M.C.'s 1986 anthem shouting out the brand. The Rotunda is throwing it back for a good cause with an Ol' Skool dance party that benefits the United Block Captains Summer Fun program. Organizers say you must wear something Adidas for entry, so check the attic, basement, or wherever you've stored your '80s gear and step out in style.
What: All ages dance party
Where: The Rotunda, 4014 Walnut St.
When: Saturday, June 25, 7 p.m. – 10 p.m.
How much: $10 – $20
As one of the nation's original 13 colonies, Philadelphia has more than its fair share of historic locations. Rittenhouse Town, the site of the nation's first paper mill, is one of them. Established in 1690, the site once consisted of over 40 buildings and was a significant part of the Mennonite community. This weekend, Rittenhouse Town opens to the public for a day of history and activity that includes paper-making, plein air painting, yoga, a guided tour, and croquet lessons.
What: All ages activity day
Where: 208 Lincoln Dr. 
When: Saturday, June 25, 11 a.m. – 4 p.m.
How much: Free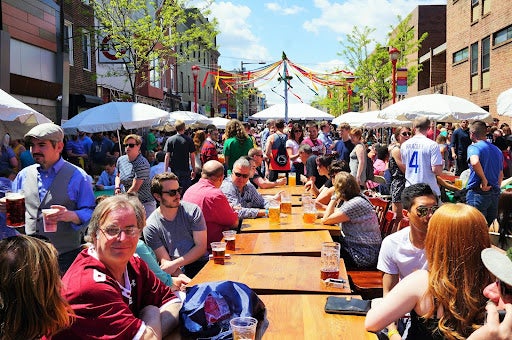 After three years off, Sommerfest returns for a day packed with activities. A pop-up biergarten that seats 1,000 people, a 40-foot maypole, a performance by the United German Hungarian Dancers, a liter lift competition and other games and activities for all ages are scheduled. Robust German food including curry wurst, bacon wurst, brats, and pretzels will be available, along with 13 different German beers. The fest is pay-as-you-go, but if you choose to pay for VIP tix, they include access to the Brauer Bund Bierhall with exclusive beers and an all-day appetizer buffet.
What: Street festival
Where: Brauhaus Schmitz, 718 South St. 
When: Saturday, June 25, 11 a.m. – 8 p.m.
How much: Pay as you go, VIP tickets, $100
Concerts: Eric Benet, Tuck and Patti, Lionel Richie, Andrea Bocelli, and Urban Guerilla Orchestra
You can't be in two places at once, which will cause fans of several prolific musicians to make tough choices this weekend. R&B crooner Eric Benet is at City Winery on Friday at 6 p.m. and 9:30 p.m., while Urban Guerilla Orchestra performs a tribute to the sound of Philadelphia there on Sunday at 8 p.m. Beloved duo Tuck and Patti are at World Cafe Live on Saturday at 8 p.m., while superstars Lionel Richie and Andrea Bocelli are at Atlantic City's Hard Rock Hotel & Casino at 8 p.m. on Friday and Saturday night, respectively.
What: Live concerts
Where: Various venues
When: Various days
How much: Various prices
The acclaimed Broadway musical "Kinky Boots" comes to Bucks County Playhouse for a five-week run that 'kicks off' on Friday night. Inspired by the true story of a man who saves his family's shoe factory by embracing fetish footwear, Cyndi Lauper wrote the songs for the musical. In 2013, Billy Porter won a Tony for originating the role of drag queen Lola on Broadway and Lauper won for Best Score – the first woman to do so without a male co-writer.
What: Musical
Where: Bucks County Playhouse, 70 S. Main St., New Hope, Pa.
When: Friday, June 24 – Sunday, July 30
How much: $70 and up
Author/playwright Pearl Cleage wrote this story of four Black women in the African American settlement of Nicodemus, Kansas, who fought to hold on to their land in the wake of rampant sexism and racism. Zuhairah "Z" McGill acts in and directs the play for Quintessence Theater, which is in residence at the historic Sedgwick Theater in Mt. Airy.
What: Stage play
Where: Quintessence Theater at Sedgwick Theater, 7137 Germantown Ave.
When: Through Sunday, June 26
How much: $15 and up
The annual cultural festival returns to Franklin Square with its vivid array of installations and attractions celebrating Chinese heritage and culture. Admission includes three main stage performances nightly including face-changing, diabolo shaking and folk dance, as well as the Franklin Square fountain show which features a new song, "Little Apple" by Chopstick Brochures. Mini-golf and carousel rides are available during the fest for an additional fee.
Cirque du Soleil acrobatics meets the Ice Capades is the simplest explanation of "Crystal," their 47th show, that debuted in 2017. The first ice show in Cirque du Soleil history, it employs former Canadian ice skating champ Kurt Browning as its senior designer for skating performances. Against the backdrop of its titular lead character's search for independence and understanding, acrobatics, break dancing, juggling and other hallmarks of Cirque du Soleil's kinetic shows – but on ice – are featured.
What: Musical
Where: Wells Fargo Center, 3601 S. Broad St. 
When: Friday, June 24, 7:30 p.m., Saturday, June 25, 3:30 p.m., 7:30 p.m., and Sunday, June 26, 1 p.m., 5 p.m.
How much: $39 and up
We're all seeking wellness these days and a unique event promises to help attendees balance their chakras and manage their chi. Beyond Relief Yoga is teaching a guided meditation and yoga session in the 7,000-square-foot butterfly pavilion designed to put people in a place where they can access peace and renewal. According to the Insectarium, if you wear bright colors, the butterflies may land on you. Sounds like nirvana to us.
What: Wellness class
Where: Philadelphia Insectarium and Butterfly Pavilion, 8046 Frankford Ave. 
When: Sunday, June 26, 6 p.m.
How much: $44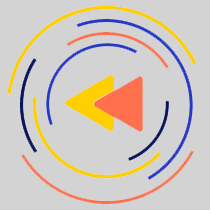 Saturdays just got more interesting.