Juneteenth celebrations, Doylestown Pride Fest, Billy Joel & Stevie Nicks, and Yacht Rock Revue in this week's 'Things To Do'
June 15 -19: Juneteenth celebrations, "I Hate Hamlet" in N.J., and Keb' 'Mo in Delaware are among the weekend's highlights.
Listen
5:35
Monday's Juneteenth celebrations dominate the holiday weekend landscape. Plus, Pride continues throughout the month with Doylestown's fourth annual Pride Fest. And Friday is Bloomsday, which means it's a good day for fans of "Ulysses" — the novel will be celebrated in a day-long public reading. Icons Billy Joel and Stevie Nicks come to Philly on their joint tour that checks in at Lincoln Financial Field, while Keb' 'Mo is heading to Delaware. "I Hate Hamlet," which is kinda like the Shakespearean tragedy — but with more laughs — comes to South Jersey.
Special Events | Arts & Culture | Food & Drink | Music | New Jersey | Delaware
---
Special Events
Juneteenth Roundup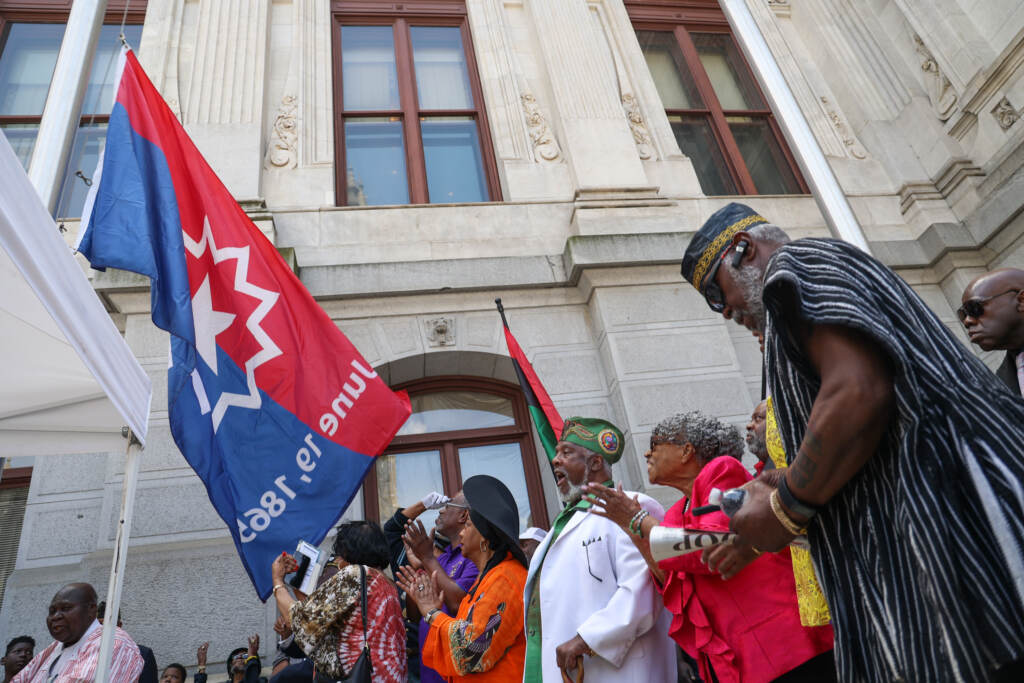 Where: Various venues
When: Through Monday, June 19
How much: Some events free, some ticketed
Juneteenth marks the day enslaved people in Galveston, Texas, were told they were free — 2.5 years after the Emancipation Proclamation. While the state has celebrated the holiday for decades, the rest of the country was slower to catch on until it was made a federal holiday in 2021. The largest Juneteenth celebration in the area is West Philly's Juneteenth Festival & Parade happening Sunday. On Saturday, enjoy Black-owned wine companies and performances by Lady Alma and Carol Gamble at the Juneteenth Wine & Arts Festival. And the Juneteenth Dream Space event Monday uses a little-known urban garden as a healing space for yoga and wellness practices. Also Monday, The African American Museum in Philadelphia hosts a Juneteenth Block Party featuring special guests, including DJ Spinderella. There are more celebrations in Delaware, Woodbury,  Phoenixville, and at Washington Crossing Park. You can find more Juneteenth events here. 
Pride Roundup
Where: Various venues
When: Through the month of June
How much: Some events free, some ticketed
Pride continues through the end of June with several events for the LGBTQ+ community and its allies. Saturday's PrideTeenth provides a welcoming, tobacco-smoke-free space for Black queer families. Doylestown's fourth annual Pride Festival starts Saturday and goes through next Sunday. The Franklin Institute hosts Family Pride Day on Saturday, and the Chestnut Hill Community Association hosts its first-ever Pride Party on Friday.
---
Arts & Culture
Community Weekend
Where: Philadelphia Museum of Art, 2600 Benjamin Franklin Pwy. 
When: Friday, June 16 – Monday, June 19
How much: Pay what you wish, Saturday night house party $15
The Philadelphia Museum of Art opens its doors for a Community Weekend that incorporates guided tours, live music, food, drinks, a Saturday night house party, and activities for the whole family via their "Art Kids Summer" program. The weekend culminates Monday with a free Juneteenth ceremony and guided tour at Mount Moriah Historic House in Fairmount Park.
Bloomsday 2023
When "Ulysses" was released in 1944, James Joyce might have thought it would be read by people well beyond his lifetime — but what he may not have known is that people would embrace it to the point that an annual event be held in its honor. That's the premise of Bloomsday, which is celebrated annually on June 16, the day at the novel's center. Prominent Philadelphians, including academicians, artists, scholars, writers, actors, politicians, and WHYY's own Peter Crimmins, are on the schedule of readers. A livestream will be available as well.
dollaFEST
Where: PhilaMOCA, 531 N. 12th St. 
When: Saturday, June 17, 12:30 p.m. – 3 p.m.
How much: $1 
Got a dollar? Then you have a day of entertainment ahead at the dollaFEST. The Philadelphia Mausoleum of Contemporary Art is hosting an afternoon of live and deejayed music, video screenings, and comedy, all for just one dollar, thus the name. The comedy lineup is fairly extensive, and the cost ain't expensive, so what are you waiting for?
Lettie
Where: People's Light, 39 Conestoga Rd. Malvern, Pa.
When: Saturday, June 17 – Sunday, July 13
How much: $42, selected shows are discounted by 50%
The People's Light opens a new show this weekend with "Lettie." The title character is a mother who seeks to reconnect with her teenage children after years of incarceration. Real-life stories of Chicago, penned by award-winning playwright Boo Killebrew, who wrote for the Netflix show "Longmire," are the play's inspiration.
Message in the Music Panel
In celebration of Black Music Month, WURD Radio hosts a panel discussion, "Message in Our Music: Black Music as a Soundtrack To Inspire or Incite." Panelists Dr. Aaron X. Smith, "The Rapping Professor," poet Ursula Rucker, Philly radio and cultural icon Dyana Williams, and local artists Queen Jo and Tame will wade through the complexities of contemporary music and its impact on African Americans.
---
Food & Drink
Food Truck Frenzy
Where: Linvilla Orchards, 137 W. Knowlton Rd. 
When: Saturday, June 17, 11 a.m. – 5 p.m.
How much: Free, pay as you go
Food trucks are pulling up at Linvilla Orchards this weekend for their quarterly Food Truck Frenzy event. Represented among the more than a dozen trucks, you'll find everything from BBQ to waffles to bacon on a stick. If you feel like going mobile, hay, train, and pony rides will be ticketed separately. Face painting is also available at the family-friendly event.
Baltimore Avenue Dollar Stroll
Where: Baltimore Avenue, between 40th and 51st streets
When: Thursday, June 15, 5 p.m. – 8 p.m.
How much: Free, pay as you go
Baltimore Avenue in West Philly transforms into a block party twice yearly during the summer and fall Dollar Strolls. Expect to see one of the city's most diverse neighborhoods come out for the $1, $3, and $5 discounts from participating local businesses — or to just people-watch and catch up with neighbors. Music, vendors, and other programming are part of the deal.
---
Music
Billy Joel & Stevie Nicks
When they say artists that need no introduction, they mean Stevie Nicks and Billy Joel. The legendary singer/songwriters have set the bar for longevity as their careers have lasted fifty-plus years. They've combined their talents for a joint tour arriving at Lincoln Financial Field Friday.
Voices of Hope: A Celebration of Black Excellence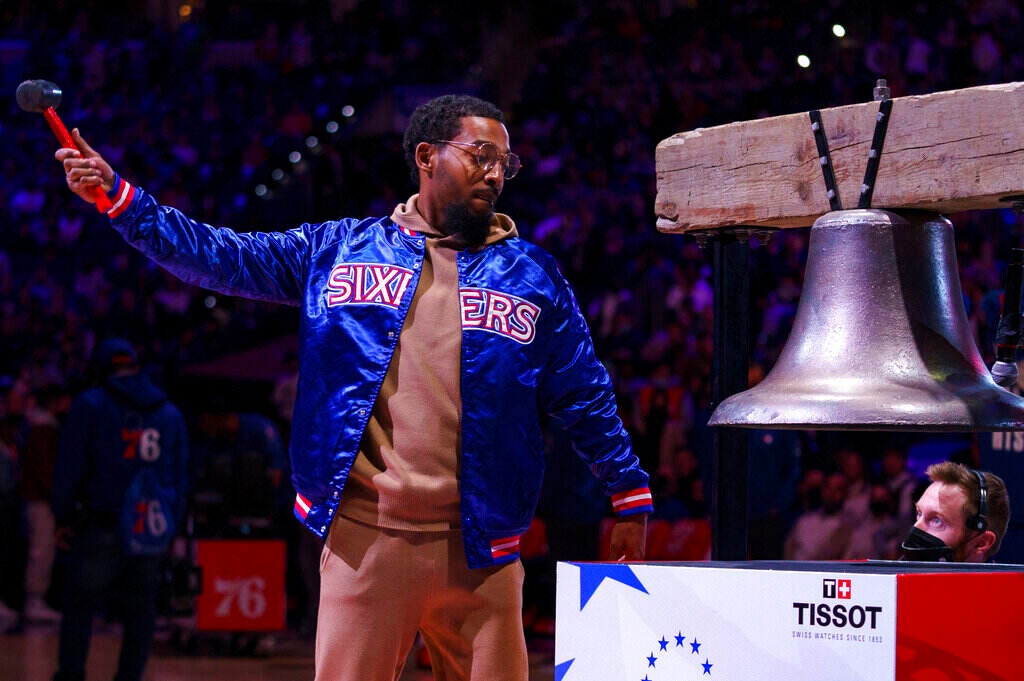 Chill Moody, Mann Center's first-ever Community Artist-in-Residence, curated this year's Voices of Hope concert, which honors Black excellence. Sen. Vincent Hughes, Philabundance CEO Loree D. Jones Brown, Sharmain Matlock-Turner, of the Urban Affairs Coalition, and Rev. Dr. Alyn E. Waller of Enon Baptist Church are honorees this year. Gospel artist and comedian Jermaine Dolly is the night's emcee.
Yacht Rock Revue
Remember how certain '70s and '80s breezy rock songs made you feel? The genre is known as "yacht rock" because it's the same kind of carefree vibe you'd have if you owned one. Yacht Rock Revue remembers, and that's why they went from a one-off performance done almost in jest to a full-fledged touring band. They're at the Fillmore supporting their album "Hot Dads in Tight Jeans." 
Ken Kweder FAKE Press Conference
Where: The Living Room 104 Cricket Ave. 
When: Saturday, June 17, 8 p.m.
How much: $30 – $40
Kenn Kweder is ready for his closeup and will showcase his fake career with a phony press conference. In his real life, he's a local music legend and Upper Darby native who played a three-decade residency at Smokey Joe's bar in West Philly. In 2022, he played his 1,500th show there. This weekend, he's at the Living Room in Ardmore.
---
New Jersey
I Hate Hamlet
In the comedy "I Hate Hamlet," TV star Andrew Rally deals with a girlfriend committed to chastity and the ghost of John Barrymore, who wants him to play the role of the doomed Shakespearean prince. He agrees to take on the part, but he'll have to make a difficult choice when a more lucrative television opportunity comes about.
---
Delaware
Keb' 'Mo
Guitarist/singer/songwriter Keb''Mo worked behind the scenes at the beginning of his career but ultimately moved to the front, earning five Grammys along the way to a storied career. Now 70, he's touring to support his latest album, "Good To Be (Home Again)." He's at the Freeman Arts Pavilion on Saturday.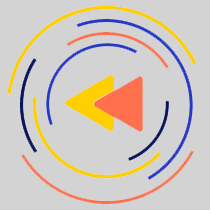 Saturdays just got more interesting.
WHYY is your source for fact-based, in-depth journalism and information. As a nonprofit organization, we rely on financial support from readers like you. Please give today.