Food festivals in Philly and Del., 'The Lion King,' and Southside Johnny & The Asbury Jukes in this week's 'Things To Do'
Aug. 17 - 20: Philly Taco Fest, Southside Johnny & The Asbury Jukes in N.J., and the Beer Bourbon & BBQ Fest in Delaware are among the weekend's highlights.
Listen
5:10
New Jersey | Delaware | Special events | Arts & Culture | Kids | Music
---
New Jersey
Collingswood Crafts and Fine Arts Festival
Where: Haddon Ave. in downtown Collingswood between Powell  Lane and Fern Ave.
When: Saturday, Aug. 19, 11 a.m. – 7 p.m., Sunday, Aug. 20, 10 a.m. – 5 p.m.
How much: Free, pay as you go
Celebrate South Jersey's best artists in multiple disciplines at the Collingswood Crafts and Fine Arts Festival. The two-day fest, now in its 17th year, includes 180 juried and fine artists from the tri-state and around the world. There are wellness sessions, live music performances, a book signing,  and a Market Night afterparty Saturday night.
Delaware
Beer Bourbon & BBQ Festival
Where: Tubman Garrett Riverfront Park, Rosa Parks Dr., Wilmington, Del.
When: Saturday, Aug. 19, noon to 6 p.m.
How much: (VIP admission) $75, 2 p.m. – 6 p.m., $45 (general admission)
If you appreciate the three essential B's: beer, bourbon, and BBQ, you'll have your chance to explore all three in Wilmington this weekend. At the inaugural Beer, Bourbon & BBQ Festival, attendees can sample all the BBQ smoked meats they can handle, as well as, beer and bourbon samples, all set to the background of live blues and rock. Everyone gets a souvenir glass, but only VIP attendees get two extra hours and a BBQ dinner plate. The "Shrine of Swine" features whole hog demos from Pitmaster Rodney Pierce and the Cochon Carnival includes giant jenga, cornhole, and Connect Four games.
Southside Johnny & The Asbury Jukes
Bruce Springsteen and the E Street Band may have put the area on the map, but John Lyon broke from the pack of the 70s shore scene to emerge with his own band, Southside Johnny & The Asbury Jukes.But in the last 30 years, the bands have been inextricably connected, touring and playing together. The Jukes don't have the Boss' Billboard hits, but songs like "I Don't Wanna Go Home," "Havin' a Party," "The Fever," "Talk to Me," "Trapped Again," and "This Time It's For Real," are crowd favorites. Due to illness, the Boss had to cancel his shows this week at Citizens Bank Park, but Johnny and the Jukes' will rock in his stead at their appearance at Freeman Arts Pavilion in Selbyville.
Special Events
Philadelphia Taco Festival
Where: Xfinity Live! Philadelphia, 1100 Pattison Ave.
When: Saturday, Aug. 19, Sunday, Aug. 20, noon – 8 p.m. (VIP admission)  2 – 8 p.m. (General admission).
How much: Saturday general admission is $24.99, Sunday is  $21.99. VIP admission is $79.99 on both days.
The sixth annual Philadelphia Taco Festival brings everything attendees have come to enjoy. Tacos, for sure, but also margaritas, mariachi bands, eating contests,  a kids' pinata smash, and live entertainment in the NBC Sports Arena. Food trucks will be on-site as well. VIPs get five taco vouchers and 25% off merch, along with two extra hours.
Festival of India/Caribbean Festival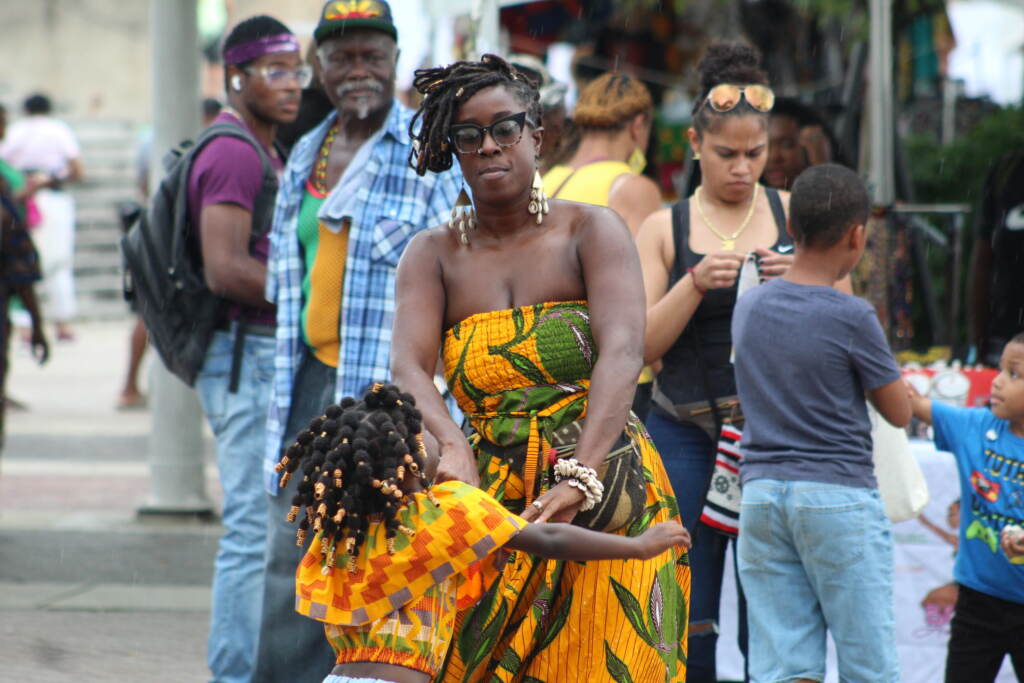 The PECO Multicultural Series hosts two cultural festivals at Penn's Landing this weekend. Saturday's The Festival of India celebrates the nation's 76th Independence Day with authentic food, music, henna tattooing, and vendors. Classical and Bollywood performances will go on throughout the day. At Sunday's 37th annual Caribbean Festival, apparel and food vendors and a children's village will be on-site. The sounds of soca, reggae, roots international beat, and gospel will be played by local and international artists, including Kenny Sykes, Tabernacle Reggae Band, and the Riddim Nation Band.
Ardmore Rock N' Ride
Where: Multiple venues in Ardmore, Pa., bike race begins on Lancaster Ave. near Ardmore Music Hall at 23 E. Lancaster Ave.
When: Saturday, Aug. 19 Bike race starts at 10 a.m., ticketed disco dance party starts at 9 p.m.
How much: Free, pay as you go
Part community festival, part bike race, and part music festival, Ardmore's Rock N' Ride returns with two performance stages and multiple ride options. There's the official USA Cycling bike race, a kid's race, and a family race. Starting at 1 p.m., live outdoor concerts take place at Suburban Square and at Schauffele Plaza. Rubblebucket, Travel Lanes, Yam Yam, and the Ocean Avenue Stompers are on the bill. Pay-as-you-go food trucks and food/drink options from neighborhood eateries round out the day's offerings.
Dog Day of Summer
Where: Along Main Street in Manayunk (note: the street is not closed)
When: Saturday, Aug. 19, 11 a.m. – 4 p.m.
How much: Free pay as you go
Summer's going to the dogs — but that's a good thing. Dog Day of Summer brings dog-friendly vendors to Main Street on Saturday to showcase everything from doggie caricatures to doggie daycare. There's even a breed "meetup" for goldens and a doggie pool party. And let's not forget the "yappy hour" specials. If you don't have a dog, no problem. Several adoption and rescue agencies will be there to match you with a canine companion.
Arts & Culture
The Lion King
"The Lion King," the third longest-running show on Broadway and the top-grossing musical in Broadway history, returns to Philadelphia for a limited run. The stage version, based on the 1994 animated film (rebooted as a live-action film in 2019), has been seen by over 100 million people. Nope, that's not a typo. Along the way, it won six Tonys, including a historic one for director Julie Taymor, the first woman to win in the category.
Zooman and the Sign
Where: Malcolm X Park, 5100 Pine St.
When: Thursday, Aug. 17 – Sunday, Aug. 20
How much: Free
Philadelphia playwright Charles Fuller is best known for his play "A Soldier's Play," but he also wrote "Zooman and the Sign," another heralded play about community violence. It will be produced this weekend by Theater in the X, founded ten years ago to make theater more accessible. In the play, a community is shaken after a murder, but not enough to identify the killer.
Outdoor Screenings Roundup
Where: Multiple venues
When: Through Sunday, Aug. 20
How much: Free
Despite a resurgence during lockdown, drive-ins have gone the way of the rotary phone for the most part. But outdoor screenings are still happening through Philly Parks & Recreation and other venues. On Friday, "The Super Mario Movie" is showing at Mifflin Square Park, and on Saturday, "Clifford The Big Red Dog" is at Hissey Playground, and "Black Panther: Wakanda Forever" is at Hart Park. Laurel Hill hosts a ticketed screening of "The Witches of Eastwick," which comes with a pop-up "Witches Market." cinéSPEAK hosts a free screening of "Falcon Lake" at Bartram's Garden on Friday night, and at Clark Park, "King Richard" is playing. (Parks On Tap is there through the weekend as well.) Scribe Videos Street Movies! series moves to Smith Playground on Saturday with a music performance and short film screenings.
Kids
The Big Bounce America
More bounce to the ounce is the motto at The Big Bounce America, billed as the world's largest bounce attraction in the world. Bounce houses dedicated to specific age groups from toddlers to adults provide everyone a chance to embrace their sense of play. There is also a bouncy sports slam, a bouncy obstacle course, and The Giant, a 900-foot-long bounce house. MCs, deejays, and bubbles are all part of the fun.
Music
Bruce Springsteen
The Bruce Springsteen shows scheduled for this week at Citizens Bank Park have been postponed due to Springsteen's illness. The venue is asking that fans with tickets hold onto them as they may be valid for new dates.
Melissa Etheridge & Elle King
Melissa Etheridge's rock star status is assured. But later this year, she's heading to Broadway for "My Window," a one-woman show and revue where she shares the highlights of her storied 35-year career. Thursday's concert at Parx Casino is her last this year before she heads to Broadway. Her new single "Juliet" and her new memoir "Talking to My Angels" come out on Sept. 5.
The 5 Seconds of Summer Show
Thankfully there are more than 5 Seconds of Summer left, but to the Australian band of that name, summer is eternal. The quartet of Luke Hemmings, Calum Hood, Ashton Irwin, and Michael Clifford went from YouTube to multi-platinum status, becoming one of Australia's most successful bands on the way. They're touring in support of "5SOS5", their fifth studio album, checking into the Mann Center on Saturday night.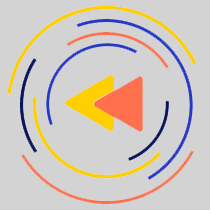 Saturdays just got more interesting.
WHYY is your source for fact-based, in-depth journalism and information. As a nonprofit organization, we rely on financial support from readers like you. Please give today.