Easter Promenade, Passover, Marc Broussard, and Paul Robeson's birthday celebration in this week's 'Things To Do'
April 6 - April 9: Yamato in Del., Easter Promenade in Philly, and Super Sand Sculptures in South Jersey are among weekend event highlights.
Listen
5:13
Happy Easter and Passover, as both holidays are celebrated this week. The city's 90th Easter Promenade leads the way. In Delaware, Japan's masterful Yamato drum troupe notes its 30th anniversary. "Into the Woods," part of the Kimmel Center's Broadway series, comes to Philly with its original stars, and King of the Bayou Marc Broussard cuts into the Philly concert scene with a local performance.
Special Events | Arts & Culture | Sports | Kids | Food & Drink | Music | Delaware | New Jersey
---
Special Events
Easter Promenade
Grab your Easter bonnets, your babies, and your pets, as the 90th annual Easter Promenade is happening on Sunday. Best Dressed contests in nine categories include babies, pets, families, and best "razzle dazzle." Participants get a goodie bag filled with chocolates, and winners of each category will go home with gift cards from local businesses. Fox29 anchors Alex Holley and Drew Anderson host and drag queen Brittany Murphy is scheduled to make an appearance. Organizers are also teasing some new traditions to begin this year.
LGBTQ Community Passover Seder
Queer members of the Jewish community are welcomed at the J. Proud celebration of Passover. There's no admission fee, but attendees are asked to bring a dish for the potluck dinner. Seder/ritual plate items, plates, and utensils will be provided. Organizers say there will be time to reflect on what it means to be Jewish and queer and how both groups have experienced uphill battles to full acceptance. Per Jewish tradition, dishes may not contain wheat, spelt, barley, rye, or oats, and must include an ingredient list.
First Friday Adult Easter Egg Hunt
Who says Easter egg hunts are just for kids? Not the town of West Chester, which is having an Adult Easter Egg Hunt. Large Easter eggs will be hidden at various downtown locations with prizes inside including discounts, gift cards, and coupons to redeem wine and other items suitable for adults. You can hunt alone or with a team of friends. Expect retail and eatery discounts as well as extended First Friday hours.
---
Arts & Culture
Paul Robeson 125th Birthday Celebration
Paul Robeson was an athlete, actor, activist, and vocalist who spent much of his life advocating for civil rights causes. He was blacklisted at one point due to his Communist beliefs –– although he was never an official member of the party. Robeson lived in Philadelphia during the last years of his life. Starting on Saturday, The Paul Robeson House and Museum are organizing a week-long Celebration of Robeson's 125th Birthday. It includes two bus trips, a panel (also available via livestream ticket), and a gala/fundraiser with keynote speaker Gina Belafonte, the daughter of Harry Belafonte.
Lady Day at Emerson's Bar and Grill
In "Lady Day at Emerson's Bar and Grill," a fictionalized version of Billie Holiday's last days, the vocalist is playing one of her final gigs at a dive bar while telling the story of her life in between songs. The theater is set up like a bar for an immersive experience, with seating that places the audience directly into the performance. Jazz vocalist Laurin Talese plays Holiday. Jeffrey L. Page, an Emmy nominee who's also worked with Beyoncé, directs.
Into the Woods
As part of its Broadway Series, the Kimmel Center started its limited run of "Into the Woods" this week. After playing to sellout audiences in New York City, the same actors are coming to Philly. Originally produced in 1987, the musical is based on characters created by the Brothers Grimm including Cinderella, Snow White, Rapunzel, Jack and the Beanstalk, and Little Red Riding Hood. "Into the Woods" won three Tony Awards and has been revived frequently ever since. In 2014, Rob Marshall directed a live-action Disney movie version starring Meryl Streep that made over $200M at the box office.
Disruption of the Rising Sun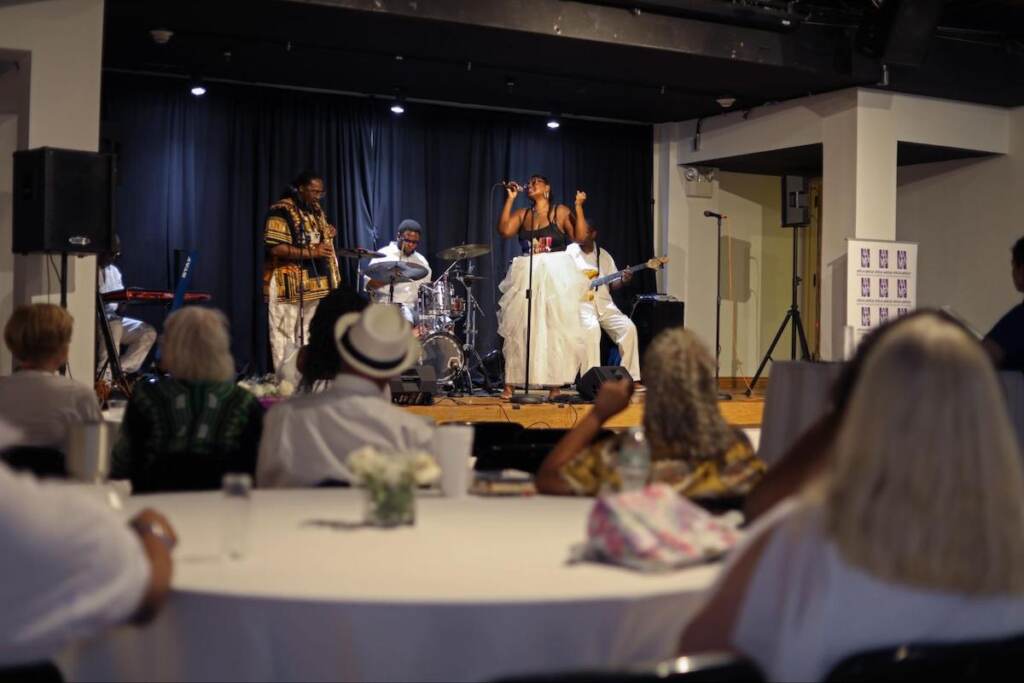 The African American Museum in Philadelphia kicks off National Poetry Month with an open mic First Friday event. It's in conjunction with their latest exhibit, Rising Sun: Artists in an Uncertain America, a collaboration with PAFA. Nina "Lyrispect" Ball, AAMP's director of programming, hosts the event with featured poet Liza Jessie Petersen, a Drama Desk nominee for her one-woman show "The Peculiar Patriot." After-hours access to the exhibit is included in your ticket.
---
Sports
Philadelphia Phillies Home Opener
The Philadelphia Phillies will open their 141st season Friday after forecasted rain delayed Thursday's scheduled opener. The Phils hope to recapture the form that won them the National League pennant last season –– but are off to a rocky start at the moment, going 0-4 and with star right fielder Bryce Harper on the bench recovering from Tommy John surgery. But Philly fans are resilient, not to mention loyal. The home opener vs. the Cincinnati Reds is currently sold out, but that's not necessarily set in stone, especially given the rain delay. Tickets may become available closer to game time via the Phillies website or through resellers. If you miss the first game, the Reds remain in town for games on Saturday and Sunday.
---
Kids
Passover Event
This weekend, Sesame Place offers a Passover celebration as part of its regular activities. At designated times there will be a sing-along in the Sesame Place neighborhood with a local cantor and several characters, and a Passover-themed storytime with a character that includes a hug and photo op.
Ardmore Easter Egg Hunt
The Easter Bunny will be available for photo hops, er, ops, at the Ardmore Easter Egg Hunt. First, bring kids to Schauffele Plaza for a map to help find the Easter eggs hidden around the neighborhood and collect candy as they go. The hunt ends at the local watering hole Jack McShea's, which is providing prizes and treats. Registration is mandatory to ensure there will be enough for the kids; adults can purchase lunch if they so choose.
Easter Egg Hunt
An Easter Egg hunt begins a day of activities planned for children 2 to 12 on the grounds of the former colonial farm. Easter egg hunts start at 11 a.m. and 1 p.m. Afterward, children can dye eggs, watch performances by Levram the Great, the Colonial Conjurer, or participate in a pottery-making demonstration with The Potters Guild, among other activities.
---
Food & Drink
National Beer Day: Two Locals Nubian Brown Ale Tasting
Brothers Richard and Mengistu Koilor, the winners of 2021's Best New Brewery, are opening a 6000-square-foot brewery and tap room on the ground floor of the uCity Square building later this year. On Friday, they're previewing their Nubian Brown Ale at CO-OP in University City just in time for National Beer Day.  The 5.7% ale has a flavor profile of freshly baked bread along with nutty and medium-roasted coffee. Once open, Two Locals will be the first African American-owned brewery in the city.
---
Music
Marc Broussard
LSU women's basketball won the school its first-ever NCAA championship with the help of 6 '3'' forward Angel Reese, dubbed the 'Bayou Barbie.' Before her reign, Louisiana-based singer/songwriter Marc Broussard had already secured his regional moniker as the King of Bayou Soul. (Sounds like there should be a collaboration.) Broussard heads to Ardmore Music Hall to support his latest album, "SOS 4: Blues for Your Soul." It's the fourth in a series of albums that supports a different charity with each release. This one is for Guitars Over Guns Miami; 50% of the proceeds will go directly to the anti-violence organization.
Doom Flamingo
Multicultural band Doom Flamingo say they just want you to dance. The Charleston, South Carolina natives are proponents of synth-wave, a subset of the EDM genre. It combines dance music with the synthesizer-heavy sounds of the '80s, including scores from fantasy and horror movies. Vocalist Kanika Moore and bassist Ryan Stasik from Umphrey's McGee are the nuclei of the group. Doom Flamingo's debut, "Peaches and Bobbie," was released in February. They'll be performing at Brooklyn Bowl Philadelphia Saturday night.
---
Delaware
Yamato Drummers of Japan
Since 1993, the Yamato drummers of Japan have performed 4000 shows across 54 countries, bringing their energetic troupe to hundreds of thousands while achieving global acclaim. Yamato drummers hail from the village of Asuka in Nara Prefecture, considered Japan's "hometown." The taiko troupe is celebrating its 30th anniversary this year by touring around the globe with 40 different kinds of drums. Yamato makes their way to The Grand on Friday night.
---
New Jersey
Get a head start on the summer by observing up close the intricate work and planning it takes to build an enviable sand castle. Adventure Aquarium's Super Sized Sand Sculptures event closes next weekend, so you don't have much time left. Sand sculptor Matt Long and his team created the sculptures, including a hammerhead shark and a larger-than-life penguin. Long says although it takes years to master, three major keys to sand castle success are choosing the sand, prepping the sand, and having the right tools.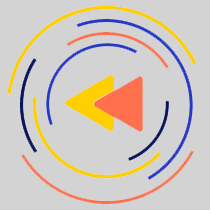 Saturdays just got more interesting.
WHYY is your source for fact-based, in-depth journalism and information. As a nonprofit organization, we rely on financial support from readers like you. Please give today.