Celebrating a King, a night in the museum, Burger Crawl, and En Vogue in this week's 'Things To Do'
Jan. 12 - Jan. 16: Celebrating MLK in Philly, N.J., and Del., En Vogue, Burger Crawl and CC Restaurant Week are among weekend event highlights.
Listen
6:14
The King Holiday weekend is here – and along with it, celebrations of Rev. Dr. Martin Luther King, Jr's life and work. The African American Museum in Philadelphia hosts a three-day event, while Girard College is the hub for the King Day of Service. In arts and culture, a theatrical adaptation of "The Ways of White Folks", a collection of short stories by author Langston Hughes, enjoys a Philadelphia world premiere. And the '90s girl group En Vogue heads to Rivers Casino.
MLK Holiday | Arts & Culture | Outdoors | Kids | Music | Food/Drink | Comedy | Delaware | New Jersey
---
MLK Holiday
Conversations of King: The Promises of Democracy
Where: Online via WHYY News
When: Monday, Jan. 16, 1 p.m. – 2:30 p.m.
How much: Free, with registration
WHYY's Christopher "Flood the Drummer" Norris moderates "Conversations of King: The Promises of Democracy" an online panel discussion about the work and legacy of Rev. Dr. Martin Luther King. The community conversation is in conjunction with NewCORE and takes place live on WHYY's Facebook page.
MLK Celebration 2023: Empowering the Next Generation of Dreamers
Where: African American Museum in Philadelphia, 701 Arch St.
When: Friday, Jan. 13 – Monday, Jan. 16
How much: Free – $10
The African American Museum in Philadelphia is home to three events over the MLK Weekend. On Friday, volunteers will pack personal care packs for people experiencing homelessness at "The Big Give Back". Saturday is Philadelphia Ballet's "Day of Dance" that will include a panel discussion, dance classes for kids, and performances from PBII dancers. And Sunday, renowned photographer Jamel Shabazz is the subject of "Love is the Message," an artist talk and presentation, and on Monday, Teana Skyes facilitates "Secure the Bag," an interactive financial literacy activity.
33rd Annual MLK Tribute Concert
The Philadelphia Orchestra celebrates Dr. King with its 33rd annual Martin Luther King, Jr. Tribute Concert in honor of the civil rights leader. The Philadelphia High School for Creative and Performing Arts chorus and the Girard College High School choir join violinist Melissa White and narrator Charlotte Blake Alston in this annual musical performance in King's honor.
Uncle Bobbie's Presents 6th Annual Radical MLK Symposium
Rev. Dr. Martin Luther King, Jr. was considered a radical for his time, but in the 60 years since his passing, his life's work has been reduced to some of his most conciliatory quotes. Uncle Bobbie's bookstore owner, scholar, and author Marc Lamont Hill will reclaim King's legacy at the 6th annual Radical MLK Symposium. Guest speakers for the event are Dr. Jared Ball, Rev. Dr. Leslie Callahan, Dr. Obery Hendricks, and Dr. Charisse Burden-Stelly.
More MLK events
Where: Various venues
When: Through Monday, Jan. 16
How much: Various prices
Since becoming a federal holiday in 1986, Martin Luther King's birthday has become a National Day of Service with volunteer opportunities throughout the Delaware Valley. A few additional programs and event highlights include Eastern State Penitentiary's annual reading of "Letter from a Birmingham Jail"the 26th annual MLK Day at Uhuru Furniture, Dream Space: MLK Day of Service at the Asian Arts Initiative,the 22nd annual MLKDay! at Lincoln University, An Evening at the Mountaintop open mic event, and the MLK Day of Service breakfast with guest speaker State Sen. Vincent Hughes.
---
Arts & Culture
The Ways of White Folks
Where: The Mansion at Glen Foerd, 5001 Grant Ave.
When: Through Sunday, Jan. 22
How much: $35
"The Ways of White Folks" mounts its theatrical debut in Philadelphia this weekend at The Mansion. The EgoPo Classic Theater production, in conjunction with Theater in the X, brings to life a collection of short stories penned by Langston Hughes while living in Carmel-by-the-Sea. The 1934 publication is a searing observation of interactions between Blacks and white, and underscoring themes of oblivious privilege and racism still relevant to this day. The production's unique staging at the historic mansion allows characters to be up close and personal in ways that may seem familiar or uncomfortable, depending on your worldview.
Figuring Space
A new exhibition, featuring full-size clay sculptures, opens at The Clay Studio. The showcase, titled "Figuring Space", includes work crafted by a multicultural group of artists and is meant to highlight how bodies have been appropriated and exploited throughout history. A free reception opens the exhibit Thursday. Complementary events, including a symposium and an artist's workshop are also scheduled this weekend.
A Burlesque & Drag Tribute to All Things Addams Family
The Addams Family started as a cartoon in 1938 and has since made its way into the cultural zeitgeist with adaptations expanding into TV, film, and now, Drag. The Haus of Lickher hosts A Burlesque & Drag Tribute to All Things Addams Familythat promises to celebrate the beloved family in all its incarnations. Drag queens and burlesque performers Monty Caldo, Caresse Deville, and Ginger Leigh are among the roster of entertainers.
Last of the Red Hot Lovers
In Neil Simon's 1969 play Last of the Red Hot Lovers, Barney Cashman is a married man who decides he wants to take a lover, only problem – he doesn't have much experience in doing so. One night, he has the bright idea to seduce three different women with predictably comedic results.
Fun fact: Both Linda Lavin, who first claimed notoriety as the title character in the 70s sitcom "Alice" and Doris Roberts, who played Raymond's mother in "Everybody Loves Raymond" appeared in the original Broadway production.
---
Outdoors
WinTour Scavenger Hunt
Fairmount Park is one of Philadelphia's most expansive outdoor spaces. Its 2,050 acres means there's something new at nearly every corner. The park hopes to expand your knowledge and enjoyment of its attractions by hosting the free, self-guided six-week WinTOUR scavenger hunt. The hunt takes participants through 60 missions over six locations in East and West Fairmount Park via the GooseChase app. You can complete your missions as a solo act, or with a team to compete for weekly prizes.
---
Kids
Night in the Museum
Staying overnight at a museum has been a bucketlist item for many ever since the award-winning children's book "From the Mixed Up Files of Ms. Basil E. Frankweiler " debuted more than 55 years ago. Philadelphian's get the chance to fulfill that dream this weekend at Academy of Natural Arts and Science during A Night In the Museum. You'll have to bring your kid with you but the experience comes with refreshments, a live animal show, hands-on experiments, and the chance to sleep, not with not the fishes, but with the dinosaurs. Hard to beat that.
---
Music
Secret Society

When your influences include John Coltrane, Stevie Wonder, Marvin Gaye, The Police, and Rick James, it's hard to restrict your sound to one genre. So D.C.-based band Secret Society just call their sound 'Feel Good Music'. They've been on the live music scene since 2008, when saxophonist Bryan Mills got the group started in between classes at Howard University. Expect a blend of live instrumentation, covers of classic songs, and an energetic live performance that has made them repeat performers at City Winery and at events, festivals, and venues up and down I-95.
En Vogue
More than a decade before Destiny's Child exploded onto the scene, En Vogue was the girl group of the 90s. In their heyday, they sold more than 30 million albums on the strength of hits like "Hold On," "My Lovin' (You're Never Gonna Get It)" "Free Your Mind" and "Don't Let Go (Love)." 2022 was a banner year for the trio, performing with fellow '90s hitmakers NKOTB and Salt N Pepa on The Mixtape Tour and appearing on "Dancing with the Stars" and "The Masked Singer." En Vogue makes their latest Philly appearance at Rivers Casino.
---
Food/Drink
Burger Crawl
Where: Various venues
When: Through Tuesday, Jan. 31
How much: $50
The Burger Brawl, set for last year at Xfinity Live! was bumped twice because of the World Series. While the delay was for a good cause, it's left burger proprietors and their carnivorous fans without a vehicle to enjoy their love of the (mostly) meaty meal. This year, a solution has been found by reimagining the original event as the Burger Crawl, which allows purchasers to sample and vote on burgers around town via one mobile ticket. That ticket also gains admittance to the Philly Burger Brawl Awards ceremony on Sunday, Feb. 5.
Center City Restaurant Week
Where: Various venues
When: Sunday, Jan. 15 – Saturday, Jan. 28
How much: Lunch $25, dinner, $40
Discounted dining returns to downtown with over 90 participating restaurants included in the 2023 incarnation of Center City Restaurant Week. The prix-fixe menu includes $25 lunches and $40 dinners. Takeout meals are also included in the promotion and discounted parking of $9 or less is available at selected lots.
---
Comedy
Brian Regan
Comedian Brian Regan brings his brand of clean-cut comedy to Philadelphia. The comic maintains a rigorous touring schedule, averaging more than 100 standup shows each year. When not on stage, you can catch him on the Prime Video show "Loudermilk" or on "The Tonight Show with Jimmy Fallon" where he's a regular. His Netflix 2021 comedy special "Brian Regan: On the Rocks" is also available for streaming.
---
Delaware
MLK Film Screening – Who We Are: A Chronicle of Race in America
Where: First Unitarian Church, 730 Halstead Rd. 
When: Monday, Jan. 16, 6 p.m.
How much: Free
In 2021, criminal defense attorney turned civil rights lawyer Jeffery Robinson released "Who We Are: A Chronicle of Race In America" an outgrowth of the anti-racism talks he'd been doing around the country. Through the film, he formed the Who We Areproject which seeks to expose, activate, and inspire change through community conversations and screenings.
---
New Jersey
MLK Day of Service Community Clean-Up
Where: Farnham Park, 1648 Baird Blvd. 
When: Friday, Jan. 13, 10 a.m.
How much: Free
As part of the MLK Day of Service, the NJ Americorps Watershed Ambassadors, South Jersey Land and Water Trust, and Camden County Municipal Utilities Authority are collaborating for an MLK Day Cleanup. The event will help remove trash and floatables from the banks of the Cooper River. Organizers will provide gloves, bags, and trash pickers. Free parking is available along Forest Drive and Glenn Drive off of Kaighn Ave.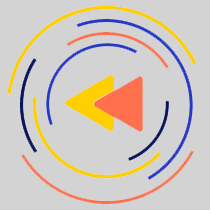 Saturdays just got more interesting.
WHYY is your source for fact-based, in-depth journalism and information. As a nonprofit organization, we rely on financial support from readers like you. Please give today.