Alvin Ailey, Philly Home + Garden Show, Bierfest, and the Harlem Globetrotters in this week's 'Things To Do'
Feb. 23 - Feb. 26: The Brit Pack in Del., Bierfest in Philly, and "Unfinished Women" in South Jersey are among weekend event highlights.
Listen
6:30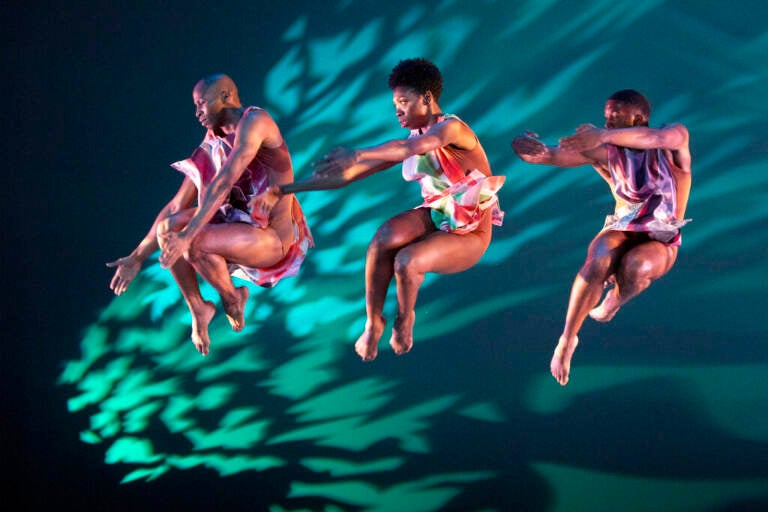 Beers both local and international are on the menu at the 10th Annual Philly Bierfest, returning in person after a two-year COVID hiatus. That's not all on the menu, as there are three Restaurant Weeks kicking off in the region this weekend. Fairmount Park serves up a Black history musical tribute along with a Greenhouse Getaway, while Alvin Ailey hits the Philly stage with two brand new productions. And in a fitting end to Black History Month, MLK's daughter, Dr. Bernice A. King, comes to town for a community conversation.
Arts & Culture | Special Events | Expos | Food & Drink | Kid-Friendly | Outdoors | Music | Delaware | New Jersey
Arts & Culture
Alvin Ailey
Where: Academy of Music, 240 S. Broad St. 
When: Friday, Feb. 24, 7:30 p.m., Saturday, Feb. 25, 2 p.m., 7:30 p.m., and Sunday, Feb. 26, 2 p.m.
How much: $20 – $74 
In the midst of a 22-city North American tour, the historic, award-winning African American dance troupe Alvin Ailey makes a stop in Philadelphia. The 2023 program includes two world premieres: "Are You in Your Feelings" by Kyle Abraham celebrates Black music and culture with songs by Jhené Aiko, Philly-native Jazmine Sullivan, and Lauryn Hill; and "In a Sentimental Mood" by Jamar Roberts looks at love and commitment through the eyes of one couple, set to music by Duke Ellington.
Thurgood
Thurgood Marshall was a crusader for justice in his role as the first African American on the Supreme Court. While still a practicing attorney he won the landmark case Brown vs. Bd. of Ed, which ended de jure segregation in America's public schools. His story is told in "Thurgood," starring Brian Marable as the history-making justice known as "The Great Dissenter."
The Light
Playwright, screenwriter, and attorney Loy A. Webb penned "The Light," a play about what happens when a marriage proposal goes awry. Genesis and Rashad play a Chicago couple — she's a school principal, he's a firefighter — for whom a proposal turns into an examination of their relationship and key issues from the couple's past. Webb, whose second play "His Shadow" was produced in 2019, was a writer on Hulu's "Reasonable Doubt" and on the AMC vampire drama "NOS4A2."
The Lifespan of a Fact
The Lifespan of a Fact: trailer from Lantern Theater Company on Vimeo.
In today's social-media saturated world, everyone has an opinion ready to share. But when it's time to separate fact from fiction, how do you determine which is which? That's the provocative question driving "The Lifespan of a Fact," based on the book by John D'Agata and Jim Fingal. In the play, a writer and fact-checker are at odds over a controversial story that exemplifies the debate over whether truth is irrefutable or based on those who get to tell it.
Special Events
An Evening Conversation with Dr. Bernice A. King
The CEO of The King Center, Rev. Dr. Martin Luther King, Jr. 's youngest child, Dr. Bernice A. King is a lawyer, activist, and minister. In conjunction with the African American Museum in Philadelphia, King will appear at South Philly's historic Mother Bethel AME Church for An Evening Conversation to discuss community, her father's legacy, and the challenges that remain despite his work and sacrifice.
Expos
Philly Home + Garden Show
Where: Greater Philadelphia Expo Center, 100 Station Ave., Oaks, Pa.
When: Friday, Feb. 24, 11 a.m. – 8 p.m., Saturday, Feb. 25, 10 a.m. – 8 p.m., Sunday, Feb. 26, 10 a.m. – 6 p.m.
How much: $10 
How does your garden grow? With even warmer weather on the way, gardeners in the region will be plotting and planning to get ready for the growing season. And with spring cleaning on the horizon, homeowners and renters alike will look to "Marie Kondo" their spaces, while others may look to utilize their incoming tax return to get started on some much-wanted home renovations. Whatever your reasoning, it's a perfect time to visit the Philly Home + Garden show. Joe Mazza of HGTV's "Home Inspector Joe" and Jeff Devlin of "Stone House Revival" are among home renovation experts scheduled to make an appearance.
Food & Drink
10th Annual Philly Bierfest
Get ready to raise those steins and sing some German drinking songs as the 10th annual Philly Bierfest returns after a two-year pandemic hiatus. Nearly 50 brewers will descend on the German Society of Philadelphia to provide beer tastings for their various brands which range from close to home to those brewed in the Deutschland. The fest, in partnership with Philly Roller Derby, encompasses five floors between two beer halls. Aside from partaking in the plentiful beer offerings, on-site entertainment includes live music, Beer-Jello Masskrugstemmen, Roller Derby arm-wrestling, and the Home Sweet HomeBräu Taste-Off. Proceeds benefit Philly non-profits and the Brewers of Pennsylvania. 
Restaurant Weeks
Where: Various venues
When: Sunday, Feb. 26 – Saturday, March 11
How much: Each week sets its own discounted prices
Foodies, this is your time. The gastronomic peak of the eating season (which is every season, let's be honest) has arrived. This weekend marks the start of three Restaurant Weeks in the area.  Main Line Today Restaurant Week starts on Sunday, focusing on eateries in and around the Main Line with discounted meals starting at $25 for lunch, $30 for dinner. West Chester Restaurant Week, also starting on Sunday, offers lunch and dinner from $30 – $50. And East Passyunk Restaurant Week, kicking off Monday, encompasses one of the most diverse food neighborhoods in the city with prix fixe lunches and dinners ranging from $20 – $55.
Kid-Friendly
Getaway at the Greenhouse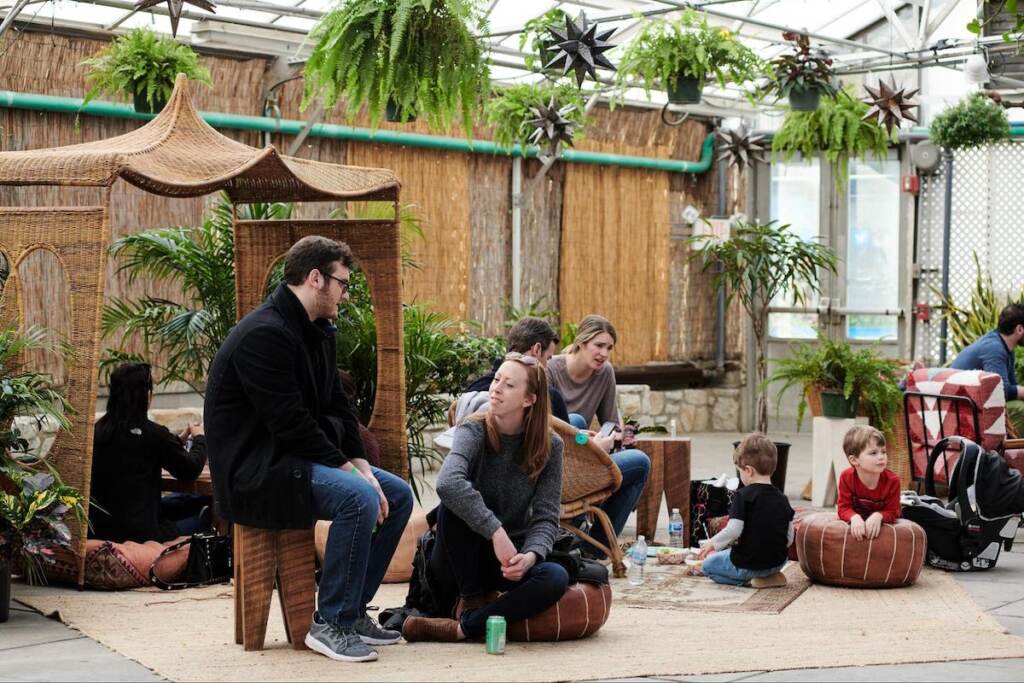 Where: Fairmount Park Horticultural Ctr., 100 N. Horticultural Rd. 
When: Friday, Feb. 24 and Saturday, Feb. 25, 11 a.m. – 4 p.m., adult happy hour, 5 p.m. – 9 p.m.; Sunday, Feb. 26, 11 a.m. – 3 p.m., adult happy hour 4 p.m. – 7 p.m.
 How much: Free, with registration (online registration has ended but you can register at the door)
Hanging out in Fairmount Park might be a non-starter for many this weekend as the forecast is expected to fall into more seasonable temps. But there may be a timely solution. The Getaway at the Greenhouse includes segments suitable for adults and children and it's happening in the warm confines of the park's Horticultural Center. In the morning hours, there are kid-friendly games, arts and crafts activities, and a kid's deejay ("Let's Rock Recess" is apparently a big hit with the youths). At night, the event transitions into adult happy hour with food and drink for purchase, complete with a DJ spinning tunes more suitable for adults.
The Original Harlem Globetrotters
Where: The Liacouras Center, 1776 N. Broad St., Wells Fargo Center, 3601 N. Broad St. 
When: Thursday, Feb. 23, 7 p.m. (Liacouras), Sunday, Feb. 26, noon, 5 p.m. (Wells Fargo Center)
How much: $20 (Liacouras), $23 and up (Wells Fargo Center)
The Harlem Globetrotters were founded almost 100 years ago, predating both the ABA and the NBA, yet their feats on the basketball court are still amazing. In 2022, the first female Globetrotter, Lynette Woodward, returned as a special advisor, showcasing the largest group of women players in the team's history. At their tour stops in Philadelphia on Thursday at the Liacouras Center and on Sunday at the Wells Fargo Center, various meet and greet packages are available. Players on the roster to watch out for include: Hi-Rise Mitchell, Lights Out Garcia, Ice Casteneda, Baller Moss, Too-Tall Winston, and Temple grad TNT Lister. Who wouldn't want to hang out?
Up Late with the Sphinx
Where: Penn Museum, 3260 South St. 
When: Saturday, Feb. 25, 5 p.m. – 10 p.m. (also Friday, March 31)
How much: $30
If you've ever wondered what a real-life night at the museum would entail, Up Late with the Sphinx is one way to find out. The event is geared to children ages 6-12, providing them with an evening tour that includes games, a take-home craft, and other activities. A flashlight tour concludes the event, but you must bring your own! Important note: There must be at least one chaperone over 21 for a group of five, and children must be accompanied throughout the evening. No food will be provided but non-perishable snacks can be brought in.
Outdoors
 Maple Sugar Festival
Where: Wissahickon Environmental Center, 300 W. Northwestern Ave. 
When: Saturday, Feb. 25, 11 a.m. – 3 p.m.
How much: Free
Once you see how much it takes to get a trickle of maple syrup out of a tree, then process it into syrup, you'll understand why it's not cheap. You can get a better idea by checking out the tree tapping demonstration at the Maple Syrup Festival at the Wissahickon Environmental Center. Attendees will also be treated to freshly made syrup and candy making samples.
Arctic Wonderland
Where: Roxborough Pocket Park, 6170 Ridge Ave. 
When: Saturday, Feb. 25, 1 p.m. – 5 p.m.
How much: Free, pay as you go
Many people hate the cold, but it's necessary for ice sculptures to thrive. At Roxborough's Arctic Wonderland, the weekend forecast should give people the chance to take IG-friendly pics with the sculptures created on site. Street curling and scavenger hunts are also included in the fun. Organizers are encouraging folks to go the extra mile by dressing as your favorite winter characters, from Frosty the Snowman to Elsa from "Frozen." Live music and pay-as-you-go food and drinks will help warm you up.
Music
Shawn Colvin, Marc Cohn, and Sarah Jarosz: Together In Concert
Shawn Colvin, Marc Cohn, and Sarah Jarosz have eight Grammys between them, so someone decided they should hit the road together. We don't know who to credit for that, but we're expecting some exciting onstage moments from the combined talents of this folksy trio. If you don't want to miss out, head to the Together in Concert tour, because who needs a catchy supergroup name when you are, in fact, a super group of masterful musicians.
Freeway & Friends Live: 'Philly Freeway' 20th Anniversary
Where: The Fillmore Philadelphia, 29 E. Allen St. 
When: Saturday, Feb. 25, 8 p.m.
How much: $32
Remember when Jay-Z mined Philly for musical talent, putting State Property, Beanie Sigel, and Freeway on the national map? Yeah, we do, too. That era will be reprised at the 2023 Roots Picnic with the State Property reunion show (likely minus Jay, who was not announced as part of it). But before then, Freeway will celebrate the 20th anniversary of his debut "Philadelphia Freeway" with friends that's expected to include  Sigel, Peedi Crakk, and possibly other members of the crew.
From Louis Armstrong to Leon Bridges: Celebrating a Century of Genius in Black American Music
Where: Hatfield House, N. 33rd St. 
When: Sunday, Feb. 26, 2 p.m. – 5 p.m.
How much: Free
Black music has been a linchpin of American culture since the days of ragtime and "race records." Through multiple genres that evolved from there up to and including hip-hop, it has been one of America's most durable exports and cultural barometers. Fairmount Park's Hatfield House welcomes musicians Robin Clabby and Friends and Luke Carlos O'Reilly's Quartet for From Louis Armstrong to Leon Bridges: Celebrating a Century of Genius in Black American Music, a performance that will explore the vast diversity of the contributions of Black musicians.
Organ Day
Where: Verizon Hall, 300 S. Broad St.
When: Saturday, Feb. 25, 11:30 a.m. – 6 p.m.
How much: Free
Saturday is Organ Day in Philadelphia. But, don't worry, it doesn't mean the removal of any significant body parts. No, it's a celebration of the Fred J. Cooper Memorial Organ with performances throughout the day. It starts off with one by the Philadelphia Orchestra, the only ticketed (but still free) part of the program. For the remainder of the day the public is welcome to stop by to see an array of musicians showcasing the nation's largest mechanical pipe organ in a concert hall. Opera Philadelphia's selections include Handel's "Zadok the Priest," and Parry's "I Was Glad When They Said Unto Me," with organist Jeffrey DeVault joining the chorus.
Delaware
The Brit Pack
Whether it's nostalgia or appreciation, this is the year of tribute bands.
The Brit Pack is making a tour stop in Wilmington, with performances mimicking some of the United Kingdom's most heralded musicians. The set lists includes hits by icons like Davie Bowie, The Beatles, The Rolling Stones, and Amy Winehouse, just to name a few. The Brit Pack got its start in 2011 while its members were doing session work in the U.S. Vocalist/keyboardist/guitarist Matt Nakoa, vocalist/guitarist Mark Johnson, drummer Will Haywood Smith, and bass player Brian Percivall have even performed with some of their inspirations, including Paul McCartney and Elton John.
New Jersey
Unfinished Women Cry in No Man's Land While A Bird Dies in a Gilded Cage
One day in 1955, a group of unwed teenage mothers are forced to make the tough decision of whether or not to raise their babies. Across the world, the famed saxophone player Charlie "Bird" Parker is dying in the European home of his benefactor. What these two events have in common aside from taking place on the same day is the crux of the Camden Repertory Center play "Unfinished Women Cry in No Man's Land While A Bird Dies in a Gilded Cage."  Originally produced by the New York Shakespeare Festival, playwright Aishah Rahman uses poetry and music to meld the two stories.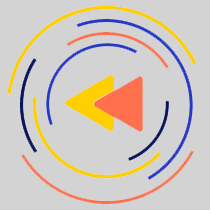 Saturdays just got more interesting.
WHYY is your source for fact-based, in-depth journalism and information. As a nonprofit organization, we rely on financial support from readers like you. Please give today.