'They are chasing these kids to their deaths': Camden police pursuit prompts questions, flashbacks for Thomas family
Michael Thomas ended up in the Cooper River following a police chase in Camden. Two years later, questions remain.
The news that a young Camden man died after being pursued by police on the evening of February 6, 2021 hit Tanisha Randall hard.
The decedent had tried to elude Camden police after they pulled him over for reckless driving at about 7:30 p.m. He then crashed his car, ran up an embankment and onto Route I-676, where he was struck and killed by a motorist.
"I'm reliving this all over again," she said. "They are chasing these kids to their deaths."
Randall's son, Michael Thomas, suffered a similar fate two years ago on the way home from celebrating his son's fifth birthday.
In the early morning hours of Jan. 22, 2019, the 25-year-old was driving back to Camden from his children's mother's house in Pennsauken when police said they attempted to pull him over for speeding. The Pennsauken police report said that Thomas led them on a chase, crashed his car into the concrete highway divider, and ran as they pursued him on foot — into the frigid 15-degree air, behind the Speedway gas station and towards the Cooper River.
Nearly four months later, Thomas' decomposed body was found in that river.
Last month, Thomas' mother sued the Pennsauken and Camden County police departments in U.S. District Court for negligence and wrongful death. Randall asserted that the police departments allowed Thomas to "unnecessarily drown in the river" and they showed "deliberate indifference in failing to undertake a rescue."
Had Thomas' death occurred eight days later, it would have been investigated by the NJ State Attorney General's office, as mandated by a 2019 law that allows the AG to supersede local prosecutors "whenever a person's death occurred during an encounter with a police officer or other law enforcement officer acting in the officer's official capacity or while the decedent was in custody."
The law was enacted on Jan. 30, 2019, but only applies to deaths that took place on or after that date.
At the time of his death, Thomas was free on bail awaiting trial on charges stemming from a robbery. He was wearing an ankle monitor, and was due in court later that same morning.
Thomas had spent the evening with his son Major Thomas, and the boy's mother, Melissa Rivera. They shopped for birthday gifts for Major and then returned to Rivera's home to play video games until after midnight. Thomas borrowed Rivera's car to get back to his Camden residence before his court-ordered curfew. According to police reports, it was 1:22 a.m. when Pennsauken police began their pursuit.
At about 2:30 a.m., Rivera said Pennsauken officers arrived at her house and explained the situation. "They said they couldn't find him," Rivera told WHYY. "I said, 'Could we get a search team?' They said because he was a fugitive, they wouldn't help me look for him."
Randall wanted to know if the police had searched for her son, asking them, "'What if he hit his head during the crash and passed out?'"
Their answer, she said, was, "Ma'am, we searched for him and we even had the Camden police help us."
Randall said she followed up with Camden County Police two days later, and they told her they were never notified of the incident. She said she overheard a Camden officer telephone Pennsauken police and say: "What do you mean the last place you saw him was in the water and you didn't continue the search?'"
Camden County spokesperson Dan Keashen said that Camden County officers were not involved in the chase, but did assist in a search. Pennsauken Police Chief John Nettleton said his township does not comment on pending litigation.
Family members became amateur detectives. Rivera asked Pennsauken police officers to meet her at the Speedway and show her where Thomas was last seen, on the bank of the river. For two weeks, she combed the area, interviewing the people who lived in tents behind the gas station.
"I was giving them water and sandwiches to see if they knew anything," Rivera said. "They told me that they heard a big crash, a lot of sirens, and saw the cops chasing him back there but they couldn't really say what happened." Rivera asked a Speedway employee if she was sure she didn't see anything. Rivera recalls the woman saying: "I got my own problems, I don't want to be involved.'"
Reported sightings of Thomas gave family members hope, while his children, Major and Ma'ky Thomas, grieved.
"The kids were crying every night," said Rivera. Except for a brief incarceration, she said, "There wasn't a day he didn't see them since they were born. He took them back and forth to school every day."
Thomas also had a daughter on the way, with girlfriend Ashley Thomas, who coincidentally shares the same last name. Before he disappeared, they agreed to name the girl Makenzi Navaeh Thomas.
Thomas shows Makenzi pictures of her father and is making her a scrapbook. She said Thomas had planned to pick her up at her Camden residence on his way home from the celebration. She had dozed off. Upon awakening after midnight, she saw his last text asking if she was ready.
Randall said no one believed that her son would leave without a word. Thomas' sister, Shaqwasia Randall, was nine months pregnant so didn't join the search, but "thought honestly it was a joke. He wouldn't do that."
In the spring of 2019, Randall said she prayed and told God, "I need closure."
On May 15, two days after that prayer, Rivera told Randall she had found a note on her door asking her to contact the Pennsauken police. The two women went to the police station, and were told that Thomas' body had been found a day earlier. Randall said she was too distraught to ask for details.
Randall learned her son was found in the Cooper River when she saw a news item in the Courier-Post that said the body of a 25-year-old had been recovered there, and "put two and two together." He was identified by his tattoos and clothing, and buried in a closed casket on June 4, 2019, one day after Makenzi was born.
The autopsy said methamphetamine and buprenorphine were in Thomas' system. The Gloucester County medical examiner ruled that his death was an accidental overdose.
When Randall questioned the autopsy results, she said she was told that her son's body had been in the water too long to determine if he had drowned. She said she wishes she had gotten an independent autopsy. When Thomas' family members asked about video from bodycams, they were told Pennsauken police officers were not equipped with them.
"My son didn't swim," Randall said. "He wouldn't even get in the pool I had in my backyard!"
The family had also assumed Thomas could be tracked through the ankle monitor. Rivera said he was in a hurry to get home that night because the battery in the device had died; the suit alleges that Pennsauken police did not attempt to trace Thomas' whereabouts through the monitor.
Police pursuits have been controversial. A year ago, an Asbury Park Press/USA Today investigation discovered that New Jersey police pursuits had killed at least 55 people in the preceding decade, and injured more than 2,500 — with nearly half the injuries sustained by bystanders and officers. They also found at that time that New Jersey ranked second only to Louisiana for the percentage of Black residents killed during police pursuits since 2009.
In December 2020, sweeping changes in policing, with the goal of de-escalation, were introduced by NJ Attorney General Gurbir Grewal. The new policies include limiting the use of deadly force and police pursuits, but will not take effect until the end of 2021.
Randall said she welcomes such measures. "At what point," asked Randall, "do police officers get blamed for anything? But the water had not been searched… even if he's a fugitive, he's still a human being and still has a right to life." Randall said it would be "a crime" if the police knew he went into the water and they purposely walked away.
Like Randall, Rivera wants answers that she can't find in the woods behind the Speedway.
"I've walked it in the morning and at night," she said. "I've walked it with friends. I've tried to imagine it over and over and over, and I can't grasp exactly how it happened.
"My babies' dad has done a lot of things, but he didn't deserve that."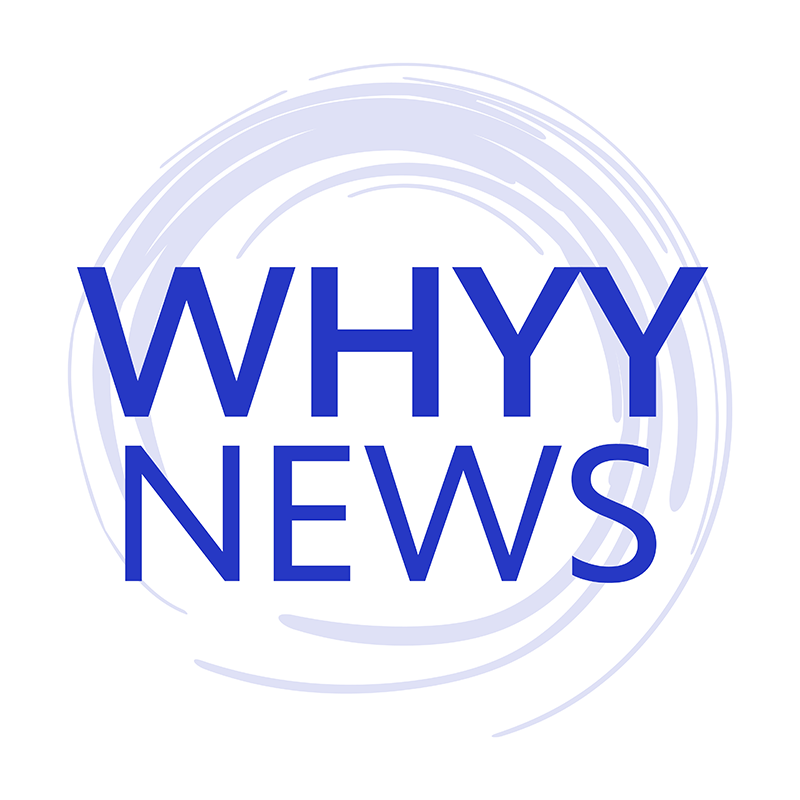 Get daily updates from WHYY News!
WHYY is your source for fact-based, in-depth journalism and information. As a nonprofit organization, we rely on financial support from readers like you. Please give today.