After George Floyd, can Camden policing live up to national praise?
After drawing national headlines for the way Camden police have built trust with residents, recent incidents show residents standing up to officers.
On social media, the July 11 barbecue in Camden's Parkside section promised a photographer, mechanical bull, and two DJs.
It also featured an unexpected face-off between residents and police that could easily have ended in disaster.
Before the barbecue on Princess Avenue began, Camden County police officers demanded organizers change the party location and remove the bull, said witnesses. Officers also confronted some young people in a car for parking too close to an intersection, then arrested them on marijuana charges. When a respected mom in the neighborhood, Shante Perry, reached into the vehicle to retrieve a wallet for a friend, she was also arrested, triggering a melee.
A few weeks later, on July 26, Camden resident Derrick Gallashaw and a friend were issued summonses for loitering with intent to distribute drugs while conversing in a pickup truck in front of his house at 4th and Ferry, even though police found no substances on either man or in the vehicle.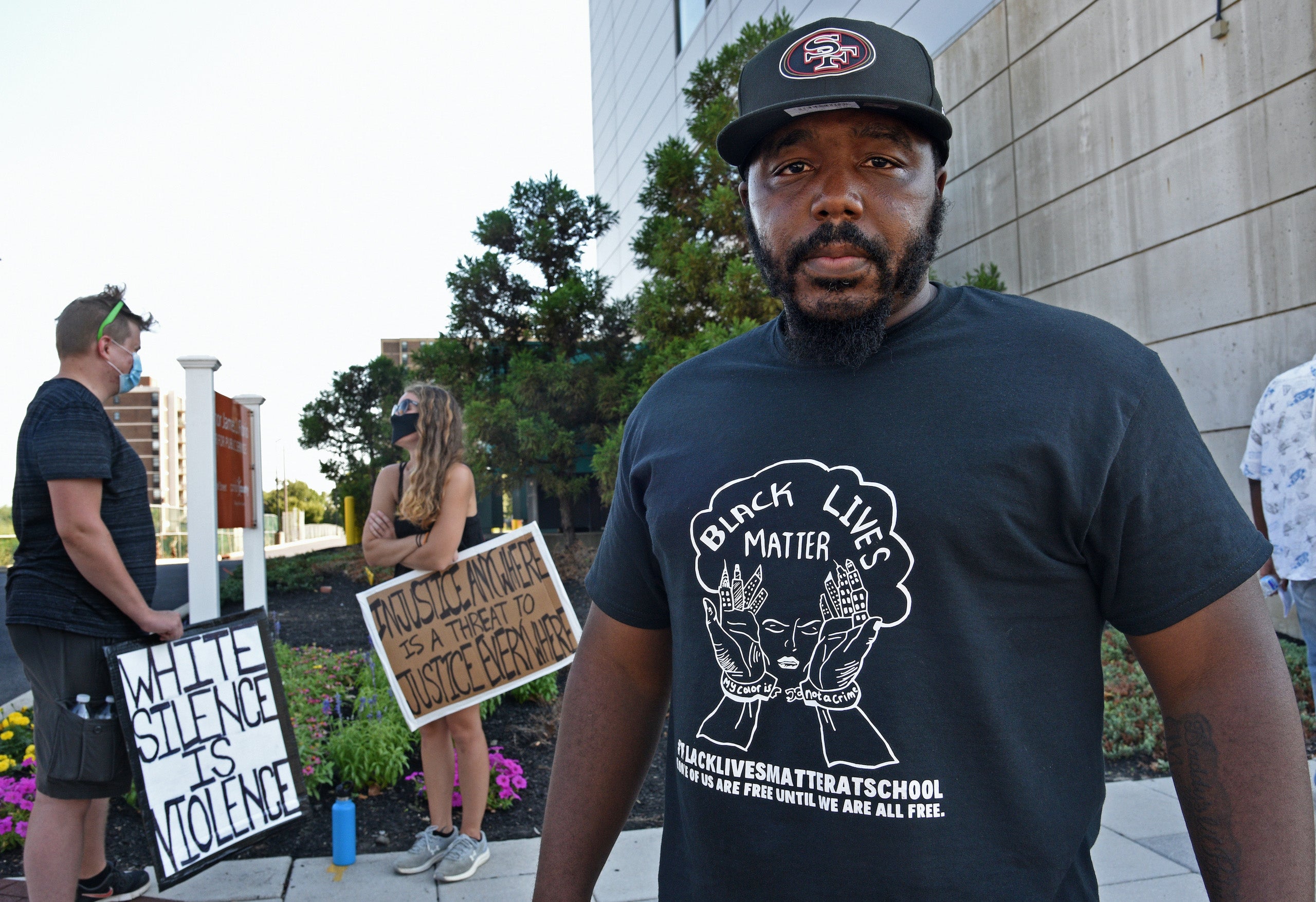 In both incidents, residents resisted what they considered overly aggressive policing. Gallashaw, a passenger in the idling truck, said he refused to divulge his Social Security number and that the driver, David Holmes, called 911 to complain during a roughly two-hour search. In the Parkside altercation, residents literally pushed back against police.
The killing of George Floyd by Minneapolis police and the racial reckoning it sparked has fueled a growing impatience with instances of heavy-handed policing in Camden.
The county-run force that patrols Camden has won accolades as an example of community policing, in which officers build trust among residents. Camden County Police Chief Joe Wysocki drew praise for marching with Black Lives Matter demonstrators after George Floyd's death. The murder rate is down dramatically, the county-run force — now 54% officers of color — is receiving de-escalation training, and there's a push to recruit Camden residents for the force.
With praise came pressure.
"Because of all the attention that Camden is the model, they're riding high," said Camden County NAACP President Kevin Barfield.
"We are being held accountable for every officer's actions across the country," said Camden County Police Capt. Zsakhiem James. "We didn't just start trying to bond with the community after George Floyd… We understand that our power really comes from the community and we want to raise the quality of life for everyone."
Police kept moving the BBQ
Witnesses said police made organizers move the Parkside party four times, even from a location where a property owner had given consent.
When Shante Perry reached into the car — by then considered a crime scene by officers — to pick up the wallet, she said an officer told her if she didn't turn it over, she'd be arrested; the wallet was given to police.
"So next thing he says, you're getting locked up," recalled Perry. "I'm telling the cop my leg has already been injured, I can't move, everybody's just pushing… so I fell and I'm trying to get up."
Her daughter Shadai Perry, seven months pregnant, had wedged herself between the police and her mother, and also fell during the scuffle.
"She jumped out in front of me to protect me," said Shante Perry. "So now I'm on the ground and I'm saying, my leg, I can't move … in the videos, the cop has his knee on my back and his arm is around my neck."
Videos on social media showed an officer holding Perry facedown on the ground and later, guiding her to an ambulance. Police also helped Shadai Perry to her feet.
Tawanda "Wawa" Jones, founder of the Camden Sophisticated Sisters drill team and a longtime Parkside resident, arrived at the scene in time to see the officer restraining Perry. "She's got a brace on her leg, he's putting all this weight on her back, her left leg was bent backwards … she's in pain, screaming and crying."
At this point, the specter of George Floyd dying at the hands of Minneapolis police while residents watched helplessly was hanging over them in the hot summer air.
"There were two tall kids with masks on their faces and the one says, 'Miss Wawa, get out of here and the other kid said, Miss Wawa, you got to go,'" recalled Jones. "It was clear to me that they were going to fight the cop." She quashed the plot.
She attempted to defuse the confrontation between the kids — who Jones recalled as being "absolutely fearless" — and police officers, none of whom she'd ever met. As the crowd swelled to 50 or 60, Jones said two of the dozen or so officers present seemed bent on escalation — one of whom had his back to a crowd.
"Anybody could have taken his gun," said Tawanda Jones. She was relieved the fracas had occurred in Parkside, one of the more peaceful neighborhoods in a city that has been named the most dangerous city in America more than once.
"If this had happened in Whitman Park or Centerville," Jones said, "you'd probably have a dead cop on your hands."
Shante Perry, who had been awaiting surgery for a knee injury, spent several days in the hospital; however, doctors said the incident did not cause further damage to her leg.
The 44-year-old said police handcuffed her to a hospital bed on an assault charge the morning after the party. It was, she said, her first arrest.
"Right now," Perry said, "I can't trust a cop. I'd rather have justice for my son and my husband." Both were murdered in city streets, the younger Perry last year and his father in 2012; those homicides remain unsolved.
Camden police declined to comment on the incidents in Parkside and in front of Gallashaw's home except to say that both were under investigation.
Activists press for answers
A few days after the barbecue, activists gathered at the police administration building to protest police behavior at the party and Chief Wysocki invited several residents and city officials, including members of Shante Perry's family, to view bodycam videos from the incident.
"I think they wanted us to see it because they wanted to show that a pregnant woman wasn't thrown to the ground," said Jones, who saw the videos. She considers Wysocki a friend and believes he is doing his best. "I thought the community did really well," she said, "compared to what could have happened."
Camden activist Sean Brown, who also viewed the videos, saw "good and bad on both sides." The community needed to do better, he said. "If you smoke weed, don't leave it in plain view. When you are confronted by police, do your best to stay calm." Brown questions the importance of marijuana arrests, given that a referendum to legalize the drug is on this November's ballot statewide.
"For the police, should they even be dealing with issues like small amounts of marijuana when we're one election away from legalizing it anyway and there's unsolved murders?"
On July 30, activists held a town hall meeting about policing at Camden's Farnham Park and invited police. Wysocki requested a Zoom meeting instead because of the pandemic, but was refused.
The activists' demands, which had been announced at several previous rallies, included firing overtly racist officers; focusing on violent crimes; establishing a civilian review board; and returning the county-led force to local control.
Of the Parkside incident, community organizer Ronsha Dickerson said, "We saw the police using excessive force against children and Black women in the community! So you tell me why the police chief won't be here today to discuss what happened on Princess Avenue."
For activist Oji Baba Madi, Gallashaw's experience demonstrated that hiring officers familiar with Camden is more important than the community-friendly events the department frequently hosts.
"We don't need your damn barbecues or soft-serve ice cream," he said, "we need police officers that know the community, that know that the brother is in front of his own house and that not every Black man sitting in a car is trying to sell dangerous substances!"
Recruitment in Camden isn't easy
Vidal Rivera grew up in downtown Camden and joined Camden County law enforcement in 2014 as a criminal analyst. Now a police officer in charge of recruitment, the 28-year-old said policing in the city has changed for the better.
"It's not all about kicking doors in like it was," said Rivera, who uses his encounters with "people who have PTSD from those days" as opportunities to demonstrate a different, more community-friendly approach to law enforcement.
Rivera is tasked with finding local young people who want to become cops, not an easy job. Even the $50 fee for the civil service exam "can mean a lot to someone in Camden," he said. "Some of these guys don't understand responsibility and can be around friends who are doing illegal things."
James, who was born and raised in Camden, said his department trained officers "not to be an occupying force, but an integral part of the community."
But if they're already from the city they're policing, officers are more likely "to have a guardian mindset," said James, "instead of a warrior mindset."
After the Parkside incident, Tawanda Jones volunteered to help the Camden County Police Department find homegrown applicants to become officers. Last week, she referred four local young people to Wysocki for consideration.
Rivera appreciates the help.
"It's a big value to have officers from the city," he said. "You know who to look for in your neighborhood, you know who shouldn't be around. You can inspire the next kid to take your spot."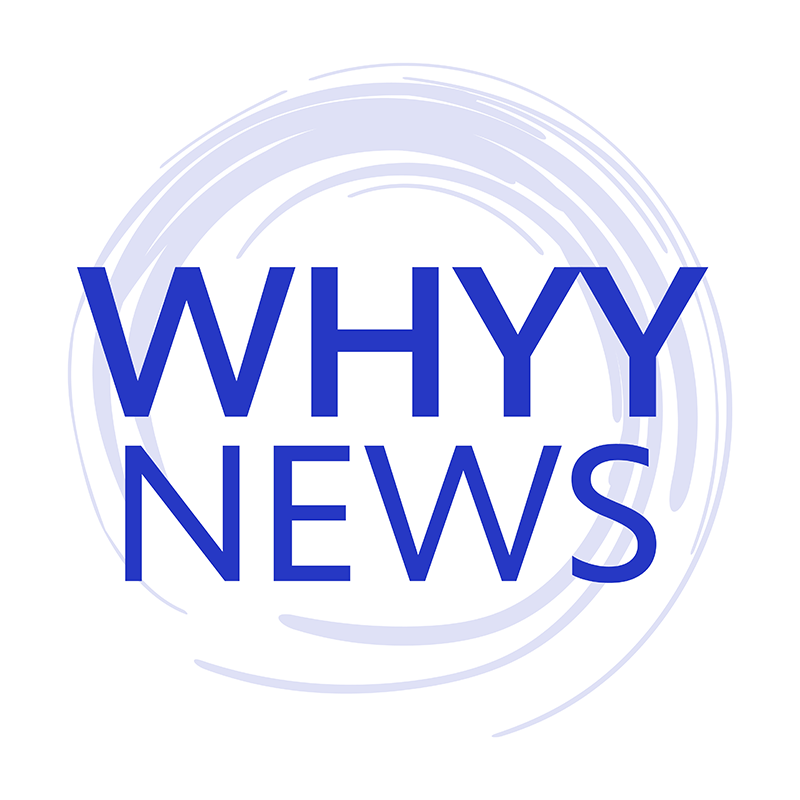 Get daily updates from WHYY News!
WHYY is your source for fact-based, in-depth journalism and information. As a nonprofit organization, we rely on financial support from readers like you. Please give today.