The Spanish-language voice of SEPTA is voting for president for the first time
You probably don't recognize Elvira Méndez by name, but you know her voice if you ride SEPTA .This Election Day marks her first presidential ballot.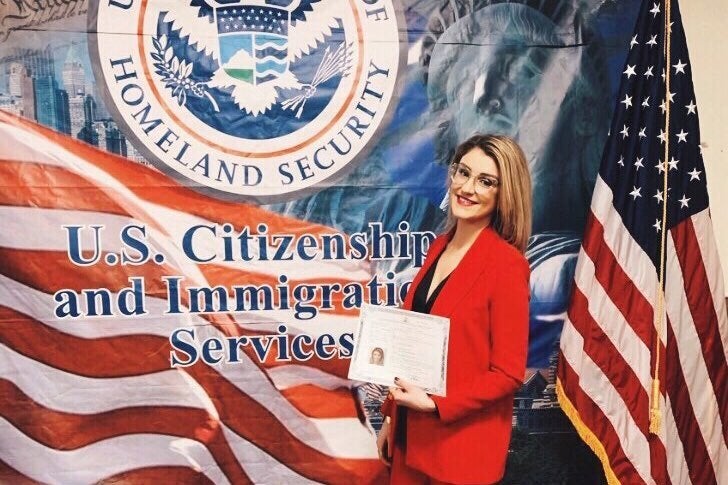 Ask us: What do you want to know about voting and the 2020 election?
You probably don't recognize Elvira Méndez by name, but you know her voice if you ride SEPTA.
Méndez is the woman behind the system's bilingual announcements. Riders can hear her voice at various Broad Street, Market-Frankford, and trolley stations. As one of SEPTA's public information managers and a specialist in multilingual communications, she reminds Spanish-speaking commuters where to stand, how to stay safe, and recently, to wear a mask.
This year, she's using her voice in a new way — to cast a vote in the upcoming general election for the first time ever.
"A choice in choosing who governs us"
The road for Méndez to become eligible to vote was a long one — 12 years to be exact.
Méndez is originally from a small fishing village in the north of Spain called Luarca. She came to the United States on a scholarship to study international studies at the University of Richmond in Virginia in 2007 and moved to Philadelphia in 2008 for a job opportunity. She was "fortunate" to obtain various visas as well as a green card before she decided to apply for citizenship, she said. That application was motivated by a desire to participate in the democratic process, she recalled.
"It was important to me because I wanted to have a voice in choosing who governs us," Méndez said. "The climate we have been living in the past few years pushed me to get organized, apply for my citizenship, get it, and then vote."
Méndez's grandparents lived in Spain through a time when the country was under the dictatorship of Francisco Franco. Knowing that history made her recognize the privilege that comes with a ballot.
"They were not able to vote for the first time until 1977, when they were in their forties," Méndez said. "I felt I had to do it for me, and those who can't vote, I felt I also owed it to them."
Méndez officially became a U.S. citizen in 2019, and that same year, and she registered to vote in local elections in Philadelphia. "It felt amazing and weird at the same time." she said.
This time around, things feel different, and a bit more significant since what's at stake is "enormous," she said. The new voter thinks that the issues she cares a lot about — immigration, racial and ethnic equality, health care and climate change — are radically at-risk.
"I feel it is a big responsibility and makes me feel emotional," said Méndez. "It might be the most important election in American history. I feel like the national leadership since the last election has not upheld the best of the American values. As someone who grew up in another country, I valued the ideal of American democracy and want our leadership to share this value," she said.
Climbing the ranks at SEPTA
Many of Méndez's values are integrated in her work at SEPTA, where she's risen through the ranks over the past six years.
"I'm a passionate advocate for public transportation and language accessibility," Mendez said.
She began her career at the agency in 2015 as an outreach coordinator for English-as- a-second-language communities. In this role, she built relationships with civic leaders, businesses and other residents to understand and address their transit needs. Two years later, she shifted to SEPTA's Community Relations Department, where she honed in on the region's growing Latino community's specific needs. She worked her way up to public information manager, where she is now responsible for working with media organizations and enhancing SEPTA's Spanish-language communications.
It was just last year when she recorded announcements for SEPTA to play at stations across the city. It's a small but powerful step in making the system more accessible to Spanish-speakers, she said.
"I deeply believe in the positive role public transportation plays in economic development, sustainability, health, and personal opportunities. That, together with language accessibility, is vital for communities and cities to thrive," Méndez said.
Méndez already mailed in her vote. She was the first person in line at her neighborhood polling place, filled with enthusiasm, she said.
Dropping off the ballot in the mail didn't take away at all from the feeling of responsibility that she held in her hands.
"I hope my vote counts, and we have a change in leadership," Méndez said. "I worry that the current administration will continue to erode and weaken the structures and systems that make this democracy special."
"As an immigrant, and as someone who has worked with immigrant populations, I want leadership which shows respect for and embraces us and our experiences."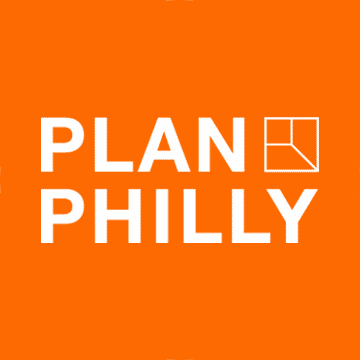 WHYY is your source for fact-based, in-depth journalism and information. As a nonprofit organization, we rely on financial support from readers like you. Please give today.