Fix roads, fund transit: 5 Philly commuters share their White House wish list
The next president will make calls that shape the future of Philly's beleaguered transportation system. Here's what local riders need from the White House.
Ask us: What do you want to know about voting and the 2020 election?
The next president is sure to set an important tone for transportation and mobility in Philadelphia.
The commander-in-chief can make infrastructure improvements and direct federal funding to public transportation networks, highways, roads and bridges.
Federal funding is an essential part of SEPTA's annual budget — especially as the state's contributions hang in the balance and the authority struggles to maintain services in the face of record revenue losses linked to the pandemic.
In the 2020 fiscal year, federal dollars made up a third of the Philly region transit agency's total budget. PennDOT gets about a quarter of its funding from the national level.
Incumbent President Donald Trump is considering a plan that would spend $1 trillion on infrastructure improvements over the next decade, mostly on highways and bridges. Critics call out the plan for its cuts to grant programs that benefit public transportation systems. The politicized nature of Trump's larger approach to transportation funding led New York City, Seattle and Portland last week to sue the administration over a policy that withholds federal funds for transit from cities it deems to be "anarchist jurisdictions."
"For most of my lifetime, red administrations have favored highways and blue have favored mass transit, but the contrast has never been as stark as it is today," city planner Jeff Speck recently told CNN Business. "[Agencies] just have to hope that a blue victory flips federal policy back to caring about poor people who can't afford cars.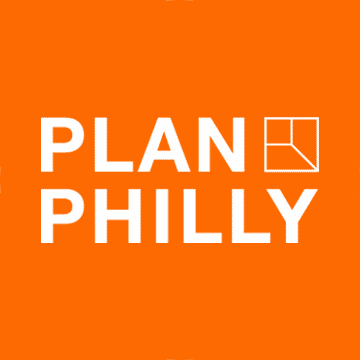 Meanwhile, Democratic candidate and former VP Joe Biden has promised to spend $50 billion in his first year as president to fix up America's highway system. The candidate — known as "Amtrak Joe" for his regular train commutes to D.C. —  also expressed interest in developing a $5 billion electric vehicle network and investing in public transit.
What do Philly residents want by way of federal transportation policy anyway? Here's what some say they're hoping to see from their next president:
Smooth out the highways
Tanya Heath doesn't even have a driver's license.
She's unemployed now, still waiting for both of her former bartending jobs to bring back their full staffs in the pandemic. The 32-year-old Mantua resident used to travel to those gigs either on foot or by SEPTA. For a while, a car didn't seem necessary.
But irregularities in SEPTA service have convinced Heath to try for her driver's license and shop around for her own vehicle.
"I'm planning my day around, I need to make a bus at this certain time, and you show up at the bus stop and the bus never shows up," Heath said. "It's like, what's going on?"
If she could guide the hand of the next president, she'd have him channel funding to urban public transportation networks so they can provide more reliable service.
And since she's converting from transit user to driver, she'd like to see improvements made to the highways in and around Philly.
"We use these major systems every day," Heath said. "After the winter, it's like they fill the visible potholes and they never go back to reassess the roads. We're forced to deal with that for the rest of the year."
Provide clearer info on public transit for people with disabilities
Elizabeth Clay is 42 and lives in Conshohocken. When she's running errands in her neighborhood, she'll walk or take her car. But she relies mostly on Regional Rail to get to her marketing job in North Philadelphia — plus any other activities she wants to do in the city.
"I try to take as much public transportation as I can," Clay said. "I like to chill out on the train and read my book. I'm not spending as much money on gas, and I feel like I'm kind of doing my part for the earth by not driving as much."
What would she want to see change? Clay has a physical disability. Only eight stations on the Manayunk/Norristown Line that she frequents are wheelchair-accessible. And although she said she's learned how to navigate SEPTA's accessibility challenges — she's memorized the locations of hard-to-find elevators at most of the Center City Regional Rail stops — she'd like to see accessibility conversations move to the forefront.
"There's so much decision-making when you have a disability and you're going somewhere," she said. "To really understand the nuance of that in the non-disabled community would be amazing."
Expand public transportation into the burbs
Eric Nixon drives to his day job at WURD Radio. He spends 30 to 45 minutes in his 2015 Ford Focus getting from home in Blackwood, New Jersey, to the station on North Delaware Avenue.
Nixon takes Route 42, I-76 and the Ben Franklin Bridge. Though he said they're often crowded with other cars, he's not prioritizing roadway improvements or traffic reduction for his next presidential candidate. In general, he likes his commute.
"I've gotten used to it over the years, doing this commute for about a decade now," said Nixon, who's 31. "I'd say generally it's a good time to just reflect on the things I need to do for the day."
As the son of Ted Nixon, a former SEPTA mechanic who died of COVID-19, Nixon said he'd like to see more federal funding go to public transit.
"Not everybody has the luxury of vehicular transportation," he said. "On the off chance that, knock on wood, my car gets stalled, I have to figure out how to get to work. That requires me to become familiar with NJ Transit, which brings me to local Philly transit. It's there if I ever need to do it. … So any ideas they have to improve any level of public transportation, I would be for."
Enforce traffic violations, build up electric vehicle infrastructure
Jerry Sulat is retired, so he's not commuting much anymore. But the East Point Breeze resident still needs to get around. When he needs groceries or he's visiting a friend, he'll usually walk or ride his bike. If he's leaving the city, Sulat will drive.
The 70-year-old Sulat is frustrated by the seemingly constant congestion on Philly streets — and by reckless behavior from drivers. That's why he wants to see better traffic enforcement measures, like red-light cameras.
"As a bicyclist, I have to be super, super cautious riding in town," Sulat said. "The red-light cameras would be a good thing to do, and they'd pay for themselves as well."
He and his girlfriend are also regular SEPTA riders — thankful for the free rides they get since they're older than 65. Sulat would like to see a federal investment in transit infrastructure to keep these systems alive.
He's also excited by the possibility of electric vehicles.
"As someone who is interested in the environment, I believe that we have to evolve into an electric vehicle society," Sulat said. "It's not really going to happen in the degree to which we would like until we have more electric recharging stations, more infrastructure and the ability to do that whole concept."
Fix Philly's roads
Kiara James is raising her two daughters from their home in North Philadelphia's 19123 ZIP code. She's been working her data entry job from home for four years — so she doesn't have a commute.
But when the 30-year-old mom does need to get around, she drives. It's more convenient and cleaner than public transportation, James said, and she has more control over the journey.
Before the pandemic, sometimes she even drove her two daughters to their school just two blocks from home. She felt safer that way, with high rates of gun violence in her neighborhood.
If she could, she'd ask the next president to prioritize infrastructure improvements to urban roads and highways.
"I would like to see the roads being fixed up," James said. "There are a lot of potholes and roads that are closed doing construction. I would like to see that change."
WHYY is your source for fact-based, in-depth journalism and information. As a nonprofit organization, we rely on financial support from readers like you. Please give today.