The first Black 'Anastasia' meets Philly's Chocolate Ballerinas
Members of Philly's all-Black ballet company were invited to meet the cast of Broadway "Anastasia" and its Black lead, Kyla Stone.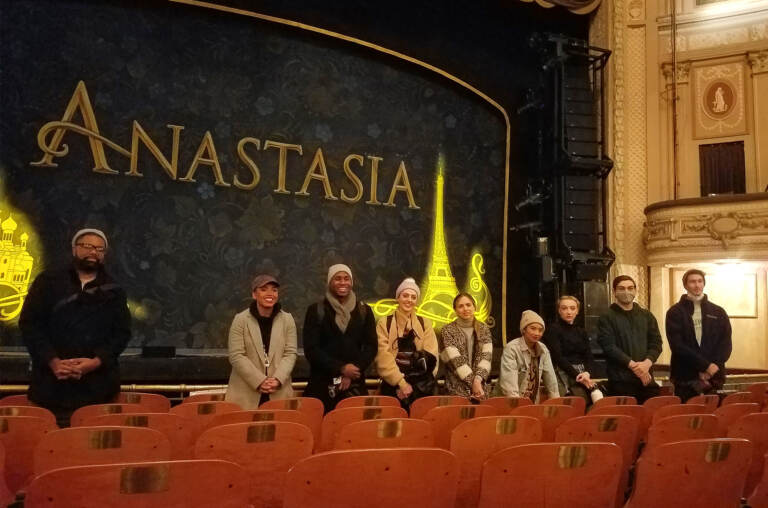 Noni Diarra was just 4 years old when she performed her first ballet recital, on the stage of the Merriam Theater on South Broad Street. Sixteen years later, she came back to watch the first Black lead in the Broadway musical "Anastasia," Kyla Stone.
She got emotional.
"I don't know why I'm crying," said Diarra, pausing to regain her composure. "Being able to see people who look like me in a space like this is amazing."
Diarra is an undergraduate at West Chester University studying biology, and still keeps up her dance practice at the Chocolate Ballerina Company, an all-Black classical dance company in Philadelphia. She will be performing in its upcoming, all-Black production of "The Nutcracker…Dipped in Chocolate."
Members of the company were invited to watch "Anastasia" on Wednesday afternoon and talk with the cast afterwards, including Stone.
"I always grew up wanting to see princesses that looked like me," said Stone, "and knowing that there was going to be something out there for me at one point in my life when the time was right."
Stone is a newcomer to Broadway, suddenly launched into the lead of a large-scale production of "Anastasia" touring through 40 cities.
The musical leans into legends that circulated widely for most of the 20th century that Anastasia, the daughter of a royal family killed during the Russian Revolution, had mysteriously survived that execution, suffered anesthesia, and disappeared.
Nothing messes up a good story like science: DNA evidence proved in 2007 that Anastasia was, indeed, killed alongside her family in 1918.
Nevertheless, Stone's career trajectory somewhat mirrors the legend she portrays on stage: A young woman starts with a dream, builds herself into that dream, then sees that dream turn into a reality, as she sings in her first solo number, "Journey to the Past:"
Years of dreams just can't be wrong!
Arms will open wide.
I'll be safe and wanted,
Finally home where I belong.
"I come out for 'Journey to the Past,' and it's the one time I can see the audience," Stone said.
"To see so many young girls and young boys with such bright eyes just looking up at me, getting to see someone that looks like me standing on stage, in a place of agency, defining who she is and being allowed to express herself and her emotions and her voice, and be afraid, and actually go through all of this and show that she is strong — that's all I could wish for, and something that I wish I had when I was younger."
Members of the Chocolate Ballerina Company, ranging in age from 5 to 25 years old, asked the cast of "Anastasia" about staying in shape, about costumes, about working with a live orchestra, and other technical aspects of performing in a Broadway show.
Ensemble member Evin Johnson saw that those questions were dancing around the main point: How can these young performers do what he's doing?
"I know you're trying to get out of us our experience, because this is something that you want to do," said Johnson "I just want to tell you: You can do it and you will do it if it's something that you really, really want to do. So please, please just keep practicing, keep training, because you will be in this spot, and we'll be asking you."
The Chocolate Ballerina Company was started in 2017 in North Philadelphia by Chanel Holland, who wanted to give free and subsidized professional ballet training to underserved communities, particularly for African Americans. She said many younger Black dancers regard ballet as predominantly white, so her company provides both training and performance opportunities that dancers might not otherwise have.
"I felt like today was very central in their development as young artists to see that this could be something that they could possibly take as a career," she said, "and to inspire other lives through the arts and performing arts."
One of Holland's dancers, Aliya Anderson, 25, took up that challenge when she opened her own dance school last year, the Modern Dance Academy, so she can encourage young Black dancers to pursue ballet.
"I was told as a Black dancer, 'Ballet isn't for your color or your body type,' or whatever the case is," said Anderson. "I am so blessed that I'm able to say to these kids, 'You can do it.' We don't say 'can't' in my dance school. You get push-ups for that. You cannot say 'can't.'"
"Anastasia" is a musical, not a ballet, but the climactic scene — when Anya (aka Anastasia) first sees her royal grandmother with whom she has been trying to reconnect — occurs during a Parisian performance of Tchaikovsky's ballet, "The Black Swan."
Anderson, who had never seen nor heard "Anastasia" before, said she was amazed by the Broadway production values; the costumes, dancers, singing, and backdrops were "magical."
Holland said she had never before seen a performance of any kind at the Merriam Theater, but jumped at the chance to see the cast talk to her performers.
"I've never read the book and had no idea what I was coming into," she said. "I'm leaving here so overwhelmed and so inspired to create more visual arts like this, so that my people — when I say my people I mean my community, I advocate for my people — can be exposed to this. I'm 31 years old. I've never seen anything like this before."
What Holland saw in "Anastasia" might come out in her direction of "The Nutcracker…Dipped in Chocolate," which will be performed twice on Dec. 19 at the Mandell Theater, on the campus of Drexel University.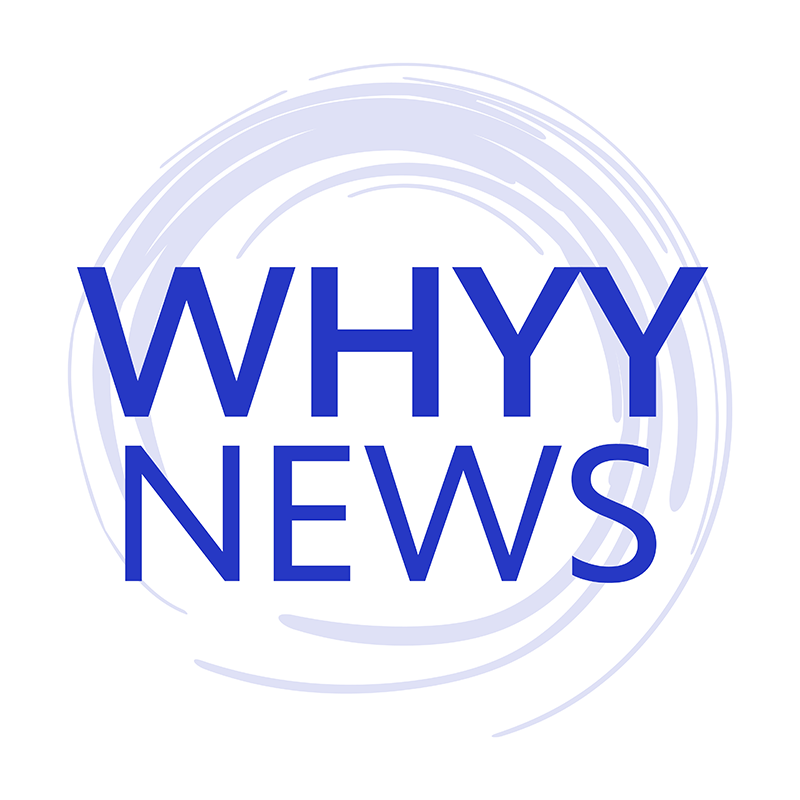 Get daily updates from WHYY News!
WHYY is your source for fact-based, in-depth journalism and information. As a nonprofit organization, we rely on financial support from readers like you. Please give today.