Philly's great-grandmother of African dance, Ione Nash, has died
Ione Nash, 97, a performer and instructor who helped launch an African dance movement in Philadelphia and continued dancing well into her 90s, has died.
Family members say Nash died in her sleep early Friday morning, July 23. She had been taking care of herself in the same Germantown home she had lived in for 75 years, until 2019 when she moved in with her grandson in Norristown after her left leg was amputated due to an infection.
Alongside figures like Arthur Hall and Kulu Mele, Nash forged an African dance tradition in Philadelphia with her longtime collaborator, drummer Kenneth "Skip" Burton. The Ione Nash Dance Ensemble has been a staple of the annual Odunde Festival on South Street, and in her 90s, Nash was still teaching dance and martial arts in the city's recreation centers.
Although small in stature — she was less than five feet tall — she commanded any stage with her technique and boundless energy.
"To be such a small, petite woman, she was very fierce and she demanded that you do the steps right," said Wendy Burton, a former student of Nash who became a member of her dance company in the 1990s. "By her example, you were able to do a little bit of what she could do. Just a little bit. She was just an amazing teacher. I think that she was just born to do this."
Born Ione Shirley Osborne in 1923 in Philadelphia, she did not walk until she was five years old due to problems with her legs, according to her grandson Martin Dickerson.
Nash did not start dancing until she was 28, already married to Archie Nash and raising a young daughter. In the summer of 1950, she was walking through an art fair in Rittenhouse Square with her five-year-old daughter, where she saw a painting of a ballerina lacing up her shoe.
"I said to my daughter, 'That's what I'd like to do,'" said Nash in a 2012 video interview. "We kept walking around. Later a gentleman came up to me and said, 'I heard what you said about wanting to dance, I know someone who teaches dancing in West Philly.' He gave me her card."
Nash was referred to Olive Bowser and her school in West Philadelphia where she learned ballet, jazz, and tap. She later moved on to Marion Cuyjet's Judimar School of Dance, which then led her to Saka Acquaye, a native Ghanian artist and musician then studying at the Pennsylvania Academy of Fine Arts. He started the city's first African dance ensemble, a short-lived company of which Nash was a member, as was Arthur Hall, who went on to found the influential Arthur Hall Afro-American Dance Ensemble.
Within 10 years of that Rittenhouse Square art fair, Nash found herself at the center of Philly's African dance movement. Her own company, the Ione Nash Dance Ensemble, was based out of her school at 5811 Germantown Avenue.
Nash was known as a demanding teacher, something she learned from her own teachers.
"One time Marion Cuyjet told me that I would never be a dancer. My technique was perfect, but I didn't have no feeling. She said, 'You're cold,'" Nash recalled in a 2014 interview. "It hurt me, but down the line it gave me a better understanding of what I'm trying to teach students: they've got to do more than steps."
Dickerson, her grandson, said she remained very serious about dancing until a severe leg infection nearly killed her in April, 2019, necessitating an amputation.
"She was definitely intense. She stayed intense, especially when it came to dancing," he said. "Once the drum started, it was a different woman. She didn't mess around with that."
Although known widely for African dance, Nash enjoyed and was accomplished in other kinds of dance, including ballroom partner dancing. She began studying karate after being mugged in her late 60s, ultimately becoming a black belt and instructor.
Nash's husband died in 1984, and her daughter died in 2001. She is survived by three grandchildren, eight great-grandchildren, and nine great-great-grandchildren. A celebration of her life — with dancers, martial arts, and drummers — is tentatively scheduled for the first week of August.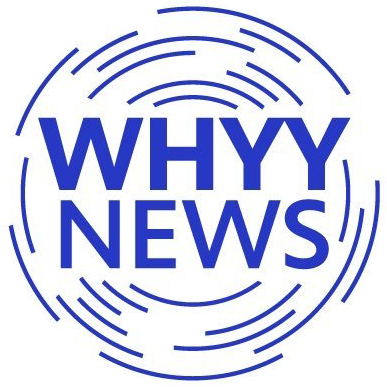 Get daily updates from WHYY News!
WHYY is your source for fact-based, in-depth journalism and information. As a nonprofit organization, we rely on financial support from readers like you. Please give today.