The COVID year: A single mom's fight to keep her kids in school and her family together
A year ago, Tiffani Szabara was managing a restaurant and living a stable life with her four kids in a middle-class suburb. Then COVID struck.
Listen
5:04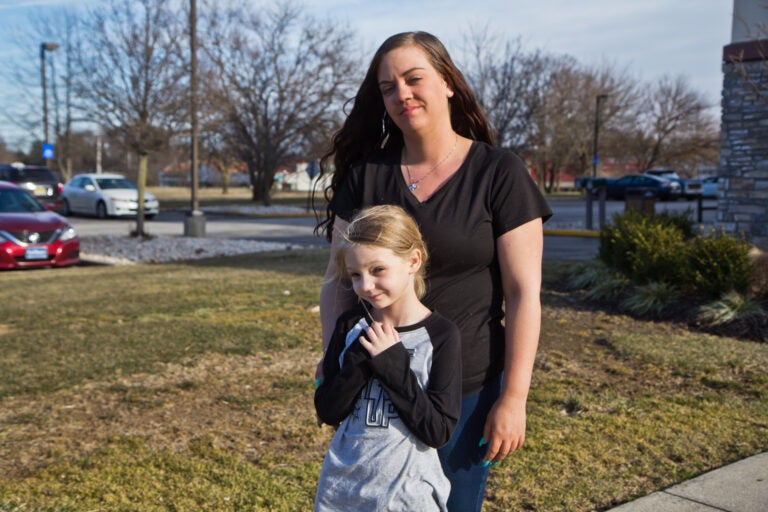 Tiffani Szabara's goal as a parent was simple.
She never wanted her four daughters to feel the kind of want and dislocation she felt growing up in and out of Pennsylvania's foster care system.
"I didn't want my children to grow up and look back and have bad memories," Szabara, 30, said last week, sitting in the lobby of the hotel in Chester County that's become her home.
In the periphery, Szabara could see her red Ford Fusion parked in the hotel lot. Between pauses, she stammered through the words that cut deepest.
"But then with this year and everything that happened, you know, they were homeless. They were living in a car, then living in a hotel — in a one-room with five people," Szabara said, voice quivering.
"Those are the memories I wish that they didn't have."
Parenting in the time of COVID-19 has felt, to many, like an impossible task. For some single parents, like Tiffani Szabara, it's been crushing.
Of all parents, single moms have seen the sharpest drop in workforce participation since the pandemic began, according to research from the Pew Research Center. Another study by the University of Oregon found single-parent households reporting higher levels of stress, anxiety, and depression than other households.
In the past year, Tiffani Szabara's life careened from stability to chaos. It's been a twelve-month fight to keep her family together and her kids in school. Now that she finally sees daylight, Szabara wants to share her journey — to tell you how the pandemic sliced through her life and nearly shredded it.
"It can happen to anybody. It can," she said. "And it happened so fast."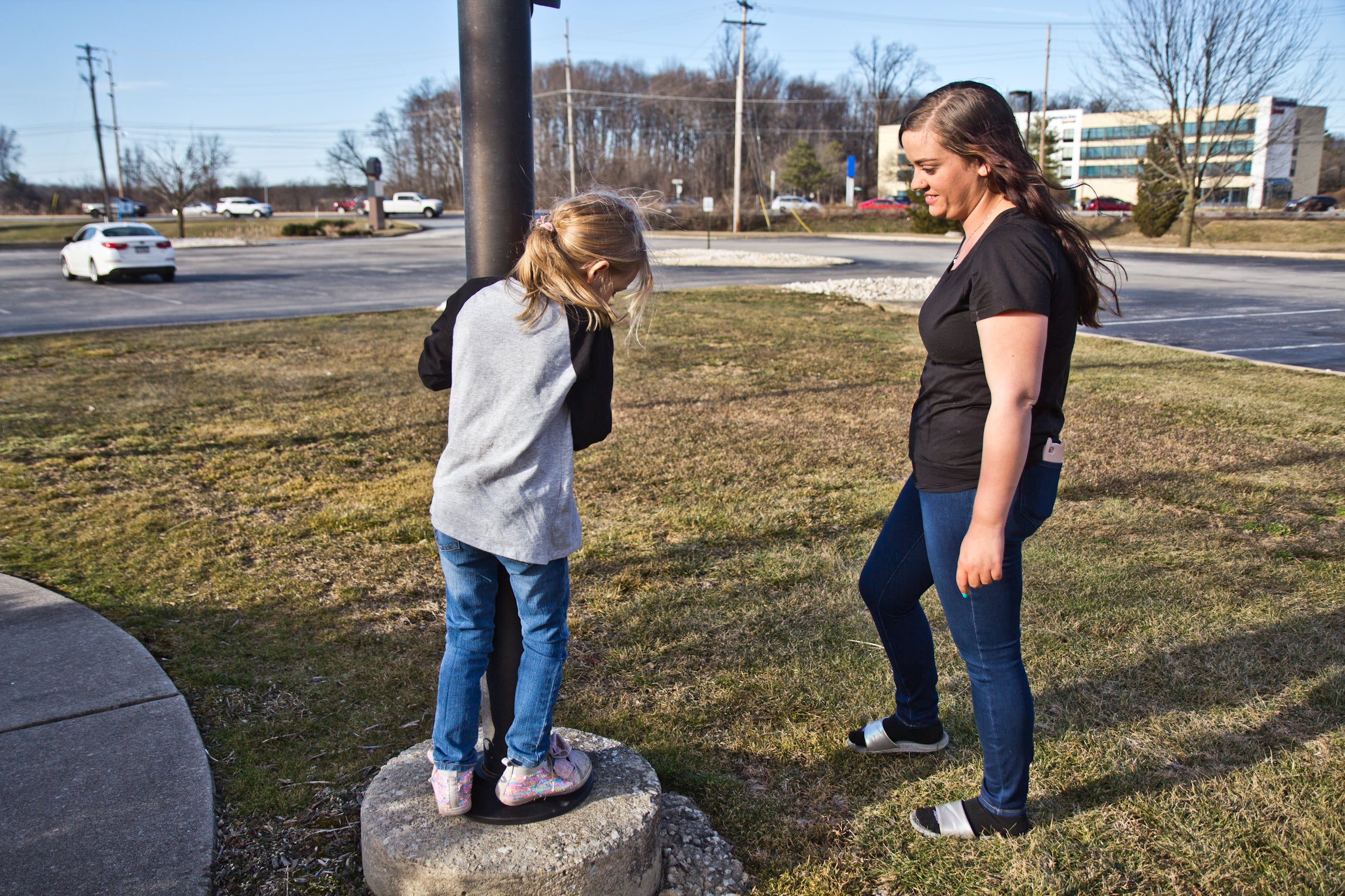 Stability to chaos
A year ago, Tiffani Szabara was making about $55,000 a year managing a mom-and-pop pizzeria in Eagleville.
Her kids — ages 1, 4, 6, and 13 — lived with her and a roommate on a quiet, corner lot in nearby Phoenixville. The roommate, one of Szabara's best friends, helped watch the kids while Szabara worked and paid most of the $1,200-a-month rent.
Sure, she didn't make enough money to save. But she'd always worked in restaurants — ever since she was 13. There had always been enough work to get by.
Then COVID-19 descended on the region, ravaging the restaurant industry.
The pizzeria fired her, so she picked up shifts as a prep cook at a diner. Her pay dropped by about half, she estimates — partly because she wanted to be home as much as possible to help her daughters with online school.
As September began, Szabara grew increasingly worried about her first grader, Cadence. Sweet but rambunctious, Cadence loathed online school. The software puzzled her and she needed constant supervision to stay on task. On days when Cadence's frustration boiled over, Szabara would find her daughter weeping at her home desk.
"I didn't expect to get as emotional as I did watching her struggle so much," said Szabara shortly after the fall semester began. "But she's just so unhappy."
At the time, Szabara's life felt unsettled — but hardly broken.
Then, later that month, it began to crack.
She says that her landlord, a woman in her 70s, had died in the spring after contracting COVID-19. In the fall, Szabara said, the woman's children decided to sell the house.
By October, she had to be out.
Szabara wanted desperately to keep her kids in the Phoenixville Area School District. Short on money and options, she found another house with a different roommate who volunteered to help watch her kids.
One day when Szabara got home from work, she says she found the roommate drunk — and her one-year-old daughter wandering alone outside near a busy road.
"I left that day," she said.
Nowhere to go
But Szabara had nowhere to go.
Szabara sent her two oldest children — Cadence and a seventh-grader — to live with their father nearby.
She and her two youngest children went to the only place she could think to go — her red, Ford Fusion. For about a month, as fall turned to winter, they'd park outside hotels at night and wait for the sun.
Szabara was terrified to ask for help. She'd been through foster care and still had the scars.
"I didn't want my kids to be taken from me," Szabara said. "And I didn't have anyone that could open their doors for me."
Before she moved into her car, Szabara put her children's belongings in a storage locker. When they'd ask about their toy kitchen or their bed set, she'd assure them that it wasn't gone forever.
They were all still together. And they would all get their things back someday. At least that's what the mom told herself.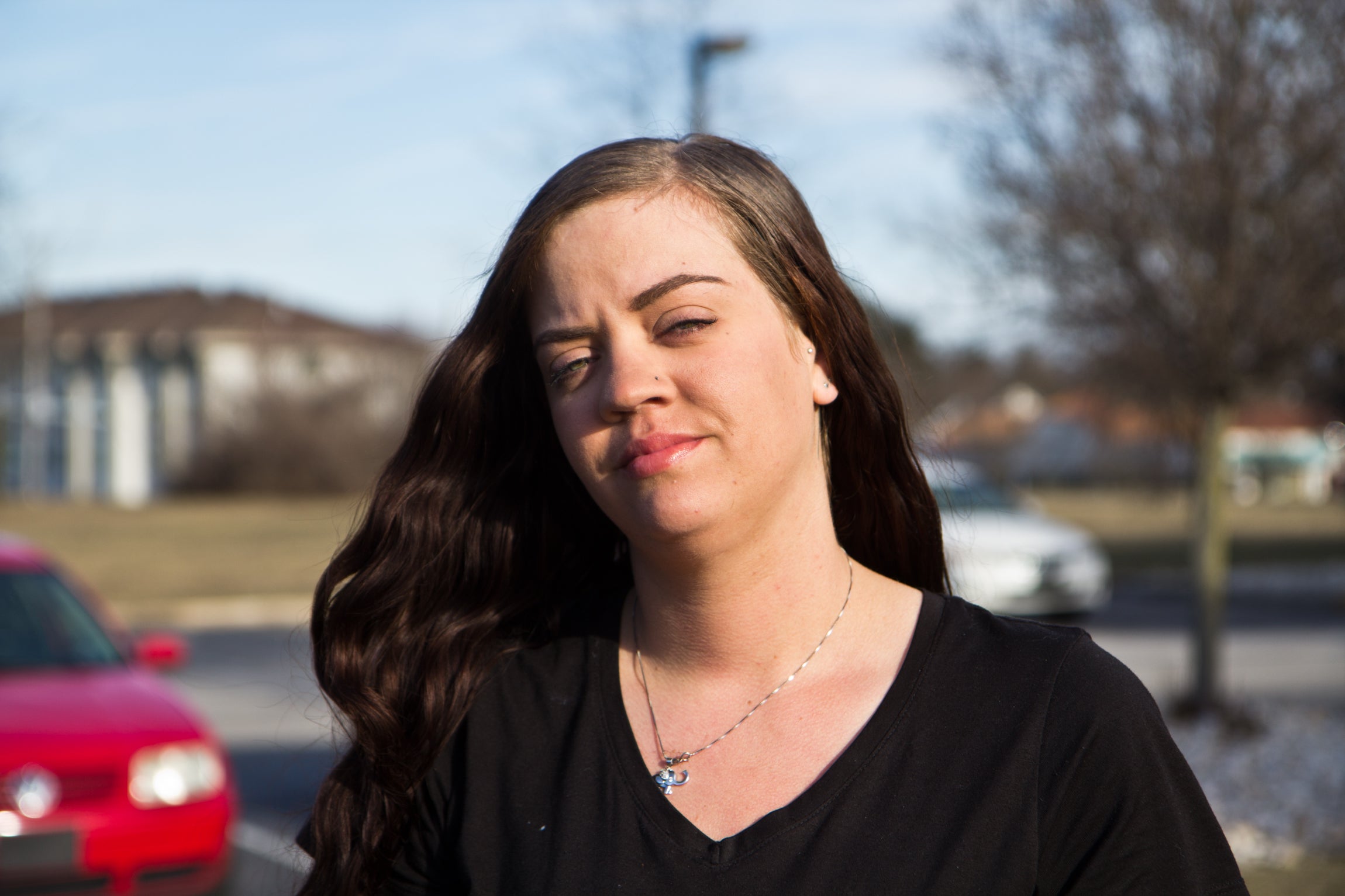 Out of options and school
Szabara never found help. But help found her.
When her oldest daughters left to live with their father, they discovered he didn't have internet. Out of options, the girls stopped going to school.
The scale of educational disruption over the last twelve months is impossible to calculate. But there are thousands more stories like Szabara's — and emerging fears that young students have suffered the most academic loss. Truancy rates are up and educators report not being able to account for some students for the entire year.
In Szabara's case, the trajectory changed when a truancy officer began to bombard her phone. When she finally answered and explained her living situation, the officer listened and told her she wasn't in trouble. The only way she'd lose her kids, though, is if she didn't seek help.
"And it kind of clicked," said Szabara.
The truancy officer steered her to a local social services nonprofit. The nonprofit set her up with a room at a hotel just off the Pennsylvania Turnpike — across the parking lot from an UNO's pizzeria.
She's been living there since the first week of January in a room with a king-sized bed and a pull-out cot.
Her youngest daughters think it's fun. They love hitting the elevator buttons on their way up to the room. Perhaps if they have any memories at all, they'll be whimsical ones, Szabara hopes.
"But my oldest daughter knows better," she said.
'A second chance'
Both of her school-aged daughters are back in class.
And it feels like they're no longer losing ground.
Szabara re-enrolled Cadence at her elementary school after withdrawing when the family lost internet access.
"She had just disappeared," said Heather Parker, Cadence's teacher at Phoenixville Area Early Learning Center. "I feel like I got a second chance."
Cadence fell behind when school went virtual — especially in reading. But she's now back in  classes four days a week and gets extra help from a reading specialist. She's thriving again — back in a classroom where her quirky, energetic attitude feels like an asset instead of a hindrance.
"It's been like a 180," said Parker.
Szabara sees it, too. Cadence's frustration has turned into excitement. She tells her mom that she loves going to "real school." And the school — which Szabara adores — has shown the kind of patience and flexibility Cadence needs.
Last week, Cadence wrote her first full sentence with proper punctuation and presented it to Szabara.
It read:
I love you, mommy. You're the best.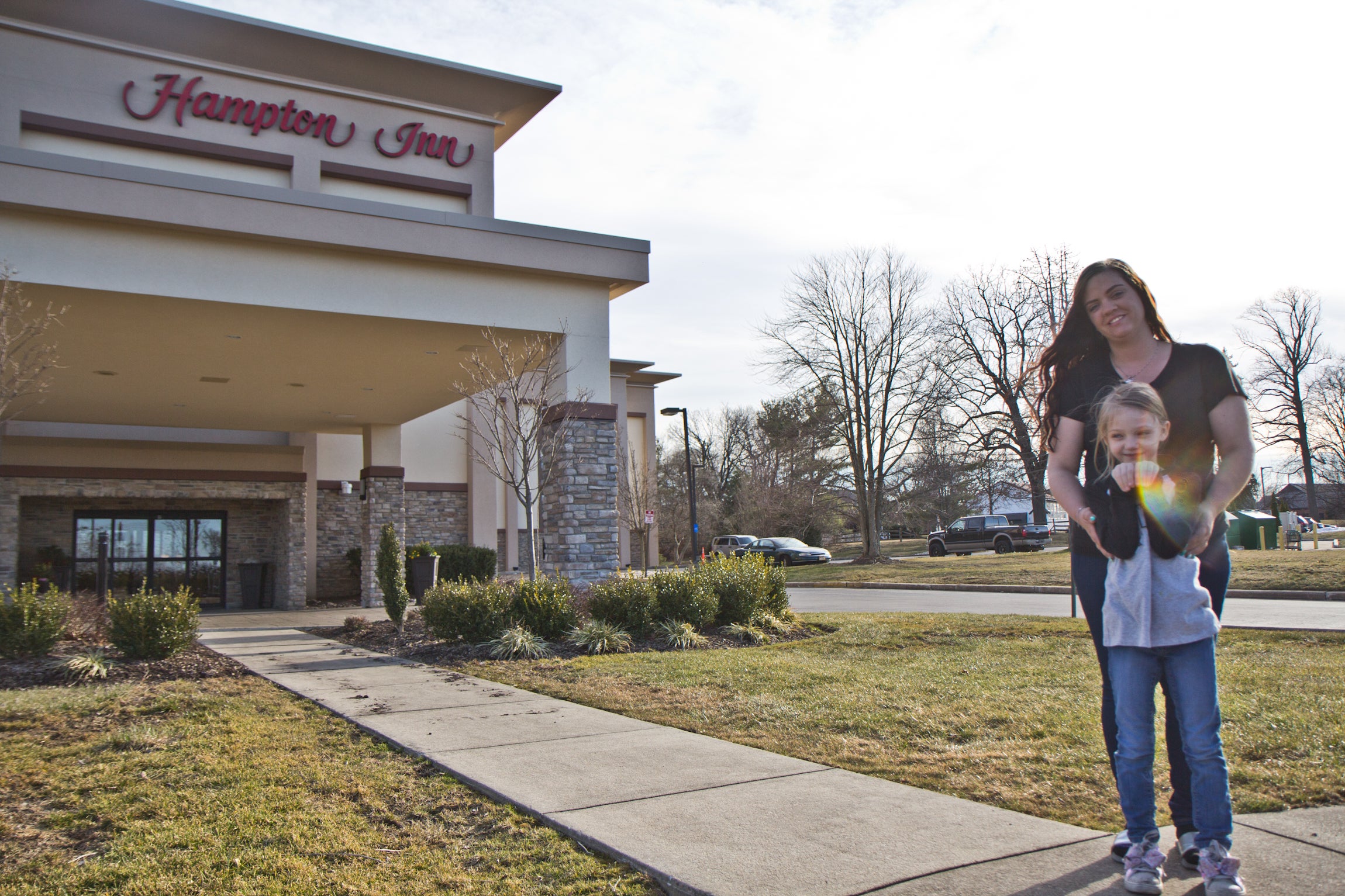 'And it is getting better'
Szabara's used the last few months to save money.
She got a job as a flagger for a construction road crew. It's a union gig that pays about $20 an hour — with benefits.
"I feel like I could have a career out of this," Szabara said.
Last Wednesday, the social services agency texted with news she'd been eagerly awaiting. A landlord in Coatesville agreed to let her sign a six-month lease — and the house passed the agency's safety inspection.
"It just felt like a weight lifted off for me," she said.
Through the darkest days of the past year, Szabara would whisper a mantra to herself.
It's going to get better. It's going to get better.
"I guess that's what keeps me going," Szabara said. "I know it will get better. I know it will get better because I'm going to make it get better no matter what I have to do."
Soon, she'll walk out the sliding glass doors of the hotel lobby and back into a life that feels rooted.
It's not quite the one she had before this pandemic — but the outline finally looks familiar. They'll have their house. The kids will have their toy kitchen set. Szabara will have the security of regular work.
Yes, they'll have memories, too — memories of a year on the brink. Szabara can't change that.
But she knows they can get through it, together. Surely, that's worth something.
"That's just what I keep telling myself. It's going to get better. It's going to get better,"  Szabara said. "And it is getting better."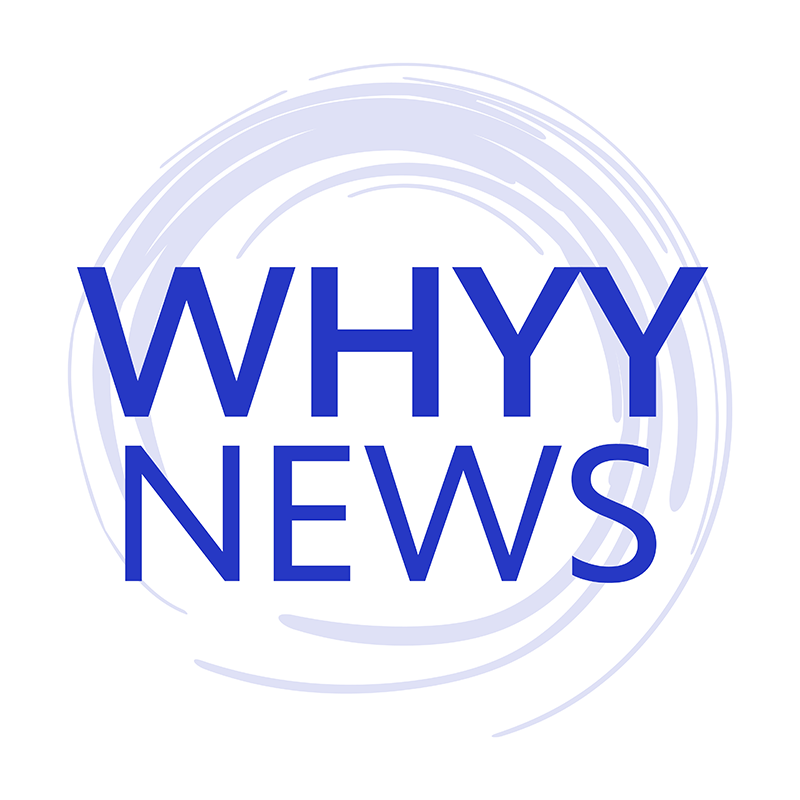 Get daily updates from WHYY News!
WHYY is your source for fact-based, in-depth journalism and information. As a nonprofit organization, we rely on financial support from readers like you. Please give today.