Syphilis cases in Delaware County increase significantly, health officials say
Delaware County syphilis cases are at the highest they've been in 20 years.
The rate of syphilis in Delaware County is the highest it has ever been in 20 years, according to the Pennsylvania Health Advisory Network.
During the first half of the year, the county reported 104 cases of early syphilis (primary, secondary, or early latent syphilis). Health officials project that cases will exceed 210 this year,  representing a 104% increase from 2020.
Health officials are also concerned about how syphilis is affecting women, who are estimated to report 50 cases of early syphilis by the end of 2021 — a 178% increase over the 18 cases reported in 2020. What's worrying, health officials said, is that 84% of these cases among women are affecting people of child-bearing age — who, if pregnant, could spread syphilis to their babies.
There's been a demographic shift of reported cases of syphilis over the last decade, now involving a much younger population, said Dr. Lisa O'Mahony, Interim Physician Advisor for Delaware County. People under 30 account for 42% of reported primary and secondary syphilis cases in 2020.
"It's really not on most peoples' radar and that's the alarming part of it, and the cases of congenital syphilis that are occurring, that's something that's alarming as well because congenital syphilis is devastating and it's so preventable," O'Mahony said.
Similarly in Philadelphia, the city's health department in July released a health advisory about rising rates of syphilis among women in Philadelphia.  A spokesman on Wednesday said the city continues to see a rise, but that the percent increase and curve among women appears to be flattening — though still concerning. This time last year there were 811 early syphilis cases. As of this week, there are 911 cases.
The Pennsylvania Department of Health is now recommending people who are pregnant receive testing for syphilis at their first prenatal visit, third trimester of pregnancy, and at delivery.
The health department also is recommending that all people with a recent positive test for another sexually transmitted infection get tested for syphilis and HIV.
O'Mahony surmises that because people can now live long healthy lives with HIV, people might not be as cautious about their sexual activity as they used to be, and that some people might incorrectly believe that certain sexual behaviors are less risky than others. She also said some people might not realize that syphilis still is prevalent.
"There's a lot of opportunity for education and we're hoping that providers out there are going to extend their testing to include syphilis and HIV and identify people who may be at risk," O'Mahony said.
She said that it's crucial that people have access to complete and thorough health care in order to prevent the spread of STIs.
"Medical care was interrupted during the pandemic, and people were getting erratic health care.  So if you're going to the emergency room, for instance, and were seeking treatment for gonorrhea, that person might get treated for gonorrhea but they're never offered a syphilis or HIV test, and that provider is not aware of the individual's complete sexual health profile either," O'Mahony said.
"So there's a lot of missed opportunities to get individuals into more comprehensive treatment, which I think was intensified during the pandemic when so many disease states had an interruption in screening, and routine medical care and certainly consistent medical care."
If left untreated, syphilis will eventually cause irreversible damage to the heart, brain and nervous system, and cause loss of sight and hearing.
People that have any of the following symptoms should also be tested for syphilis:
A rash on the palms of the hands and/or on the soles of the feet
A generalized rash on the back, chest, or stomach
A lesion in the genital, rectal, or oral area
Moist papules (small, raised, tender bump) in the anogenital region or the mouth
Sudden "moth-eaten" scalp alopecia with a typical onset at the back of the head
Loss of eyelashes and the lateral third of the eyebrows
Swollen lymph nodes
Feeling unwell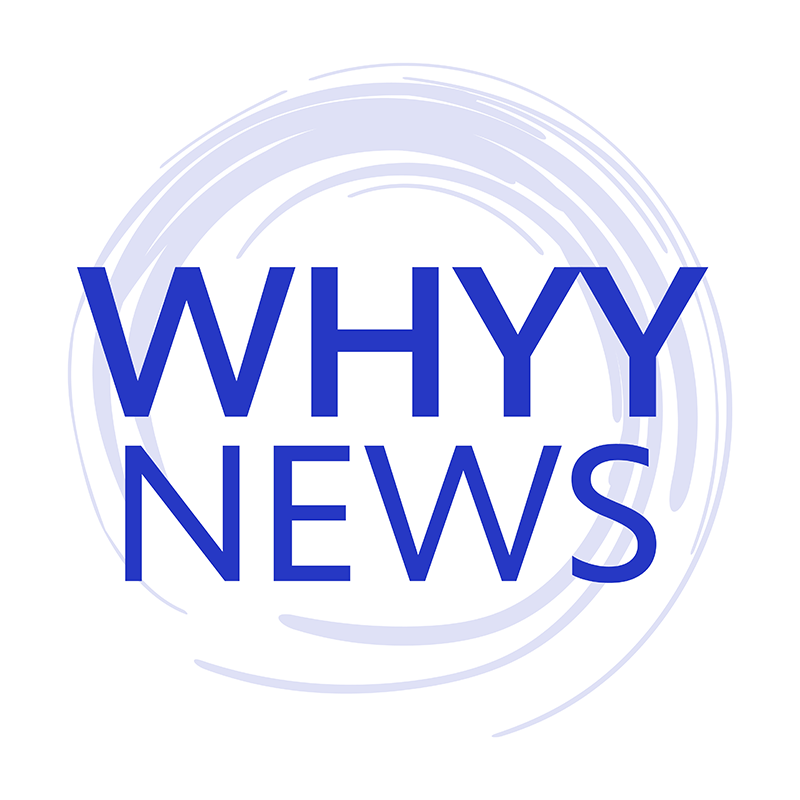 Get daily updates from WHYY News!
WHYY is your source for fact-based, in-depth journalism and information. As a nonprofit organization, we rely on financial support from readers like you. Please give today.