Swarthmore Diwali celebration aims to foster community and celebrate diverse cultures
Indians around the world, including in the Delaware Valley, are celebrating the Festival of Lights.
Listen
6:04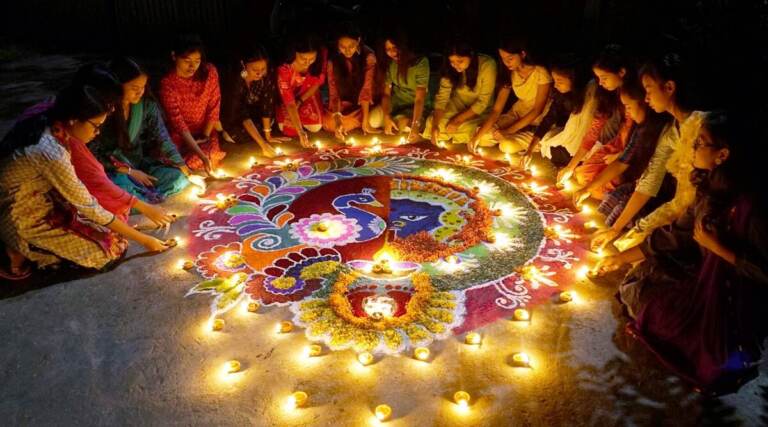 On Monday, Oct. 24, Indians from around the world begin the celebration for Diwali, the Festival of Lights.
The holiday spans five days and celebrates the triumph of good over evil. It's like the Fourth of July, Thanksgiving, Christmas, and New Year all rolled into one celebration for Indians.
That celebration continues right here in the United States and in our region at the brand new Park Avenue Community Center in Swarthmore, Pennsylvania. The community center will celebrate Diwali on Friday, Nov. 4 during its Fall Family First Friday event.
WHYY Host Priyanka Tewari spoke with Allison DeSalvo, the host and curator of the Fall Family First Friday at PAC, and participating artist, Rinal Parikh, who moved to Pennsylvania from Gujarat, India, in the early 2000s.
Note: This transcript has been edited for clarity.
So, Allison, I'm curious, how did you even find out about Diwali in the first place?
DeSalvo: Well, I had moved from New York City to the suburb of Swarthmore, and through my job that I was fortunate to get to become the children's programmer at Swarthmore Public Library. At that time, I was engaging with the community and had the opportunity to talk with people, and there were lots of Indians in town. There was this one particular gentleman who I struck up a conversation with, and he began to tell me around that time that his family was celebrating Diwali, and I hadn't ever heard of Diwali. So it was a revelation to me to learn about it. It was a priority of mine to build cultural programs into the work that I was doing and to bring people forward to share all the beautiful things that they celebrate. And the New Year celebration is relatable to everyone and especially to children.
So it was really that conversation, that curiosity that built that bridge of connection and really reaching out … which is something we feel very much need to reach out, be interested in each other, and draw each other forward to support and illuminate life and the beauty, beautiful life that we're all sharing. That's what this is all about.
What can people expect?
DeSalvo: So Rinal will be leading this beautiful demonstration — giving people the opportunity to create the rangoli. We will have classical dance performances using gestures and leading the kids on the storytelling aspect of what those dances mean and what the stories are telling. We'll have a little live music demonstration as well, on tabla. It's about bringing people together and experiencing that sense of inclusion.
For somebody who doesn't know what that is, how would you explain what a rangoli is?
Parikh: So traditionally it's to create a welcoming design, colorful design in front of the door to invite Goddess Lakshmi [the Goddess of Wealth] when she comes to bless the house. To do that, we will be using colors and stencils, and we are going to make a huge community rangoli. It's called kolum in the south of India, everywhere else it's called rangoli and it's [a] big part of the festivities.
Rinal, you've been in the United States since the early 2000s. How did you celebrate Diwali and how has that celebration evolved over the years for you as an Indian living in the U.S. and especially in Pennsylvania?
Parikh: Initially, we used to go to the temple. We had family around and friends. Later I started inviting my neighbors also because they were curious about why are the lamps on, outside my house, in the middle of October. So they were asking and I thought it was a wonderful opportunity to include them in the festivities because it's all about the community. So I started inviting them for Indian snacks and we'd burst firecrackers. Now all my neighbors are looking forward to this event. Some of them actually wear Indian outfits, it feels like we are part of the community, and the community is a big part of our culture. [The] celebration that we had in India was much bigger. But this makes you feel like you're at home.
More information about the Diwali festivities taking place at PAC can be found online.
---
Editor's note: A previous version of this article misspelled Allison DeSalvo's last name.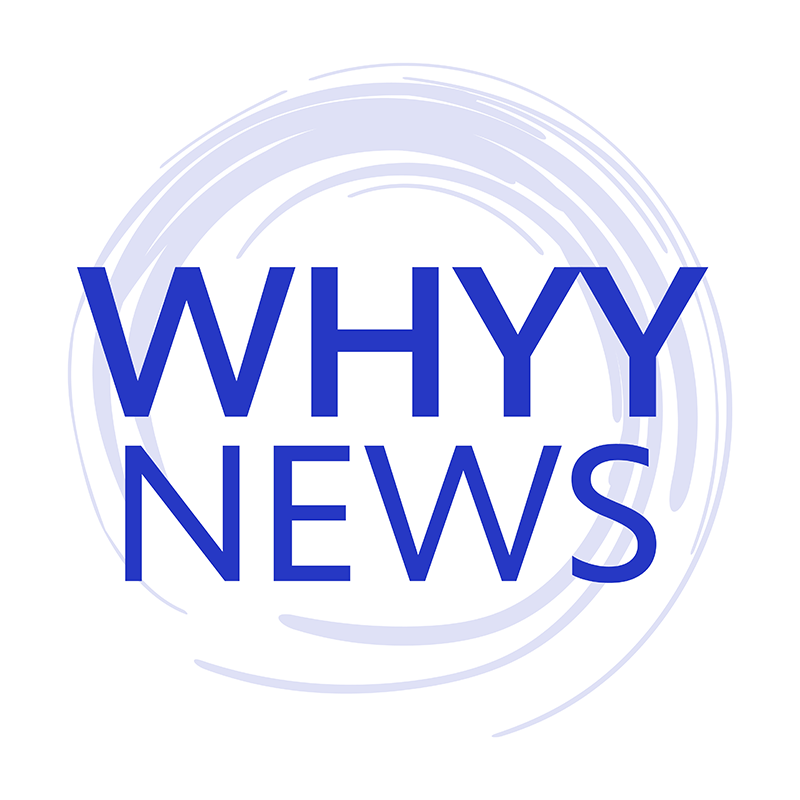 Get daily updates from WHYY News!
WHYY is your source for fact-based, in-depth journalism and information. As a nonprofit organization, we rely on financial support from readers like you. Please give today.