Summer Stage doesn't need saving, Upper Darby organizers say, despite uproar on social media
The celebrated youth theater program is at the center of a heated dispute between local government and a nonprofit entity that wants to 'adopt' it.
Summer Stage, Upper Darby's celebrated youth theater program, is not in danger of being shut down — though a flood of chatter on social media has had a lot of people thinking otherwise.
Harry Dietzler, the founder and former director of Summer Stage, acknowledged in an interview with WHYY News that he might have overstated the urgency of the situation to the public.
"Sorry that this turned into kind of a nasty debate. People feel very passionate about their program, they want to protect it. And they don't want to see it turned into something less than what it is," Dietzler said Tuesday, before an Upper Darby School Board meeting that turned into a protest exhorting board members to "Save Summer Stage!"
"Do I really think Summer Stage will go away? No, I do not," said Dietzler, who doubled down on a plea for an independent program. "But, do I think somebody else could maybe take it over and change it and turn it into something different? Yes. And so in my mind, the Summer Stage that we've all known is in question
"I used the word in `jeopardy' — that probably wasn't the right choice of words," Dietzler said.
Over the past year, closed-door discussions between the Upper Darby School District, Upper Darby Township, and the nonprofit Upper Darby Arts and Education Foundation soured over this request for more control. But the situation did not become ugly until last Saturday, when the dispute became public after Dietzler issued his statement saying the legacy of Summer Stage was "now in jeopardy."
In the ensuing days, social media sounded the urgent message that Summer Stage must be rescued. At Tuesday night's school board meeting, "Save Summer Stage" signs were easy to spot.
Amid the uproar, School Board President Edward Brown attempted to assuage fears that the program's future was in danger.
"Summer Stage is not in jeopardy and will be a part of our community, district, and township for many years to come," Brown said. "Repeat that sentence: Summer Stage is not in jeopardy and will be a part of our community, district, and township for many years to come."
Though Brown's words were met with a long round of applause, the public comment portion of the school board meeting was filled with emotional speeches in support of Summer Stage from alumni and members of the community.
Summer Stage has been funded and managed by Upper Darby Township in partnership with the school district since it began in 1976. Since its inception, thousands of young people in the area have participated in the program, most notably actor and writer Tina Fey.
Dietzler has been at the helm of Summer Stage for decades, serving as its director since he approached Upper Darby's mayor as a 20-year-old and asked to use empty space at Upper Darby High School for theater.
Though Dieztler is retiring from that longtime role, he is stepping into a new job as executive director of the Upper Darby Arts and Education Foundation, which wants to take control of the Summer Stage program and make it independent from local government.
He said disbanding township/school district-operated Department of Recreation made the program "impossible to run" successfully.
On Monday, the Arts and Education Foundation released a statement affirming its desire to have control over Summer Stage that referred to previous comments made by the Upper Darby School Superintendent Dan McGarry in a Philadelphia Inquirer article about charter school payments and possible sacrifices to arts programs.
Tuesday night, McGarry told those attending the school board meeting that the comments were taken out of context and had nothing to do with Summer Stage.
Negotiations, miscommunications
According to Dieztler, there have been negotiations so far. He said he believes there is a basic understanding that the township and the school district want Summer Stage to stay physically in the high school building.
But last week, he said, they were once again at the table and the township added conditions.
"There was criticism of the foundation. There was criticism of me. It just became a contentious meeting," Dietzler said. "And it certainly didn't seem to be going towards the eventual goal of solving a problem. So I went away from that meeting very concerned that we didn't have a plan for Summer Stage going forward."
In separate interviews with WHYY News, all parties acknowledged that there was some level of miscommunication involved, with productive conversations taking place until recently, and that there were generally good intentions.
Vincent Rongione, the township's chief administrative officer, extended an olive branch to Dietzler.
"Both the district and the township have committed fully that they would love to have Harry involved in the program for as long as he would like, again, even though he recently chose to retire," Rongione said.
Speaking on behalf of Mayor Barbarann Keffer, Rongione said that the township was committed to funding Summer Stage in perpetuity and noted that in the two most recent budget proposals, Summer Stage was fully funded.
However, he stopped short of embracing the idea of an independent Summer Stage and called into question the use of the term "independent."
"It's very important to reiterate that this is a public program, and the opposite of public is private. The opposite of public is not independent, and it's reasonable to wonder what the motivation is of an individual who is making demands and trying to wrest a public asset out of the public's hands," Rongione said.
Before calling the uproar a "manufactured crisis," Rongione also balked at the idea of the nonprofit releasing its own press releases on behalf of a public entity.
"Frankly, we were blindsided by the eruption on social media, because that's not a very effective way to negotiate. We were very close, having productive conversations," Rongione said.
Superintendent McGarry told WHYY News that students and alumni have reached out to him asking him not to end Summer Stage — which he says was never even on the table.
"It was never in jeopardy of being eliminated, cut, or prevented from happening. We ran it last summer — during a pandemic … I think sometimes, in this environment, individuals think they can take to social media and create this groundswell, and think that that's going to force people to just give up and give in just because they wanted their way. That's not what's going to happen here," McGarry said.
He said he had an issue with previous comments in support of fair funding to public schools being "taken out of context" in the Upper Darby Arts and Education Foundation's press release. He said that his commitment to arts programming is reflected in two upcoming hires for the district.
"We're going to be hiring a supervisor, administrator for K-12, art, theater and music, and we're in the process of interviewing a new coach, an academic coach for art, theater, and music. So if anything, we're moving forward with increasing our support of the arts," McGarry said.
According to Dietzler, until the past couple of years, the existing partnership had worked well:  With the school district providing the building and the township funding the staff and finances, the joint operation was a well-oiled machine.
"Recently, the mayor and the superintendent asked me to disentangle all of these involvements between the district and the township. It was getting very complicated. The finances and money going back and forth from one to the other, and staffing and district people overseeing township money, it just came to be very complicated. So they asked me to come up with a plan to disentangle it," Dietzler said.
That plan was simple: ask the Upper Darby Arts and Education Foundation to run the arts program.
Jennifer Schoener is the outgoing executive director and soon to be director of creative educational programming for the foundation. Since 1998, Schoener said, the foundation has been a strong partner with the district by funding a sound system for the Performing Arts Center at the high school, as well as new seats.
Last summer, the foundation spearheaded an initiative to raise more than $500,000 for Summer Stage.
Schoener said that in previous discussions with the township and the school district, the foundation has offered to "adopt" Summer Stage, its 100 or so employees, and pay rent for continued use of the Performing Arts Center.
"This is like a win-win for everybody, that kids are going to get more opportunities, the district won't have so many headaches with trying to juggle all the positions and all the employees of Summer Stage. The township wins, because everybody comes out looking good and working together," she said.
McGarry said that he's not against having those conversations, but it's not that easy a deal.
"There are union issues. There are facilities issues. There are all kinds of things that have to be worked out, but it can't just simply be, `We're going to give this to you.' It's far more complicated than that," McGarry said.
Schoener's argument for an adopted Summer Stage is gaining access to even more funding opportunities.
"Being an executive director over the past 10 years, I have learned that when we apply for grants, if we mentioned that we're connected with the school district, the first thing that people or grant funders or even donors will say is, 'Well, they already are getting school taxes, why would we want to give any more money than than what is already being paid?' And that's been a funding issue," Schoener said.
With more funds, Schoener thinks Summer Stage could have the potential to offer programs year-round to Upper Darby youth.
Though all the parties appeared to be fairly far apart, McGarry said he thinks they are not far from a mutually agreeable solution. He added that Dietzler's 46 years of service to the community should not go unrecognized.
Though the details are not yet clear, all sides of the dispute say the show will go on.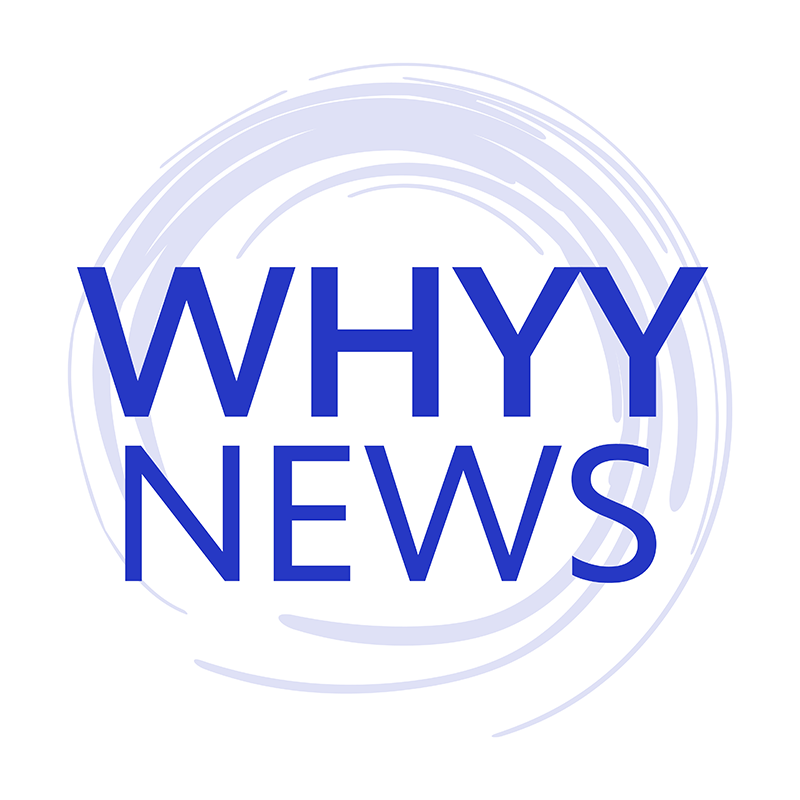 Get daily updates from WHYY News!
WHYY is your source for fact-based, in-depth journalism and information. As a nonprofit organization, we rely on financial support from readers like you. Please give today.