Stolen 50 years ago, FBI returns antique guns to their rightful museums
Fourteen historic guns, dating from the 18th and 19th centuries, were laid out on a table at the Museum of the American Revolution by the FBI, returning them to the owners from which they were stolen.
They all have stories to tell, like the two French pistols dating to the American Revolution.
"France was a very important, often forgotten, ally that was critical in us securing our independence as a nation," said Scott Stephenson, president and CEO of the Museum of the American Revolution.
Next to them were two Colt pistols dating to the Civil War, originally owned by German immigrants to Pennsylvania, aka the Pennsylvania Dutch.
"We can tell individual stories of folks who fought in the Civil War," said David Blackburn of the Landis Valley Museum in Lancaster. "Folks who lived in Lancaster County and identified as Pennsylvania Germans."
There was a muzzle-loading long rifle, about 5 feet long, manufactured in the 18th century in York, Pennsylvania, representing the engineering and craftsmanship of regional gunsmithing. Next to it was a pair of pocket pistols with ornate wirework in their handles, which would have been carried by a wealthy gentleman colonist during the build-up to the war.
"This is the type of real, authentic, witness objects that are the reason you come to a museum," said Stephenson. "This is like those poetry magnets, the refrigerator magnets where you can write poems with the words: These are the words that we write these amazing stories with."
The stories of these 14 guns, along with a silver Native American belt, have an added chapter now that the FBI has returned them to the institutions from which they were stolen 40 – 50 years ago.
They were stolen by Thomas Gavin, who visited historic sites and allegedly snatched objects out of display cases for many years and kept them hidden for decades. In 2009, some suspicious historic objects were starting to enter the collector's market, which triggered the Upper Merion police department to reopen what had been a very cold case.
Ultimately prosecutors could not charge Gavin, now 78, with theft but rather attempting to dispose of an object of cultural importance stolen from a museum. He was tried and convicted last month, paying a $50,000 fine and serving one day in jail.
The guns were stolen so long ago nobody is around anymore who remembers them. They only existed in memory as things listed in a "stolen objects" file, handed down through a succession of museum administrators at the Museum of the American Revolution, the American Swedish Historical Museum, the Landis Valley Museum in Lancaster, the Mercer Museum in Doylestown, the York County History Center, and the Hershey Story Museum.
In 2017, Detective Brendan Dougherty of the Upper Merion Police called the York County History Center to ask about some items stolen from there in the early 1970s. Director of collections Rachel Warner answered the phone.
She was not clear what he was talking about.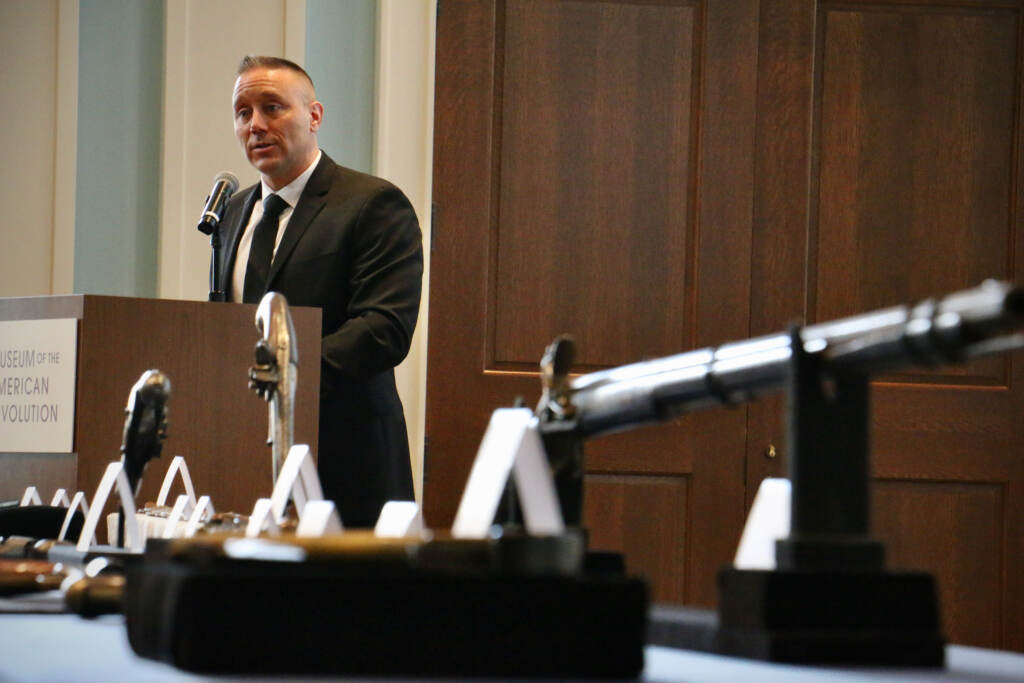 "There's this folder of thefts that a lot of us have. You don't necessarily go into it too much unless you have a reason to," said Warner. "When I got the call from Detective Dougherty, I had only been at the history center for two years. I never had to do anything with these stolen items. So it took me down a little bit of a research rabbit hole."
Now, she says having these forgotten objects returned is the "dream of a collections person."
"It's usually a once-in-a-career sort of thing. I feel really lucky to have been the person that got that call in 2017, and now to be able to be here today and be taking them home," said Warner. "It's very exciting."
Many of the institutions the guns were stolen from in the 1960s and 70s are very different today. The York County History Center was founded in 1895 as the Historical Society of York County, going through a series of mergers and name changes over 125 years. Likewise, the Museum of the American Revolution opened only in 2017, built on a collection assembled for over a century by the Valley Forge Historical Society.
"Probably the most laborious part of this case is to go back into the records, find exactly when they were stolen, how they were stolen, and then to recover any evidence related to the item," said Detective Dougherty. "Guns in the 20th century or 21st century, we have serial numbers. But back in the late 18th century, they didn't have serial numbers."
Now that the objects are returned, the various museums will re-familiarize themselves with their long-lost guns, eventually putting them back on display. At the ceremony at the Museum of the American Revolution, participants called it a "repatriation" event that will restore to residents of the Commonwealth some of their cultural history.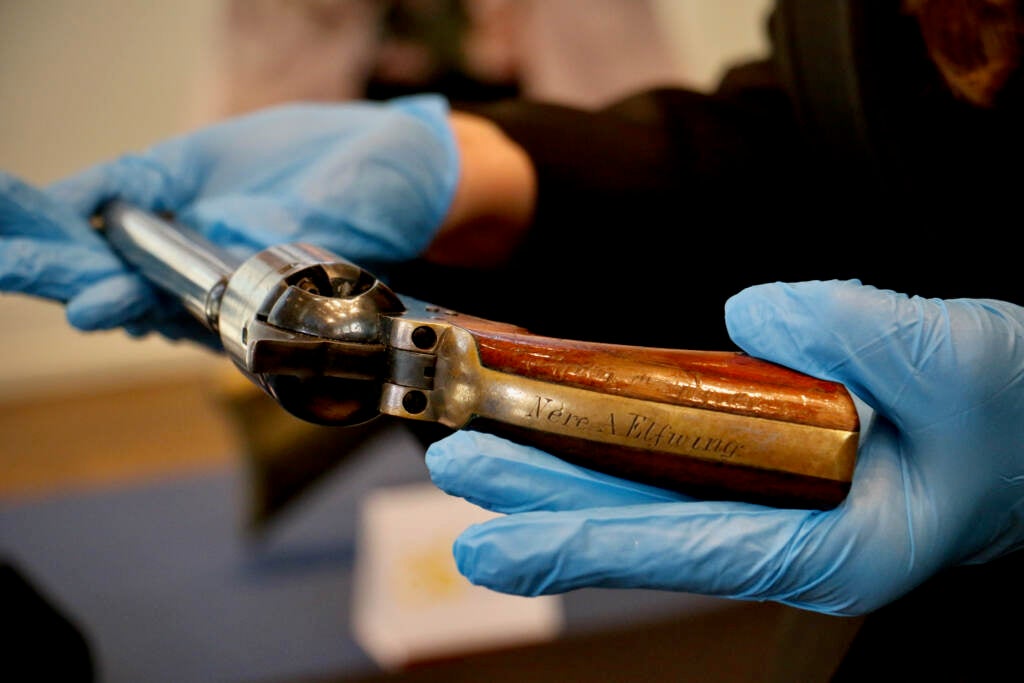 "I hope this is meaningful to you all, and all the people of your community that are going to get to enjoy these items going forward and that incredible history with it," said Montgomery County District Attorney Kevin Steele. "Maybe because they were stolen it'll be even more interesting."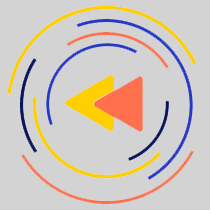 Saturdays just got more interesting.
WHYY is your source for fact-based, in-depth journalism and information. As a nonprofit organization, we rely on financial support from readers like you. Please give today.