New Jersey State Trooper killed responding to call in Salem County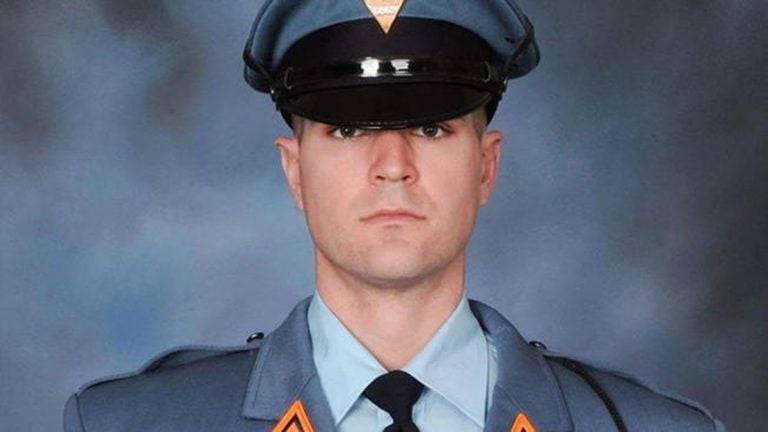 A New Jersey state trooper was killed in a one-car crash along a rural Salem County, New Jersey road Thursday.
Trooper Eli McCarson was responding to a domestic dispute call in Quinton Township around 10:45 a.m. when he steered off Quinton-Alloway Road near Route 49, state police said.
The cruiser collided with a electric pole and the impact destroyed the front-end and bent the doors trapping the 30-year-old trooper inside. Once rescuers were able to remove McCarson, they took him to nearby Salem Hospital where he was pronounced dead, police said.
"This is a tragic loss for us, made even worse during this holiday season, but I know our troopers will not flinch," State Police Colonel Rick Fuentes said in a statement.
The medical examiner will make a determination on an exact cause of death. What led to the crash remains under investigation.
McCarson graduated from the state police academy in February. He was assigned to the Woodstown station and was from Washington Township.
He leaves behind a wife.
___________________________________________________
This story first appeared on NBC10, which is a content partner with NewsWorks.org