State-related universities fearful of becoming casualties of Pa.'s ongoing budget impasse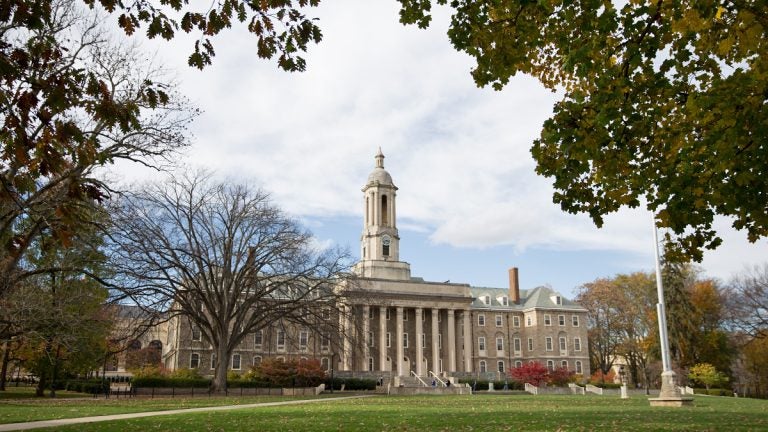 The ongoing budget impasse in Harrisburg has been especially frustrating to Pennsylvania's state-related universities, which have been counting on a roughly $650 million allocation from the state to subsidize lower tuition rates for students who live in the commonwealth.
The allocation is negotiated and approved yearly by lawmakers, and this year, in the midst of a long-overdue budget plan, there remains no consensus on how to pay for it.
That's leading some in Harrisburg to fear that these funds could become a casualty of the negotiation process — a way of helping lawmakers avoid enacting some sort of tax hike.
"There's just increasing concern that the longer this goes, that that's the plan to fill the budget hole: to very simply not fund the state-related universities," said Jennifer Kocher, spokeswoman for Senate Majority leader Jake Corman (R-Centre).
Corman's district includes Penn State University, which has been counting on $230 million in state aid.
"The absence of an appropriation would result in a direct impact on our students and their families, since these funds are used to keep tuition lower for Pennsylvania students," said Penn State President Eric J. Barron in a statement.. "Without this critical funding from the Commonwealth, we will be unable to run our extension programs that impact Pennsylvanians in all 67 counties. This would be a devastating outcome, but we remain hopeful that our state legislators can come together in support of Penn State, which creates more than $17 billion in economic impact for the state and educates tens of thousands of students annually."
Other universities affected include Temple University, The University of Pittsburgh, and Lincoln University.
The latter, a historically black university in Chester County that's already in fiscal straits, would be particularly hurt if state support disappeared. It currently counts on state support for a quarter of its overall budget.
"It would be hard to make up. It would. No doubt," said Maureen Stokes, a university spokeswoman.
Blame game
The Senate, which passed the necessary appropriations bill in June, blames the House of Representatives for allowing the issue to drag on. Senate leaders say that if a policy shift is needed regarding these universities, it should have been debated months ago.
"If you want this to be a reasonable policy discussion, then let's have a reasonable policy discussion," said Kocher. "Don't indicate to them that they are going to be funded — allow them to create budgets around that funding — and then simply not do it. That's not fair at that point."
Kocher said PSU officials have told Senate leaders that the university may seek additional tuition dollars from students this year if state funding remains elusive. University officials declined to comment beyond the president's statement.
Governor Tom Wolf's administration said it would be a "a step backward" for the state to allow its higher-education funding to lapse.
"For decades the Commonwealth has made a commitment to these state-related universities, which not only helps reduce the cost of tuition for in-state students, it also helps these universities be stronger engines of their regional economies," said spokesman J.J. Abbott.
The predicament is the product of the continued lack of agreement between lawmakers in the House and Senate on how to balance the state's budget. Taxes on hotels, warehouses, utility bills and gas drilling are examples of proposed solutions that have caused bitter disagreement in the halls of the Capitol.
Steve Miskin, spokesman for House Republicans, said funding for state related universities remains a priority. He chided Democrats for not showing greater leadership in budget talks, and dismissed the notion that his caucus deserves more blame than others for the impasse.
"It takes a group to get into a fight," he said. "It's not just one."
Pennsylvania residents attending Penn State University, The University of Pittsburgh and Temple University save over $10,000 dollars a year with the help of state funding. At Lincoln University, those savings are just under $5,000 a year.
The University of Pennsylvania School of Veterinary Medicine and Penn State College of Agricultural Sciences also count on Harrisburg for funding support.
WHYY is your source for fact-based, in-depth journalism and information. As a nonprofit organization, we rely on financial support from readers like you. Please give today.