State of University City, by the numbers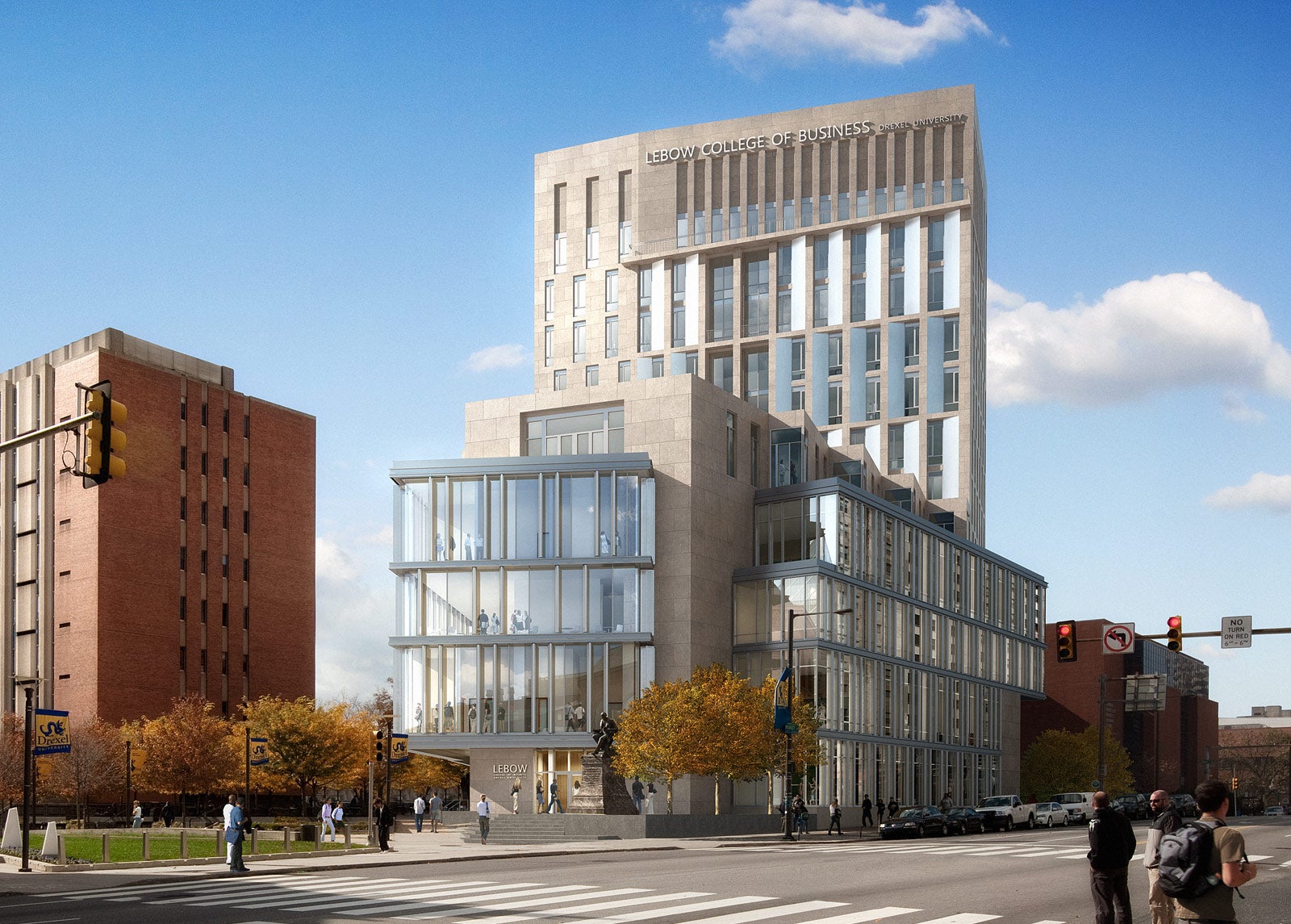 In a neighborhood where 29 new development projects (4,922,050 million square feet of new office, research, residential, academic and medical facilities) were recently added or completed, it can be hard to keep track of the booming growth and the indirect impact it has on day-to-day life. Yesterday, the University City District released its fourth-annual "The State of University City" report, which provides an update on the rapidly developing neighborhood and some neighborhood trend indicators.
We've pulled some of the key numbers from the report to give you a glimpse of what is changing in University City – both in terms of the built environment and how residents' daily patterns change based on built environment factors.
Housing
New housing construction is expected to increase the neighborhood's population by roughly 10% over the next two to three years

2.6 million square feet of new residential real estate projects have recently been completed or are under construction

The total number of new and anticipated multi-family housing is expected to grow from 282 in 2001 to 3,585 by 2015

Home values have nearly tripled over the past decade

Average household incomes have climbed 36% in University City over the last 20 years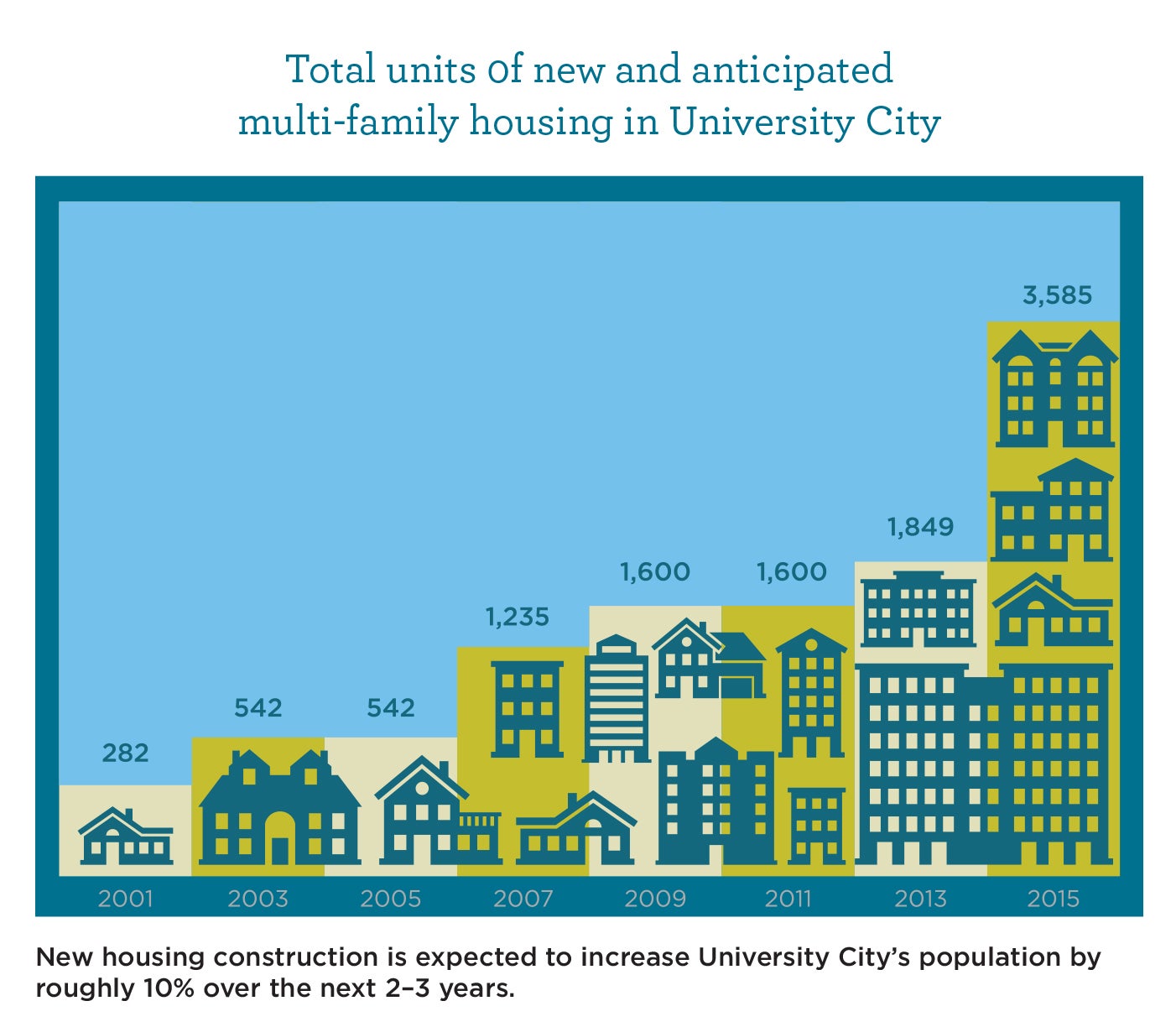 Green space, public space
4.19 acres of new public space were recently advanced or completed

In one year, 52,748 trash bags were removed, 1,512 graffiti tags were removed and 41,600 hours were spent cleaning

The neighborhood's tree canopy has reached 17% of its land area, compared to 11% in Center City
Movement
Thirty-two percent of University City residents walk to work, compared to just three percent nationally

Another 27% commute on public transit and 7% bike to work

Weekend afternoon pedestrian counts have climbed from fewer than 1,000 pedestrians-per-hour in 2007 to more than 2,000 pedestrians-per-hour in 2012

The Porch alone sees 16,000 pedestrians pass through on a daily basis
Art, employment & investment
More than 72,000 jobs are located in University City

The neighborhood has a 93% office occupancy rate and a 89% retail occupancy rate

The arts and culture sector alone was responsible for more than 2,300 jobs and more than $175 million in economic impact in 2012

University City received 44% of all National Institute of Health investments in the entire state

The number of restaurants has increased more than 14% since 2009

The rate of violent crime per 1,000 residents has dropped 44% since 1998
The full "State of University City" report is available online at http://universitycity.org/publications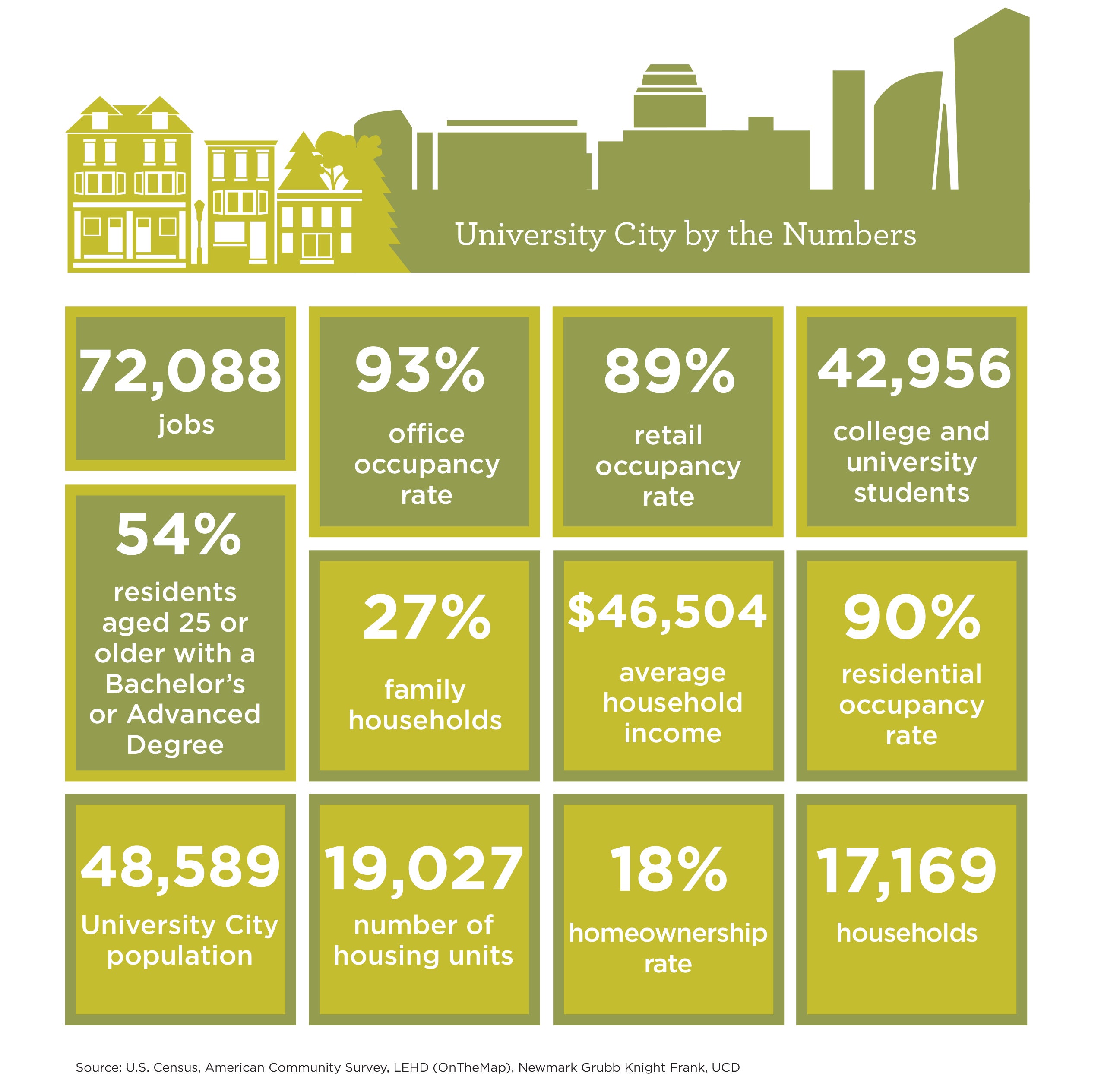 WHYY is your source for fact-based, in-depth journalism and information. As a nonprofit organization, we rely on financial support from readers like you. Please give today.