State funding makes 40th Street Station elevators possible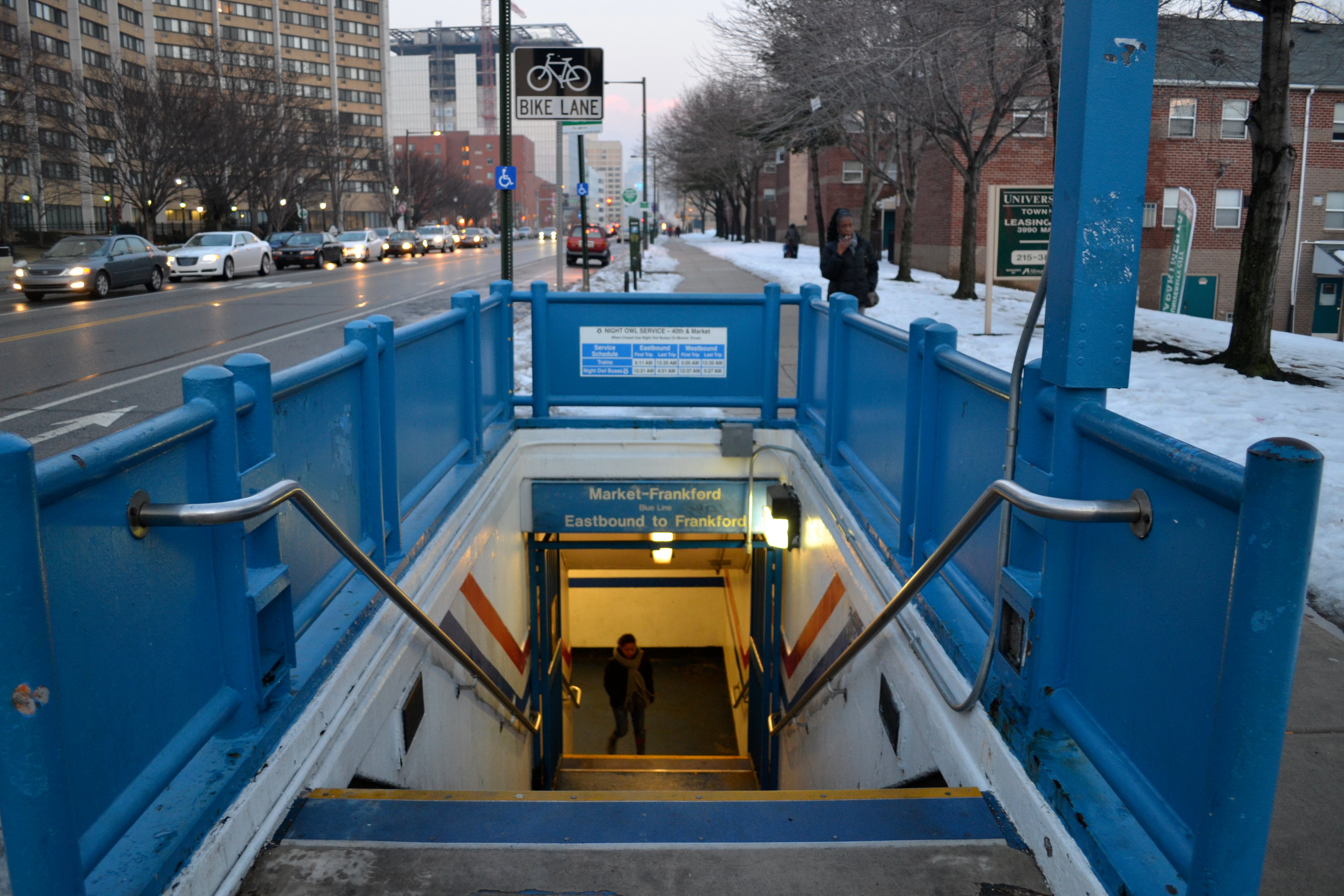 Thanks to Act 89, the state transportation funding package passed in November, SEPTA's 40th Street Station is slated to gain elevator access and ADA accessibility – something the community has been waiting for for a very long time.
Wednesday, Councilwoman Jannie Blackwell called a community meeting and invited SEPTA officials to update area residents on plans to install elevators at the busy station.
Installing elevators at 40th Street Station and making the Market Frankford Line (MFL) accessible to the more than 1,000 residents with limited mobility at that corner has been on the minds of neighborhood activists since at least 2006. For a long time SEPTA was limited by financial constraints, but with the influx of funding from Act 89, SEPTA has added the elevator installation project to phase two of its "Catching Up" capital improvement plan.
SEPTA officials have only just started design work, but as soon as Blackwell learned that the new state funding will make the 40th Street Station accessibility project a reality, she asked to host a public meeting right away. "So the community knows change is imminent," she said.
The station upgrade will include two new elevators, signage, doors, gates, architectural enhancements, new head-houses, structural and concrete repairs, painting, flooring and ceiling systems and mechanical and electrical work. All of the upgrades will ensure that the station is compliant with the Americans with Disabilities Act (ADA).
After years of waiting, the community could see the elevators installed by the end of 2016. Design details are limited though.
"The meeting is very, very premature because we can't give you details," said Frances Jones, SEPTA's assistant general manager of government affairs. She clarified that the meeting was "not premature on [SEPTA's] will to build. It's premature in that we just started design."
The current northeast entrance to 40th Street Station

The project will include new head-houses

On the same block as the station, University Square tower has 480 residential units. All are subsidized for seniors or individuals with physical or mental disabilities.

More than 75 people attended the community meeting Wednesday

Neighborhood advocates hope that, in addition to improving accessibility, the station upgrades will be a catalyst for businesses

The current southeast entrance to 40th Street Station
Even the location of the elevators is still being hashed out.
"Right now, the location on the very conceptual design will be on the north west corner and the south east corner," said Mauricio Silva, SEPTA's project manager.
When SEPTA has completed 15 percent of the design work, officials will return to the community and provide more information.
"We want to be visible in the community," Jones said. "We want to hear about the needs of the community."
One of the first questions raised at Wednesday's meeting was safety. Jones and Silva said the elevators will be equipped with video cameras and additional police presence may be added to the station if necessary.
"We want ridership to grow, and the only way ridership can grow is if people perceive [the system] to be safe," Jones said.
This is not the first time, Jones has worked with this West Philadelphia community. She was heavily involved in the reconstruction of the El westward from 46th Street.
"It was just a project that seemed like it was never going to end, but it was a good investment," Jones said.
"In comparison to that project, this is like a piece of cake," she said.
One thing that is clear about the 40th Street Station project is that, barring any emergencies, the station will not be shut down at any point during construction.
Neighborhood catalyst
Community advocates see the potential of this station to, as Jones said, "bring the neighborhood back to what it was before."
Recently University City District (UCD) has been analyzing commercial vacancy rates. While the rest of the district has an average vacancy rate of about eight to 10 percent, UCD Economic Development Manager Jon Potter said he found vacancy rates near 40th and Market streets closer to about 20 percent.
That's something supporters of this station upgrade project hope to change.
"This'll be a real catalyst for businesses," Blackwell said.
WHYY is your source for fact-based, in-depth journalism and information. As a nonprofit organization, we rely on financial support from readers like you. Please give today.