South Philly Food Co-Op passes 400 member mark, starts location search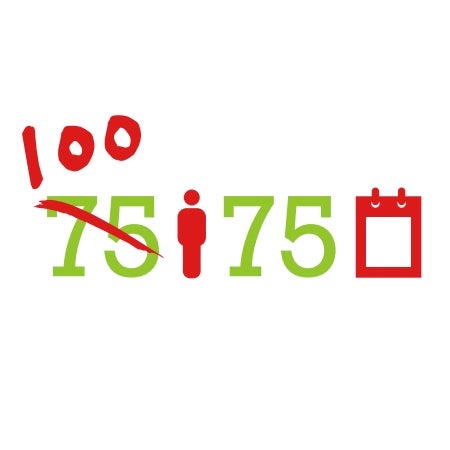 The South Philly Food Co-op (SPFC) is ready to unleash its real estate committee and begin the search for a permanent grocery store location, thanks to a successful 75in75 membership campaign.
In February SPFC launched a campaign to recruit 75 new members in 75 days, a push that would get the co-op past the 400-member mark. The campaign was immediately successful. Forty-one members signed up in February alone, and SPFC decided to up the ante to a goal of 100 new members in 75 days.
"People respond to challenges, especially when there's a time limit," said Alison Fritz, SPFC board of directors president. "We knew we had a lot of potential members out there who wanted to join. They just needed that final incentive."
Tonight, SPFC will celebrate the success of its 75in75 campaign at Fountain Porter on South 10th Street. The campaign drew more than 100 new members and brought SPFC's membership past 450.
"We definitely knew it was doable, but I was blown away by the speed at which we achieved that goal," Fritz said.
Those who attend tonight's celebration will be the first to know just how many new members joined. Like any of its events, the SPFC celebration is yet another opportunity for potential members to learn more or join.
400-members, search for permanent location
The South Philly Food Co-op launched almost three years ago. At different membership level benchmarks SPFC is able to advance toward its goal of creating a local, member-owned cooperative grocery store. At 250 members, SPFC formed a real estate committee. Now that SPFC has passed the 400-member mark, that real estate committee can begin the process of securing a permanent location.
Ultimately the real estate committee will pick two or three locations and the board of directors, with the help of a professional market study, will decide which of the options is the most realistic and viable.
Since the real estate committee formed, it has been doing a lot of self-educating. It has analyzed case studies of other co-ops, created checklists, determined their search criteria, gone on preliminary site visits and forged relationships with the key partners, Fritz said.
As it begins its final search, the committee will be looking for a location with at least 3,000 square feet of retail space, in addition to storage and backend space. The location will need a loading dock and it must be easily accessible to South Philly residents. The right spot will be bike and pedestrian friendly, Fritz said, and while parking would be a bonus, SPFC realizes parking will be a challenge to find.
What's next?
SPFC will continue to recruit new members. When membership reaches 600 and SPFC is ready to announce a permanent location, the co-op will move into its next major phase.
In that phase, SPFC will announce its permanent location, launch a member loan fundraising campaign, finalize other external funding and complete a design phase. Through the member loan campaign, SPFC hopes to raise $250,000 by asking members to loan amounts of $1,000 or more.
Fritz said it is hard to say when SPFC will enter that phase because it is dependent on membership.
"If membership progresses as it has been, I don't think it would be out of the realm of possibility that we could have a site, at least negotiated with contingencies, maybe by end of summer/fall, but again it's all about membership drive, and it's all about what the real estate market is like," Fritz said.
"It could take a while to find the prefect location," she said.
In the immediate future, SPFC is hosting its 75in75 celebration tonight. On May 19, SPFC will host its biannual general membership meeting. Scheduled for 3:30 p.m. at the PEP Community Room, the meeting is a great opportunity for new or potential members to learn more about the co-op, Fritz said. Details are available here.