Some long-awaited relief: Philadelphia's gun violence epidemic, still at historic levels, eases up a bit
The gun violence epidemic continues to have Philadelphia in its grip this year, but city officials said Wednesday that it has shown some signs of easing:
Over the past month, the number of shooting victims citywide has dropped 11%. In a four-week period from mid-August to mid-September, the number of shooting victims was 164 — down from 184 in a four-week stretch from mid-July to mid-August. During the same time frames, gun violence in the city's Operation Pinpoint zones saw the most dramatic drop, a 43% reduction.
At the biweekly gun violence prevention press conference on Wednesday, Police Commissioner Danielle Outlaw attributed the decrease to assistance from partners around the city and state.
"While these statistics are encouraging, we cannot allow ourselves to take our foot off the gas, we will continue to drive forward our efforts in combating violent crime throughout the city," Outlaw said.
With 1,612 shooting victims to date, Philadelphia is still on pace to surpass last year's record-breaking gun violence numbers.
Ghost guns, privately made firearms, are still proving to be a nightmare for the city, officials said. In 2020, Philadelphia police recovered 250 ghost guns. This year, they have already recovered 397.
The new police oversight commission
Philadelphia officials are looking to appoint nine members to the new Citizens Police Oversight Commission.
The commission was established in June as a way to increase accountability and bolster the relationship between the community and the police. City Council has selected a panel of community leaders to shepherd the selection process.
Panel members include Samantha J. Williams, director of legislation and policy for Councilmember Curtis Jones and a former assistant district attorney in Philadelphia; Vanessa Harley, first deputy managing director and a former deputy managing director for criminal justice and public safety; and Anjelica Hendricks, a postdoctoral fellow at the University of Pennsylvania's Carey Law School and former senior policy analyst for the city's Police Advisory Commission. Local pastors Carl Day of the Culture Changing Christians Worship Center and Mark Kelly Tyler of Mother Bethel AME Church round out the panel.
At the press conference, Mayor Jim Kenney called serving on the new commission a "terrific opportunity" for those looking to give back to Philadelphia.
"The selection panel will meet next week to develop the application and finalize the selection process. Before the end of the month, it will release an application that will be open to Philadelphia residents to serve on the Citizens Police Oversight Commission," Kenney said.
The criteria are simple: You must be a Philadelphia resident who also has not been an active police officer in the union for the last five years.
Councilmember Jones has been following the oversight issue for some time and has taken point on the new effort for the council. If the quest for more police oversight were a race, Jones said, this is the final lap in a four-lap relay.
Before commending everyone involved for their hard work thus far, he had some choice words for the old oversight system.
"It's been underfunded for far too long, it's not been totally trusted by the citizens of Philadelphia, and finally, it has taken too long. Those complaints sometimes lasted two years, to come to no conclusion at all," Jones said.
He believes the new commission will be a breath of fresh air in regard to fairness for all — especially those filing complaints against police officers.
Forensics shoutout
Outlaw and the other officers at the virtual press conference thanked those who work in forensics.
"While sometimes unrecognized for their contributions to policing, our forensic investigators and technicians play a very significant role in analyzing evidence and solving cases in our city," the police commissioner said.
An unsolved murder case from 2007 has finally been cracked, thanks to DNA evidence.
Carlos Diaz Cotto, 44, was shot dead in an Olney grocery store after attempting to intervene in a robbery. There was no evidence except a mask that was left on the scene by one of the robbers. It turns out the mask had DNA on it.
Benjamin Naish, deputy commissioner for investigations, said the trail went cold for 14 years.
"However, on December the 24 of 2020 … the Office of Forensic Science received a CODIS [Combined DNA Index System] comparison result consistent with the DNA profile of the individual you see on the screen, Ryan Keel," Naish said.
Keel was arrested in August, and Naish said that the family of the victim was finally able to get some closure. Keel is currently in federal custody in connection with an open case against him.
"We're always reliant and dependent upon our forensics. But right now, it just so happens that we had some significant cases that were recently brought in as a result of the forensics," said Naish.
As it happens, next week is National Forensics Science Week.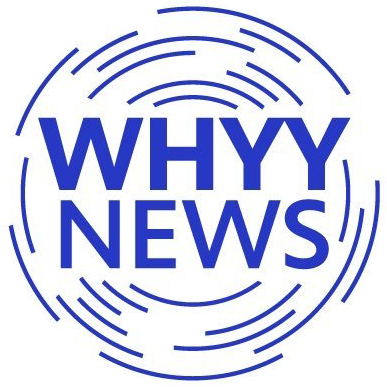 Get daily updates from WHYY News!