To solve Philadelphia hunger crisis, focus on fighting poverty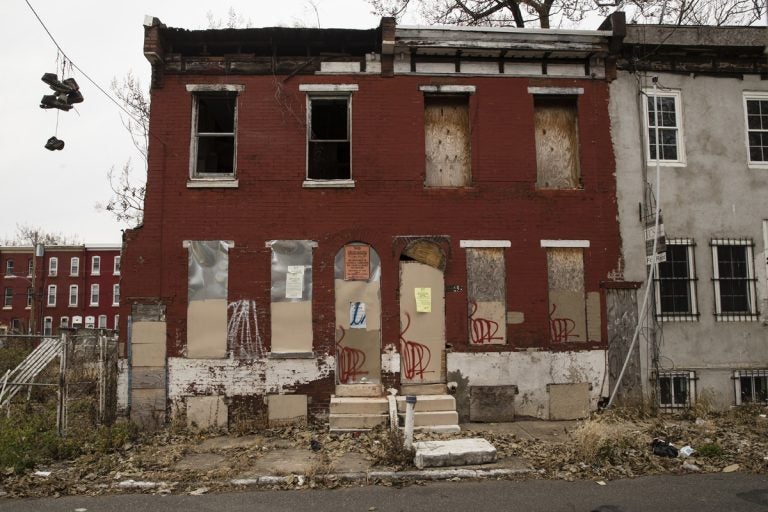 Given the soaring rate of hunger in Philadelphia, the city is now seriously failing to make good on its "brotherly love" moniker. The heartbreaking reality is more like brotherly and sisterly indifference.
A new report by Hunger Free America, based on federal data, found that, in the years 2014-2016, about 302,000 Philadelphians — one in five of the city's residents — lived in households characterized by the federal government as "food insecure," meaning they were unable to always afford sufficient food. That's a 26 percent hike over the years 2011-2013.
Despite racially charged language used by President Donald Trump and others, which falsely implies that such problems only affect "inner cities," the broader Philadelphia metropolitan area (including the suburbs) contains nearly three-quarters of a million people struggling with hunger, a 20 percent increase over six years.
Yet, over those same six years, the number of food-insecure Americans dropped by 12 percent nationwide — and, for purposes of comparison, it dropped by 15 percent in New York City.
Why is Philadelphia doing so much worse than the rest of the nation? It's certainly not because the area's residents are lazy. One in six of the region's children and one in 16 of the region's seniors struggled against hunger. Nearly one in 10 area adults with jobs earned so little that they were still food insecure. Many other adults at the brink of hunger were actively looking for work.
The main reason that Philadelphia has so much hunger is that it has so much poverty; it has the highest poverty rate of any big U.S. city — with more than a quarter of Philadelphians living under the meager federal poverty line of $20,090 in annual income for a family of three. And the main reason that the city has so much poverty is that it has too few jobs and too low wages.
Philadelphia has an unemployment rate of 6 percent, compared with 4.8 percent in New York, and median family income in Philadelphia is $41,233, compared to $55,752 In New York. To be sure, the cost of living in Philadelphia is lower than New York, but that doesn't even come close to making up for the income differential.
The absolute worst response to this crisis is to blame the victims. While advocates of the city's soda tax are mostly well-intentioned, this regressive tax not only adds to the already-strapped budgets of struggling families, but it also send the implicit message that the real problem is that low-income families just don't shop responsibly enough. That's simply untrue. When healthier food is affordable and available in low-income neighborhoods, community residents gladly consume it. The problem isn't that families purposely choose to purchase unhealthy food — it's that they can't afford more nutritious choices.
As counterintuitive as it may seem, the best way to fight Philadelphia's hunger is also the best way to fight its obesity: making healthy food more accessible, affordable, and convenient for impoverished families.
The best way to increase family food-purchasing power is to create jobs and raise wages. The city of Philadelphia, as well as well the states of Pennsylvania and New Jersey, need to do more to subsidize private-sector jobs. And when that's not enough, they need to create more public-sector work opportunities. Pennsylvania and New Jersey both need to raise their minimum wages, which are far below that of New York. Contrary to the absurd claim of some in the business community that wage increases eliminate jobs and thus increase poverty, another new report by Hunger Free America found that states with higher minimum wages tend to have less hunger among working people.
Even with such efforts, there likely still won't be sufficient jobs and high enough wages to end hunger in the area. Besides, most hungry Philadelphians are children, seniors, and people with disabilities. That's why we need to ensure that existing federal safety net programs are fully utilized, and that Congress doesn't cut them again.
According to the U.S. Department of Agriculture, more than one in five working people in Pennsylvania who are eligible for federal-funded SNAP (formerly called food stamp) benefits fail to receive them. The state and city should work with key nonprofit groups to launch an expanded SNAP outreach and enrollment effort.
Even though more than 37 percent of Philadelphia children live in poverty, the city is still failing to provide federally funded breakfasts to many. Four in 10 Philadelphia kids who get school lunches daily don't get school breakfasts, according to the Food Research and Action Center, giving Philadelphia the 44th worst record on breakfast participation out of 73 large U.S. school districts. Philadelphia's schools should rapidly ramp up efforts the provide breakfast in first-period classrooms.
Taken together, such efforts would slash Philadelphia hunger, and restore the city's bragging rights for how much it loves its brother and sisters.
—
Joel Berg is CEO of Hunger Free America, a nationwide direct service and advocacy organization, and author of  "America, We Need to Talk, a Self-Help Book for the Nation."