September 9: Suburbanizing Ridge Avenue | 9th Street BID | energy insecurity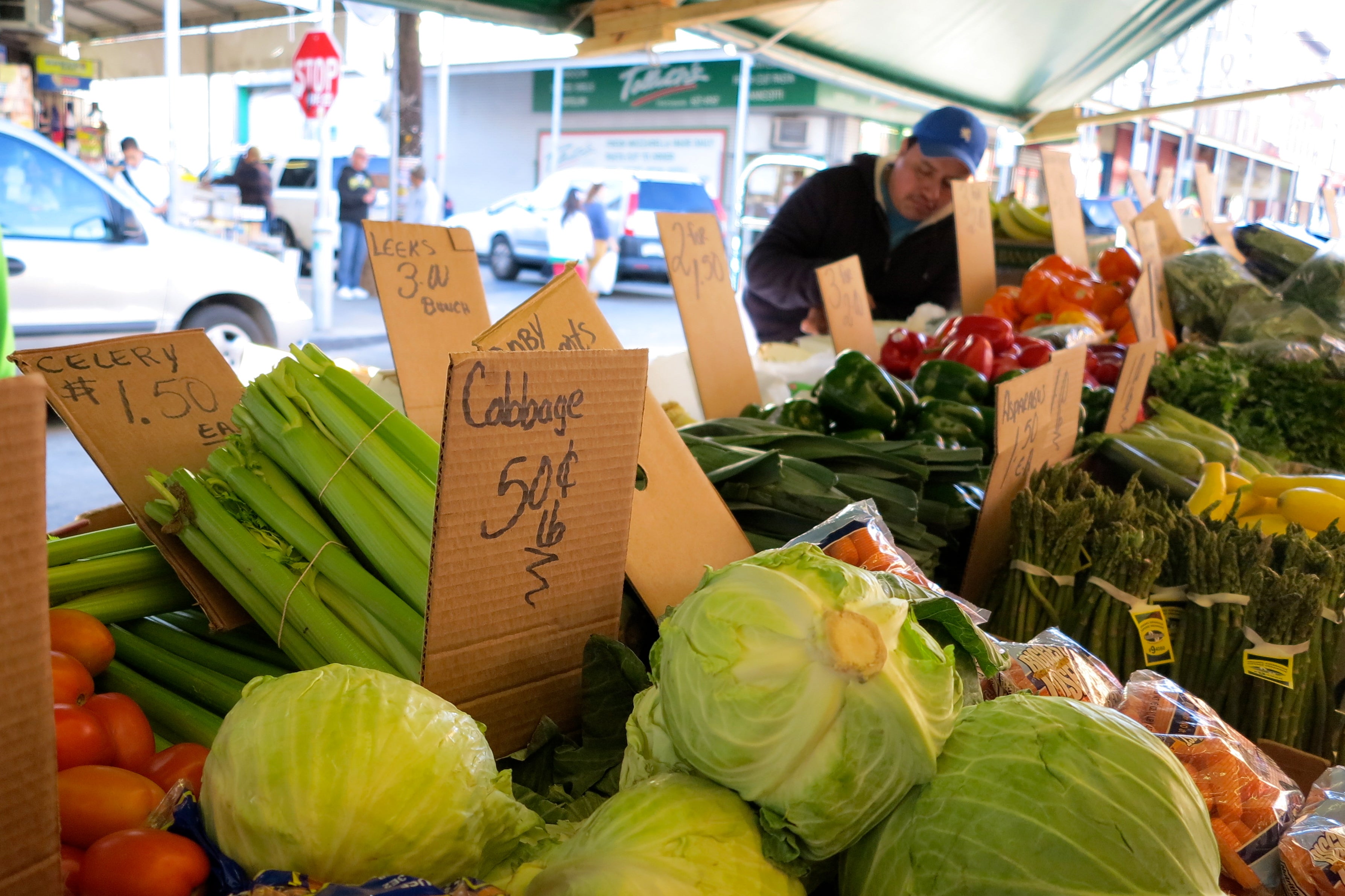 Inga Saffron takes issue with the Philadelphia Housing Authority's suburban-style design mentality for Ridge Avenue in Sharswood, from its new headquarters to plans that leave not enough density to shore up the commercial corridor. "This suburban approach to land use would be bad enough, but when coupled with PHA's abysmal record on retail, Ridge Avenue is a disaster in the making."
The 9th Street Market area is getting closer to becoming a Business Improvement District. Merchant feelings are mixed, reports WHYY's Tom MacDonald based on testimony during a City Council hearing this week.
The Wiota Street Garden has received temporary reprieves in Powelton where land values keep rising, but is at an impasse with their Councilwoman, Jannie Blackwell, when it comes to finding a pathway to permanence. Hidden City Daily shares the garden's story and news that gardeners are proposing a picnic and rally to raise support for the garden on September 18 at 4pm.
A public health researcher at Columbia University surveyed 72 low-income families in Boston and found "energy insecurity" was their number one hardship, underlining the stress of being unable to pay for basic utilities. "Collectively the data conveyed a tale of economic adversity, inefficient building infrastructure, complex coping strategies, and limited options for assistance," said Dr Diana Hernández.
On Sunday the Broad Street Line will be free from 9am-9pm thanks to a MillerCoors sponsorship aimed at getting people to get safely to the Eagles opening game at 1pm.
On Tuesday, President Obama will campaign for Hillary Clinton at an event at Eakins Oval. Gates will open at 11:50 for the 1:45 event.