September 1: Parks, trails on street view | PennDOT bribery | MFL derailment update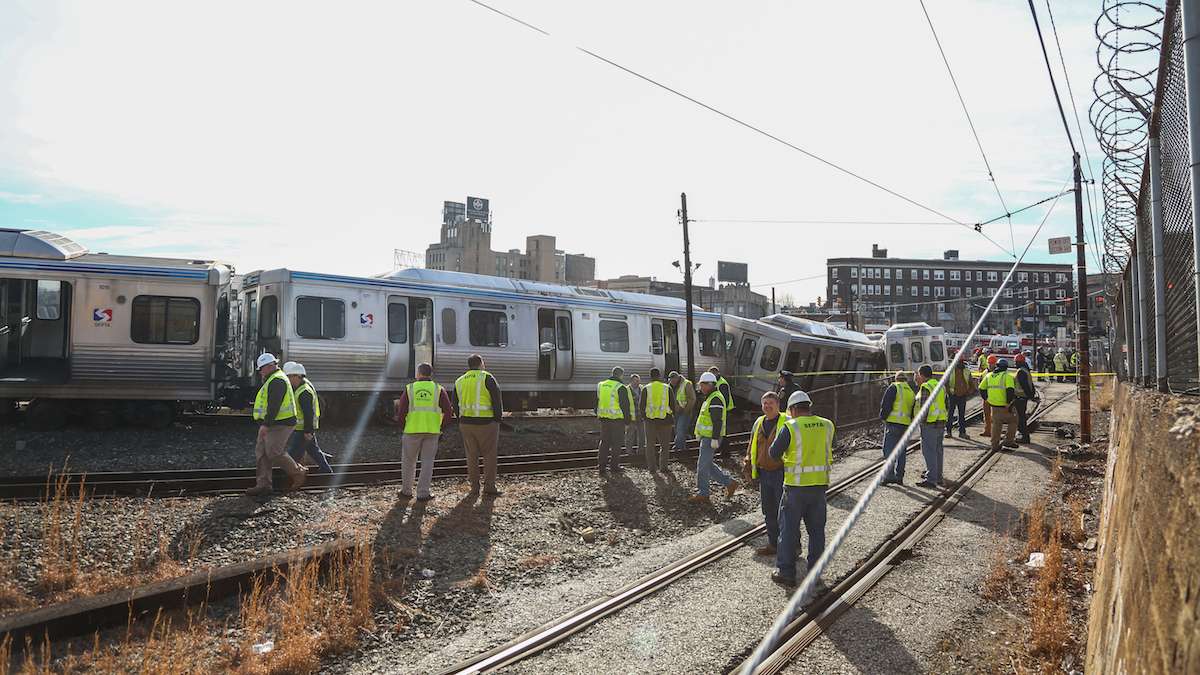 Quite a bit of news for and about those who drive, hike, and take transit in the region today:
A Philadelphia-based PennDOT employee took nearly $14,000 in bribes to unleash more than 30 untested and undocumented drivers on the roadways, according to an indictment unsealed this week. Federal prosecutors revealed the alleged arrangement between PennDOT driver's license examiner Henry Gibbs and the 'shadowy middleman' Bakary Camara, charging that Camera paid Gibbs $1,500 to $3,000 apiece to obtain unearned commercial or noncommercial licenses for his clients. The Inquirer's Jeremy Roebuck reports that both face federal charges of bribery and conspiracy.
Hike 400 miles in a government employee's shoes: Philly is officially the first major U.S. city to document all of its park trails and attractions for Google Street View, Parks and Rec and the Fairmount Park Conservancy announced this week. Parks and Recs duo Conor Michaud and Gint Stirbys donned 50-pound backpacks with cameras from May to October last year to capture footage of about one hundred parks and 50 miles of trails in Montgomery County.
Update on the MFL derailment in Upper Darby back in February: the National Transportation Safety Board recommends that SEPTA install cameras to document and preserve the "data describing the actions and conditions leading to an accident," Jason Laughlin reports. The NTSB advises SEPTA to install both outward-facing cameras to capture a train's route and inward-facing cameras to monitor its operator.
The Robert Wood Johnson Foundation and the Pew Charitable Trusts have released a report that provides a playbook for federal, state and local lawmakers to prevent and respond to childhood lead exposure, WHYY's Annette John-Hall reports.
A new bill hopes to loosen New Jersey's current liquor license cap and create two new restricted licenses, NJ Spotlight's Tara Nurin reports. As is the case in Philly, New Jersey bar and restaurant owners are feeling the pain of the astronomical resale price of a limited number of licenses. Bill A-2452 could reduce some licenses to $1,500 a pop and would compensate existing license holders with a multi-year tax credit. Some owners who threw down up to $1 million for a license are irate that competition could swoop in with easier and cheaper access; groups in the restaurant, hospitality, and wholesale distribution industries oppose the bill in its current form, while the chamber of commerce and the craft brewers guild want to wait and see.
WHYY is your source for fact-based, in-depth journalism and information. As a nonprofit organization, we rely on financial support from readers like you. Please give today.