SEPTA announces 2016 capital budget proposal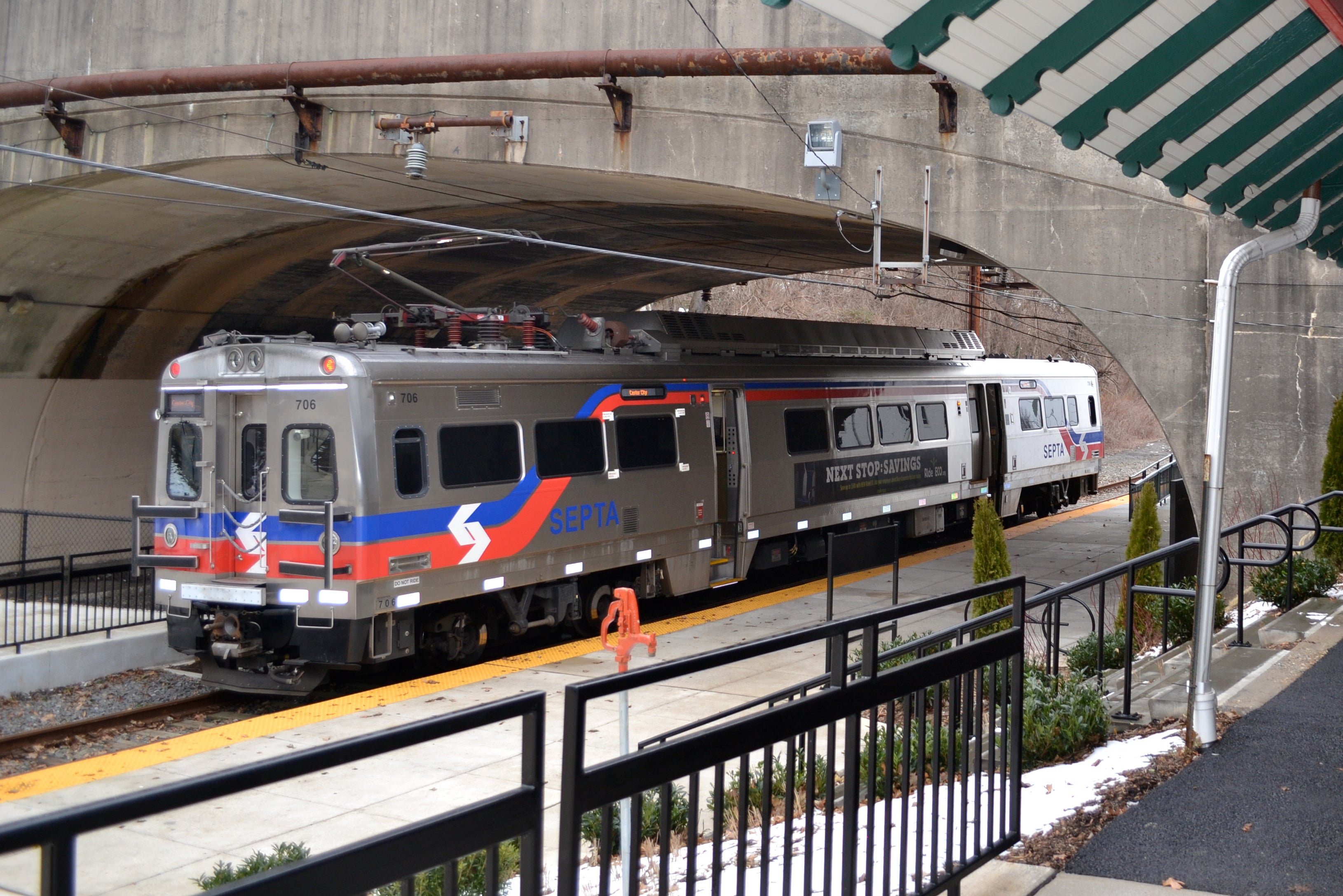 SEPTA quietly rebranded its capital infrastructure initiative a few months ago, replacing "Catching Up" to "Rebuilding for the Future." The move reflected the agency's newfound optimism following the passage of Act 89 in 2013. Act 89, for those who don't go to bed reading transportation infrastructure budgeting documents every night, increased state fuel taxes to pay for more capital spending. While the bulk of that money goes to repairing state highways, a substantial chunk was set aside for public transportation. The impact has been huge.
Today SEPTA announced a $534.5 million proposal for its capital budget in fiscal year 2016 (July 2016 – June 2017). That's a slight decrease from the $571 million SEPTA has planned for this fiscal year, but it's over $200 million more than FY 2014's $308 million capital budget. While that may sound like a lot, SEPTA still has less to work with than peer transit agencies: the capital budget for Boston's MBTA in 2015 was nearly $1.3 billion, and San Fran's BART was $740 million.
SEPTA's capital budget complements the operating budget. The operating budget addresses the costs of running SEPTA's fleet of buses, trains and trolleys, plus the backend operations that support it all, whereas the capital budget focuses on the construction and repair of SEPTA stations and the purchase of new vehicles.
Before "Catching Up", SEPTA had "We're Getting There"; both sounded like the limpid pleas in response to passenger's demands befitting of an agency that could only make do with what little it had. "Rebuilding for the Future" sounds like SEPTA can actually make the kind of investments that will finally improve services. This budget, like last year's reflects that.
For the hardcore SEPTA fans out there – those of you who dig deep cuts like catenary replacements and Positive Train Control implementation – none of this will come as a surprise: every year, the capital budget comes with a 12-year capital spending program. So let's look at some of this year's highlights:
Bi-Level Coaches. As Christine Fischer reported last year, SEPTA is looking at purchasing some bi-level coaches for its regional rail lines. If you've ridden the Thorndale/Paoli or Norristown lines around rush hour, you know how packed regional rail has been lately – ridership hit 36.7 million last year, a 50 percent increase over the last 15 years. Bi-level coaches will increase ridership without lengthening trains: a Silverliner V car can sit 109 passengers, but bi-levels can sit somewhere between 120 and 170 passengers. A recent study determined that bi-levels weren't too tall for the tunnels SEPTA trains need to squeeze through. SEPTA is looking to purchase similar coaches to those used by NJ Transit and Boston's MBTA. (Train Teaser: Check in next week for a deeper look at SEPTA's procurement of bi-level coaches).
Regional Rail Parking and Station Improvements.If you park-and-ride at North Wales or Lansdale, it'll soon get easier for you to find a spot in the morning. The parking lots are being expanded there. Levittown, Secane and Exton will also see improvements to their stations.
Hybrid Buses. Unfortunately, "Hybrid buses" does not mean we can expect a special bus full of ligers, mules and ManBearPigs. Rather, this refers to the far more mundane, but environmentally sound and fiscally intelligent, process of replacing SEPTA's aging bus fleet with diesel-electric hybrids. The authority plans on purchasing another 525 over the next five years. These will be a mix of the longer, 62-foot articulated buses and shorter, rigid 41-foot buses. SEPTA is also in the middle of replacing its Customized Community Transportation (CCT) vehicles, which are used by residents with limited mobility.
Accessibility and Appearances. SEPTA will improve accessibility at 40th Street Station and the Arrot Transportation Center. SEPTA is also beginning work on it's multi-year overhaul of the Center City Concourse. The first phase will focus on escalator and elevator improvements, plus some fresh paint and a few new signs in advance of the Papal visit in September. You can expect plenty of minor improvements to station appearances before His Holiness graces Philadelphia – this might be counted as one of Pope Francis' first miracles in his inevitable beatification.
Less-Exciting-Probably-More-Important-Stuff. SEPTA is also doing a ton of repair and upgrade work to its signals and communication systems, repairing a bunch of bridges, including a few that were built back to the Cleveland Administration (but only the second one, so it's not like it's THAT bad), and maintenance work on things like substations.
If you are really into this kind of stuff, there are two things you should do. First, go download the full capital budget from SEPTA's website (note: as of publication, SEPTA hasn't uploaded it yet, but it should soon). Second, mark April 28th in your calendar and make one of the two public hearings SEPTA is holding that day: 11:30 A.M. and 5 P.M. Both will be held at SEPTA's headquarters, 1234 Market Street, an address that never fails to think of an idiot's luggage.
SEPTA's only releasing a proposal at this point. After the public hearings, an independent examiner will review testimony and submit a recommendation to the Board in advance of it's May meeting.
WHYY is your source for fact-based, in-depth journalism and information. As a nonprofit organization, we rely on financial support from readers like you. Please give today.